Description
About Plus 29
Plus 29 by GC is a beautifully designed project located in the calm and convenient area of Parekklisia in Limassol. This high-end residential development offers a range of luxurious and spacious 1 & 2 bedroom apartments, as well as 3-bedroom penthouses with large terraces. The project stands out with its outstanding design, exquisite finishes, and a strategical location that makes it a unique choice for modern living.
Each apartment at Plus 29 is meticulously crafted to provide a harmonious blend of aesthetics and functionality. The spacious layouts and premium finishes create an ambiance of luxury and comfort. The penthouses feature expansive terraces, offering panoramic views and serving as an oasis of relaxation and entertainment.
With its prime location in Parekklisia, Plus 29 provides residents with a serene environment while ensuring easy access to all amenities and conveniences. The project's exceptional design and finishing, combined with its proximity to major transportation routes, make it an ideal choice for those seeking a convenient and luxurious lifestyle.
Project Details
High-end Residential Project
Plus 29 is a high-end residential project designed to meet the highest standards of luxury and comfort. The development comprises 2 blocks, each featuring 3 floors, offering a total of exclusive apartments and penthouses.
1, 2 & 3-Bedroom Apartments
Choose from a variety of luxurious 1, 2, and 3-bedroom apartments at Plus 29. These spacious units are meticulously designed to provide a sophisticated living experience. The well-appointed interiors, stylish finishes, and modern amenities create an atmosphere of elegance and refinement.
Penthouse Apartments with Roof Garden
The project also includes penthouse apartments with roof gardens. These exclusive residences offer a unique living experience with their spacious layouts and breathtaking views. The
rooftop gardens provide a private outdoor space where residents can relax, host gatherings, or simply enjoy the panoramic vistas of the surrounding area.
Convenient Location
Plus 29 enjoys a strategic location in Parekklisia, offering easy access to various amenities and attractions. The project is just 3 minutes away from the highway, providing seamless connectivity to other parts of Limassol and beyond. Additionally, the beautiful beaches of Limassol are only a short 6-minute drive away, allowing residents to indulge in sun-soaked days and water activities.
Energy Efficiency Category: A
At Plus 29, energy efficiency is a top priority. All properties in the development are built to meet the highest energy efficiency standards, with a Category A rating. This ensures reduced environmental impact and cost-effective living for residents. The apartments and penthouses are equipped with energy-efficient systems, including lighting, appliances, and insulation, contributing to lower energy consumption and utility bills. By choosing Plus 29, you not only experience luxury and comfort but also embrace a greener and more sustainable lifestyle.
More details
Specifications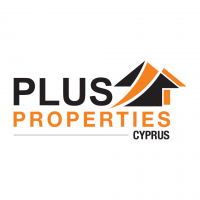 Developer:
Plus Properties Cyprus
Since 2007
---
Other properties from the developer Plus Properties Cyprus:
---
Looking to list your properties with us? Simply say 'hello' to start!