Description
Welcome to Sienna Court
An exciting project by AGEK LTD situated in the thriving area of Ayios loannis, Limassol. Boasting a strategic location, our development is surrounded by essential amenities such as schools, supermarkets, public services, and the renowned Limassol Marina. If you seek the perfect blend of convenience and contemporary living, look no further!
Sienna Court Comprises Thoughtfully Designed Apartments
A modern four-storey apartment block with a total of eight two- and three-bedroom apartments. Each unit has been meticulously crafted with your utmost comfort, functionality, and energy efficiency in mind, while also prioritizing environmental sustainability.
Prime Location for Investment and Convenience
Ayios loannis is an area on the rise, making it an excellent investment opportunity for potential homeowners and investors alike. The convenience of having schools within easy reach ensures that families with children can enjoy a stress-free daily routine. Moreover, supermarkets in close proximity cater to your everyday needs, making grocery shopping a breeze.
Unwind and Indulge at Limassol Marina
For leisure and entertainment, look no further than the nearby Limassol Marina. This world-class marina offers a plethora of dining, shopping, and recreational options, ensuring you can unwind and indulge whenever you desire. Embrace the luxurious lifestyle that Sienna Court offers, with entertainment and relaxation at your doorstep.
An Eco-Friendly Living Space
At Sienna Court, we understand the importance of creating living spaces that harmoniously coexist with the environment. Our architects and designers have taken special care to incorporate eco-friendly features into each apartment. From energy-efficient appliances to sustainable materials, we strive to reduce our ecological footprint while providing you with a modern and sophisticated living space.
Spacious Apartments with Natural Light and Ventilation
Designed to optimize natural light and ventilation, our apartments boast open and airy layouts that exude a sense of spaciousness. Imagine waking up to the gentle caress of sunlight and enjoying breathtaking views from the comfort of your home. Whether you choose a two-bedroom or three-bedroom unit, each apartment is designed to cater to your unique lifestyle needs.
A Greener Community
Our commitment to sustainability extends beyond individual units. Sienna Court is equipped with eco-conscious amenities, including communal green spaces, designed to foster a sense of community and promote a greener way of living. Embrace the opportunity to connect with like-minded neighbors while contributing to a more sustainable future.
Experience Modern, Convenient, and Eco-Friendly Living
In conclusion, Sienna Court presents an unparalleled opportunity to experience modern, convenient, and eco-friendly living in the heart of Limassol's flourishing Ayios loannis district. With proximity to essential services, the allure of Limassol Marina, and a strong focus on energy efficiency and environmental preservation, our project is a true gem in the real estate market.
Don't miss out on being part of this extraordinary venture. Secure your future at Sienna Court, where comfort, functionality, and environmental consciousness come together to create the perfect home for you and your loved ones. Contact us today to take the first step toward a brighter and more sustainable future in Limassol's thriving community.
Research and Search Ideas for Sienna Court
1. Ayios loannis, Limassol Real Estate Market: Explore current trends and property values in Ayios loannis area. Look for potential investment opportunities and growth prospects.
2. Benefits of Eco-friendly Living: Investigate advantages of living in an environmentally conscious community like Sienna Court, emphasizing energy savings and improved quality of life.
3. Limassol Marina Attractions and Activities: Discover recreational options at Limassol Marina, including restaurants, shopping, water sports, and cultural events.
4. Energy-efficient Home Design Tips: Provide insights on designing energy-efficient homes, such as smart appliances and solar panels.
5. The Rise of Sustainable Developments in Limassol: Explore the trend of eco-friendly real estate projects and their contribution to the city's sustainability goals.
6. Advantages of Living Near Essential Amenities: Highlight benefits of residing near schools, supermarkets, and public services for improved convenience.
7. Tips for Choosing the Perfect Apartment Layout: Offer guidance on selecting the right apartment layout based on lifestyle and space utilization.
8. Luxury Living at Sienna Court: Showcase high-quality finishes, modern amenities, and premium features.
9. Community Living and Its Social Benefits: Explore advantages of living in a community-oriented development like Sienna Court, promoting social interactions.
10. Investment Potential in Ayios loannis, Limassol: Investigate investment prospects of Ayios loannis area, including rental yield and market growth.
11. The Importance of Natural Light and Its Impact on Well-being: Examine how abundant natural light positively affects residents' mood and health.
12. The Role of Green Spaces in Urban Living: Discuss the significance of communal green spaces in promoting a healthier urban environment.
13. Benefits of Waterfront Living at Limassol Marina: Showcase advantages of residing near Limassol Marina, such as scenic views and recreational opportunities.
14. Sustainability Initiatives by AGEK LTD: Highlight other eco-friendly projects and sustainability efforts by AGEK LTD.
15. Family-friendly Features in Sienna Court: Focus on family-oriented aspects, such as nearby schools and child-friendly amenities.
More details
Specifications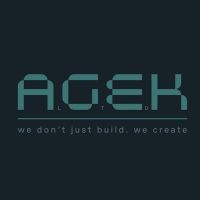 Developer:
A.G.E.K. LTD
Since 2018
---
Looking to list your properties with us? Simply say 'hello' to start!