Description
WestGate Residence: Spacious and Revolutionary Apartments
The WestGate Residence is designed to offer spacious, functional, and revolutionary apartments in Ypsonas, Limassol. Great emphasis is given to the design of the building, the comfort of the interiors, as well as the functionality of the layout.
Key Features:


Located at Lofou Street, Ypsonas, Limassol


Minutes away from the city centre


Peaceful environment and quiet neighborhood


6 Two-bedroom apartments in total


2 Parking spaces for each apartment


Storage room for each apartment


Top-quality structural and decorative materials


Ample living spaces with special features


Rooftop gardens and spacious verandas


Large balconies for unobstructed views of Limassol


Photovoltaics for common areas


High standard kitchens and thermal insulation


Smart systems with mobile control


Fireproof exterior safety doors


Video door entry system


Research and Search Ideas
1. Real Estate Market in Ypsonas, Limassol:
Explore current trends in the real estate market in Ypsonas, Limassol. Look for property values, demand, and any upcoming developments in the area.
2. Competitor Analysis:
Research other apartment complexes or real estate projects in Ypsonas, Limassol. Compare their features, amenities, and pricing to identify unique selling points for the WestGate Residence.
3. Local Amenities and Services:
List down nearby amenities such as supermarkets, schools, parks, public transportation, and entertainment options. Highlight how accessible they are from the WestGate Residence.
4. Neighborhood Demographics:
Investigate the demographics of the neighborhood surrounding the WestGate Residence. This could include factors like age groups, family sizes, and income levels.
5. Transportation Options:
Provide information on nearby transportation options such as bus stops, train stations, and major roadways. This is important for potential residents who rely on public transit.
6. Educational Institutions:
Research schools, colleges, and educational facilities in the vicinity. Highlight any notable institutions that are easily accessible from the WestGate Residence.
7. Safety and Security:
Look into the safety measures in the area. This could include crime rates, presence of police stations, and any community policing initiatives.
8. Green Spaces and Parks:
Identify any parks, green spaces, or recreational areas in close proximity to the WestGate Residence. This could be an important factor for families.
More details
Specifications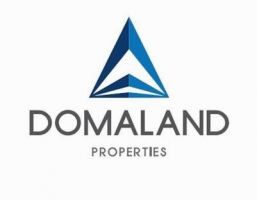 Developer:
Domaland Properties
Since 2012
---
Other properties from the developer Domaland Properties:
---
Looking to list your properties with us? Simply say 'hello' to start!