Description
Nestled atop the picturesque hillside just west of Grammar School - Panthea
This exceptional project forms an integral part of a prestigious new development comprising ten impeccably designed high-end apartments, strategically positioned within the coveted heart of Limassol. This exclusive offering presents an unparalleled prospect for indulging in opulent living, with a selection of residences affording unobstructed vistas of the glistening Mediterranean Sea from their expansive balconies.
Each meticulously crafted apartment is accompanied by its own dedicated covered parking space, ensuring both convenience and security. Additionally, a private storeroom is allocated to each unit, catering to your storage needs and enhancing the organization of your living space. As a testament to our unwavering commitment to safety and modern convenience, the main entrance of the edifice boasts an advanced video intercom system, controlling access for added peace of mind.
Project Highlights:


3 Floors building


Security entrance door


Electric Gates


Elevator


Intercom System


Envisioned across three thoughtfully designed floors, this architectural masterpiece exudes elegance and sophistication. A security entrance door sets the tone for a sanctuary of luxury within. Your privacy and security are further bolstered by the inclusion of electric gates, seamlessly integrating technology and safety.
Effortless vertical mobility is facilitated by a well-appointed elevator, catering to the needs of all residents. Whether ascending to your abode or descending to explore the surrounding allure of Limassol, this feature underscores the project's commitment to convenience.
Among the project's many highlights, the integrated intercom system stands as a testament to our dedication to modernity and interconnected living. Seamlessly link with visitors or fellow residents from the comfort of your residence, amplifying the sense of community within this elite enclave.
Incorporating meticulous attention to detail, each facet of these apartments has been thoughtfully curated to offer an elevated standard of living. The architectural composition spans three expansive floors, resulting in a harmonious fusion of form and function.
Emanating an aura of refined elegance, the edifice harmonizes effortlessly with its surroundings, standing as a testament to architectural ingenuity. The security entrance door not only augments your safety but also introduces a touch of contemporary aesthetics, perfectly blending with the project's overarching design ethos.
With a keen eye on both aesthetics and security, the inclusion of electric gates provides an elegant solution that seamlessly merges form with function. This ensures controlled access while exuding modern sophistication.
Vertical traversing within the premises is a breeze, courtesy of the sophisticated elevator system. As you ascend or descend with ease, you'll appreciate how this feature enhances the overall living experience, adding a layer of convenience that aligns with the project's core values.
The integration of an advanced intercom system speaks volumes about the project's commitment to convenience and modernity. Stay effortlessly connected with visitors and neighbors, fostering a sense of camaraderie that defines life within this exclusive community.
In summary, this exceptional development redefines luxury living within Limassol's coveted landscape. Positioned atop a scenic hill and forming part of a distinguished project, these ten high-end apartments combine unparalleled views of the Mediterranean Sea with meticulously designed living spaces. The meticulous attention to detail is evident throughout, from private storage rooms and covered parking spaces to innovative security systems. Elevating the concept of modern living, this development seamlessly blends sophisticated design elements with contemporary conveniences, ensuring a lifestyle that's both opulent and secure.
Research Ideas for Luxury Living
Real Estate Trends in Limassol:
Investigate recent trends in Limassol's real estate market, focusing on luxury apartments, sea-view properties, and high-end developments.
Property Investment in Cyprus:
Explore the potential of property investment in Cyprus. Highlight the benefits of owning luxury apartments in prime locations.
Architectural Design and Innovation:
Examine the architectural design and innovative features of the project, such as security entrances, electric gates, and advanced intercom systems.
Sea-View Living Benefits:
Discuss the advantages of living in sea-view apartments, including serene ambiance, breathtaking vistas, and potential health benefits.
Modern Living Amenities:
Research modern amenities in the apartments like covered parking, private storerooms, and convenient elevator access.
Mediterranean Lifestyle:
Explore how luxurious living with sea views enhances the Mediterranean lifestyle.
Community and Neighborhood:
Examine the sense of community within the development and explore nearby attractions, services, and entertainment options.
Interior Design and Styling:
Investigate the interior design, focusing on elegance and sophistication.
Home Security Innovations:
Research the latest home security innovations, emphasizing the benefits of advanced video intercom systems and electric gates.
Limassol's Iconic Landmarks:
Explore other landmarks in Limassol that potential residents might enjoy visiting.
Limassol's Luxury Real Estate Market:
Dive into the luxury real estate market in Limassol, comparing this project with similar developments.
Eco-Friendly Features:
Research eco-friendly aspects of the project, such as energy-efficient appliances and sustainable building materials.
Property Management Services:
Explore offered services like maintenance, security, and concierge services for residents.
Local Art and Culture:
Highlight local art galleries, cultural events, and festivals, showcasing the city's vibrant cultural scene.
Outdoor Activities and Recreation:
Research outdoor activities and recreational opportunities near the development, including hiking trails, beaches, and water sports.
More details
Specifications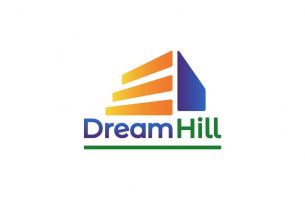 Developer:
Dream Hill LTD
---
Other properties from the developer Dream Hill LTD:
---
Looking to list your properties with us? Simply say 'hello' to start!