Description
Sunstone Residences: Your Ideal Choice for Luxurious Living near Limassol Mall
Discover the allure of Sunstone Residences, an exquisite three-floor apartment block nestled in a picturesque locale just a stone's throw away from Limassol Mall. With a total of seven splendid apartments, this haven of elegance is poised to redefine your concept of modern living. Set against the backdrop of the sprawling magnificence of Limassol's largest park and verdant green expanse, Sunstone Residences seamlessly combine convenience, luxury, and natural beauty.
Location Perfection:
Sunstone Residences boasts an enviable location, strategically positioned within mere kilometers from the azure embrace of the sea. Nestled in proximity to Limassol Mall, local boutiques, and essential amenities, this residence presents a harmonious blend of comfort and accessibility. Notably, it enjoys close proximity to the city's longest bicycle route, catering to the active and health-conscious individuals who seek both leisure and connectivity.
Elegance Redefined:
Step into a realm of refined elegance as you explore the available apartments on the 3rd floor – Units 301 and 302. These luxurious abodes are meticulously designed to provide a harmonious balance between opulence and functionality. Every detail has been carefully curated to elevate your living experience, ensuring that you are cocooned in an oasis of tranquility amidst the bustling cityscape.
Unparalleled Comfort:
At Sunstone Residences, your comfort takes precedence. These thoughtfully designed apartments are a testament to modern architectural ingenuity, seamlessly blending form and function. Each unit is a testament to unparalleled craftsmanship and attention to detail, featuring an open layout that maximizes space and natural light. Whether you're unwinding in the spacious living area, crafting culinary delights in the gourmet kitchen, or indulging in relaxation within the plush bedrooms, every corner exudes an aura of unmatched comfort.
Prime Connectivity:
One of the crowning jewels of Sunstone Residences' exceptional location is its close proximity to Limassol's premier attractions. The nearby Limassol Mall invites you to embark on a journey of retail therapy, featuring an array of high-end brands and dining establishments. Local shops and essential services are conveniently within reach, ensuring that your daily needs are effortlessly met. Moreover, the adjacency to the sprawling parkland creates a serene ambience, allowing you to revel in nature's embrace right at your doorstep.
Seize the Opportunity:
Unit 301 and 302 on the 3rd floor present an exclusive opportunity to become a part of the Sunstone Residences legacy. Immerse yourself in the epitome of sophisticated living, where modernity meets natural splendor. These apartments are a reflection of your discerning taste and unwavering pursuit of excellence.
In Conclusion:
Sunstone Residences transcends the ordinary, offering a lifestyle that encapsulates luxury, convenience, and connectivity. With its idyllic location near Limassol Mall, lavish interiors, and proximity to essential amenities, it stands as a testament to the harmonious blend of urban living and natural serenity. Elevate your living experience – the choice is now yours.
Embark on a journey of refined living at Sunstone Residences, where every facet is optimized for your comfort and delight. Take the first step towards your dream abode – Units 301 and 302 await your presence on the 3rd floor. Indulge in a life of opulence and convenience, perfectly nestled in the heart of Limassol's vibrant tapestry.
Research Ideas for Enriching Content:
Local Area Information:
Discover the vibrant surroundings near Limassol Mall. Uncover nearby attractions, cultural sites, entertainment venues, and convenient public transportation options.
Limassol Mall Insights:
Delve deeper into Limassol Mall's offerings. Highlight its diverse stores, dining choices, entertainment facilities, and ongoing special events or promotions.
Park and Green Area:
Explore the expansive park near Sunstone Residences. Detail its amenities, recreational activities, and the natural beauty that residents can relish.
Bicycle Routes Exploration:
Unearth the longest bicycle route in Limassol. Highlight starting and ending points, notable stops, and any cycling events for active residents.
Luxurious Interior Features:
Examine the opulent apartment interiors. Showcase unique design elements, high-end fixtures, and modern amenities like smart home technology and fitness facilities.
Real Estate Trends:
Analyze Limassol's real estate landscape. Discuss property values, rental rates, and the demand for luxury apartments. Explain why Sunstone Residences stands out.
Architectural Aesthetics:
Study Sunstone Residences' architectural style. Compare it to similar properties and emphasize how the design elevates living and harmonizes with surroundings.
Resident Testimonials:
Share feedback from Sunstone Residences residents. Feature testimonials about quality of life and location benefits to provide firsthand insights.
Sustainability Initiatives:
Investigate eco-friendly features in the building, such as energy-efficient appliances, solar panels, and green certifications.
Comprehensive Property Management:
Explore property management services, including maintenance, security, concierge offerings, and community events, if available.
Comparative Property Analysis:
Contrast Sunstone Residences with other luxury complexes. Highlight differentiators that make it an appealing choice.
Engaging Local Community:
Immerse in the neighborhood's local culture. Showcase demographics, cultural happenings, and opportunities for community involvement.
Future Area Enhancements:
Forecast upcoming developments near Sunstone Residences, like infrastructure projects and public amenities, that will contribute to the area's appeal.
Educational and Healthcare Proximity:
Highlight nearby educational institutions and healthcare facilities, providing an overview of the neighborhood's services.
Multimedia Experiences:
Offer virtual tours, photo galleries, and videos showcasing apartments, amenities, and the scenic surroundings, if available.
More details
Specifications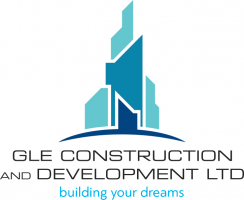 Developer:
GLE Construction and Development
---
Other properties from the developer GLE Construction and Development:
---
Looking to list your properties with us? Simply say 'hello' to start!