Description
Experience the breathtaking beauty of Pissouri Forest Park
An exquisite project nestled on the highest hilltop of Pissouri village, overlooking the pristine Pissouri Bay, renowned for its stunning beaches. Located just off the main Pafos to Limassol road and adjacent to the esteemed Pissouri National Century Park, this project offers an unparalleled living experience in Cyprus, a true national treasure.
Discover a selection of 38 contemporary country homes at Pissouri Forest Park
Consisting of 25 two and three bedroom villas, as well as 13 two and three bedroom bungalows. Each unit boasts open plan living, dining, and kitchen areas, complemented by a private swimming pool surrounded by extensive outdoor patio and gardens. Immerse yourself in the tranquil ambiance of these graceful homes, providing a relaxed and quiet retreat away from the hustle and bustle of city life.
One of the notable features of Pissouri Forest Park
Is its close proximity to the Pissouri Century Park, an environmental center nestled within a rare Mediterranean coastal pine forest. This center offers a unique blend of education, conservation, and entertainment, allowing residents to fully embrace the natural wonders of the region.
The architectural design of the houses at Pissouri Forest Park
Seamlessly combines traditional Cyprus elements with modern aesthetics. You'll find partial external stone finishes alongside cutting-edge internal and external decorations, creating a harmonious blend of old-world charm and contemporary elegance.
Situated in the idyllic village resort of Pissouri
Which belongs to the Limassol district and is in close proximity to Pafos, this complex of houses offers an ecologically clean environment. Pissouri stands out as one of the few seaside villages in Cyprus that has preserved its original architecture and authentic atmosphere. Located between Limassol and Paphos, it's a convenient 20-minute drive from both cities, ensuring easy accessibility without the hassle of traffic congestion.
Pissouri is renowned for its grape plantations and wine-making
Serving as the main source of income for its residents. The area's vineyards are recognized as the best on the island, and the landscape is adorned with fragrant greens, offering breathtaking views of the coastline. Additionally, Pissouri beach has been awarded the prestigious Blue Flag certification, testifying to its cleanliness and exceptional quality.
Our complex of houses is strategically situated at the exit from the village
Adjacent to the expansive Century Park, spanning over 7.5 hectares. Explore the park's scenic trails, which provide both aesthetic pleasure and educational experiences. Discover the rich history of Cyprus through stations depicting the handicrafts of villagers from the past and present. Information boards offer insights into the flora and fauna of Cyprus, while playgrounds and shaded lakeside areas provide opportunities for relaxation and family fun. Even your furry friends are welcome, with dedicated dogs' toilets ensuring a pet-friendly environment. Take advantage of the park's amenities, including barbecue facilities and sports activities, for a well-rounded leisure experience.
Pissouri village offers an alluring combination of unspoiled natural beauty and the conveniences of an international resort
Despite its charm, this flourishing destination remains affordable, making it an ideal choice for a tranquil and affordable Cyprus retreat.
Indulge in the serenity and splendor of Pissouri Forest Park
Where modern living meets the enchanting allure of Cyprus's natural wonders. Embrace a lifestyle that harmonizes with nature, immersing yourself in a community that values preservation and sustainable living. Explore the contemporary country homes at Pissouri Forest Park and discover the perfect sanctuary to call your own.
Cyprus real estate:
Explore the real estate market in Cyprus, focusing on properties like Pissouri Forest Park for investment or residential purposes.
Pissouri village:
Learn more about the charming village of Pissouri, its history, attractions, and unique atmosphere as a seaside village in Cyprus.
Mediterranean coastal pine forests:
Delve into the ecological significance and beauty of Mediterranean coastal pine forests, such as the one surrounding Pissouri Forest Park.
Blue Flag beaches:
Discover the criteria and importance of Blue Flag certification for beaches, including Pissouri Bay, and explore other Blue Flag beaches in Cyprus.
Sustainable living in Cyprus:
Explore sustainable living practices and initiatives in Cyprus, including eco-friendly communities like Pissouri Forest Park.
Cyprus vineyards and wine-making:
Dive into the wine industry in Cyprus, focusing on Pissouri's renowned grape plantations and wine-making traditions.
Limassol and Paphos:
Explore the cities of Limassol and Paphos in Cyprus, their attractions, amenities, and proximity to Pissouri Forest Park.
Environmental education centers:
Discover the role and significance of environmental education centers like the one located in Pissouri Century Park, promoting conservation and awareness.
Traditional Cypriot architecture:
Learn about the characteristics and preservation of traditional Cypriot architecture, exemplified by the combination of traditional elements and modern design in Pissouri Forest Park.
Nature trails and parks in Cyprus:
Research other nature trails, parks, and outdoor recreational areas in Cyprus, highlighting the amenities and experiences offered by Century Park and similar locations.
More details
Specifications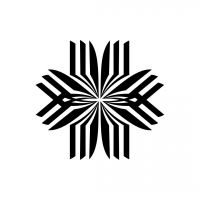 Developer:
Property Gallery Developers
Since 2002
---
Other properties from the developer Property Gallery Developers:
---
Looking to list your properties with us? Simply say 'hello' to start!