Description
Grace Residence: Your Tranquil and Luxurious Home in Limassol
Discover the perfect blend of convenience and serenity at Grace Residence, nestled on the hill west of Panthea in Limassol. This exquisite residential development is strategically located just a stone's throw away from the bustling heart of Limassol, while offering residents a peaceful and idyllic living environment.
The architects behind Grace Residence have meticulously designed the buildings to prioritize indoor comfort, functionality, and breathtaking views. Every detail has been carefully considered to ensure that residents can fully appreciate the stunning panoramic vistas of the city and the sparkling sea. Expansive verandas provide the ideal vantage point to soak in the beauty of the surroundings.
Quality is of paramount importance at Grace Residence. With a strong commitment to excellence, the buildings have been constructed using top-of-the-line materials, guaranteeing exceptional durability and superior finishing standards. The developers have spared no effort in creating homes that exude luxury and elegance.
Each apartment at Grace Residence comes complete with its own covered parking space, ensuring convenience and security for residents. Additionally, a private store room is provided, offering ample storage space for personal belongings. The central entrance of the building is equipped with a state-of-the-art video intercom system, enhancing safety and providing peace of mind.
At Grace Residence, comfort knows no bounds. Experience the luxury of underfloor heating, which has been fully installed in every apartment. This innovative feature ensures a cozy and warm atmosphere throughout the colder months. In the living room, a concealed air-conditioning system has been thoughtfully installed, allowing for precise temperature control without compromising the aesthetic appeal of the space. Split unit air-conditioners have been installed in all other areas, ensuring optimal comfort in every corner of your home.
The living room is adorned with false ceilings, adorned with hidden lights, adding a touch of elegance and sophistication to the space. Enjoy the convenience of a hot water circulation system, providing instant access to hot water whenever you need it. For added security, a closed circuit television system with one week of digital recording is in place, offering peace of mind and surveillance.
Rest and rejuvenate in the bedrooms, where electrical rolling shutters provide privacy and protection from external light sources. This feature allows you to create the perfect ambiance for a peaceful night's sleep or a cozy afternoon nap.
Grace Residence is more than just a place to live; it's a sanctuary of tranquility and opulence. Combining prime location, meticulous craftsmanship, and an array of luxurious amenities, these exceptional homes offer the ultimate living experience in Limassol. Discover the perfect harmony of convenience, comfort, and breathtaking views at Grace Residence – where your dream home becomes a reality.
Real Estate Market in Limassol
Explore the current trends and opportunities in the real estate market of Limassol, including the demand for luxurious homes and the benefits of investing in properties like Grace Residence.
Lifestyle in Limassol
Highlight the vibrant lifestyle and attractions that Limassol offers, such as its bustling city center, cultural landmarks, beautiful beaches, and renowned dining and entertainment options.
Benefits of Tranquil Living
Discuss the advantages of residing in a peaceful and serene environment, emphasizing the positive impact on well-being, stress reduction, and overall quality of life.
Luxury Living
Showcase the luxurious features and amenities provided by Grace Residence, such as underfloor heating, air-conditioning systems, stylish false ceilings, hot water circulation system, and state-of-the-art security measures.
Panoramic Views
Focus on the breathtaking panoramic views of the city and sea that residents of Grace Residence can enjoy, emphasizing the value of these scenic vistas in enhancing the living experience.
Quality Construction and Finishing Standards
Elaborate on the commitment of Grace Residence to using top-quality materials, superior finishing standards, and meticulous craftsmanship, highlighting the long-term durability and value of the properties.
Convenience and Security
Emphasize the convenience and security features of Grace Residence, including covered parking spaces, private storage rooms, video intercom systems, CCTV surveillance, and electrical rolling shutters for privacy and protection.
Investment Opportunities
Discuss the potential investment opportunities associated with Grace Residence, highlighting the prime location, growing demand for luxury properties, and the potential for rental income or property appreciation.
Testimonials and Reviews
Share testimonials and reviews from satisfied residents or industry experts who have experienced the luxurious lifestyle and amenities provided by Grace Residence.
Comparisons with Competitors
Conduct a comparative analysis of other luxury residential developments in Limassol, highlighting the unique features, advantages, and value proposition that set Grace Residence apart from the competition.
Sustainable Living
Highlight any environmentally friendly features or initiatives incorporated into the design of Grace Residence, such as energy-efficient systems, green spaces, or sustainable building materials.
Neighborhood Attractions
Explore the nearby attractions and amenities surrounding Grace Residence, such as schools, shopping centers, recreational facilities, parks, and transportation options, to emphasize the convenience and desirability of the location.
Interior Design and Décor
Provide insights into the interior design and décor options available at Grace Residence, showcasing the elegance, sophistication, and customization possibilities for residents.
Developer's Track Record
Highlight the track record and reputation of the developer behind Grace Residence, focusing on their experience, previous successful projects, and commitment to delivering exceptional quality homes.
Virtual Tours and Interactive Floor Plans
Offer virtual tours, interactive floor plans, or 3D visualizations of the apartments and common areas at Grace Residence, allowing potential buyers or tenants to explore the spaces remotely.
More details
Specifications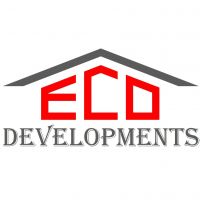 Developer:
ECO Developments
---
---
Looking to list your properties with us? Simply say 'hello' to start!