Description
Experience the Ultimate Island Lifestyle at our Unique Beachfront Residence in Amathusia, Limassol
Discover a one-of-a-kind residence that seamlessly blends the excitement of urban living with the tranquility of an island getaway. Located in the heart of Amathusia, Limassol, our exceptional beachfront apartments offer a truly remarkable living experience.
Apartments with Breathtaking Views
At Chill Apartments, every unit is designed to maximize the stunning panoramic views and embrace the essence of contemporary Mediterranean architecture. With expansive glazed frontages that flood each residence with natural light, you'll feel a sense of serenity from the moment you step inside. The sophisticated open plan layouts provide ample space for you to personalize and create a home that reflects your unique style. Step onto your private balcony, bask in the warm sun, and immerse yourself in the relaxed coastal ambiance.
Luxurious Property Facilities
Experience the epitome of luxury living with our high-end facilities, unparalleled in any other beachfront development in the area. From the moment you enter the lobby, you'll be greeted by an inviting reception area and a stylish lounge where you can unwind and socialize with fellow residents. Take a refreshing dip in the sparkling swimming pool or work up a sweat at our private gym, equipped with state-of-the-art fitness equipment. For moments of pure relaxation, indulge in the calming atmosphere of our dedicated Relaxing Room or rejuvenate your senses in the soothing sauna. Enjoy the outdoors with our spacious exterior uncovered verandas, perfect for savoring the surrounding natural beauty. With visitor parking and designated bicycle parking, convenience is at your fingertips. The beautifully landscaped gardens provide a serene backdrop for leisurely strolls and quiet contemplation. Our dedicated property management services ensure that every aspect of your residence is impeccably maintained.
Embrace the Vibrant Neighborhood
Situated in the vibrant city of Limassol, our residence offers access to an extraordinary local lifestyle. Immerse yourself in a neighborhood that brims with a diverse range of activities and attractions, available day and night. Whether you crave culinary delights at trendy restaurants, seek excitement in bustling entertainment venues, or desire a leisurely stroll along the beach, Limassol has it all. Indulge in the rich cultural heritage, explore local markets, or simply unwind in one of the many charming cafes. With an abundance of options, you'll always find something to captivate your senses.
Your Dream Island Home Awaits
Don't miss the opportunity to embrace a lifestyle that seamlessly blends urban sophistication with the tranquility of coastal living. Our unique beachfront residence in Amathusia, Limassol offers a sanctuary where you can truly call home. With breathtaking views, luxurious amenities, and a vibrant neighborhood, it's time to settle into the ultimate island lifestyle. Dive into a world of endless possibilities, where every day is filled with extraordinary experiences. Start your journey at Chill Apartments today.
Research and Search Ideas
Explore the Amathusia neighborhood in Limassol
Discover the real estate market in Limassol
Mediterranean architecture and design
Benefits of beachfront living
Property management services
Local lifestyle in Limassol
Health and wellness amenities
Sustainable and eco-friendly features
Testimonials and reviews
Limassol tourism and attractions
More details
Specifications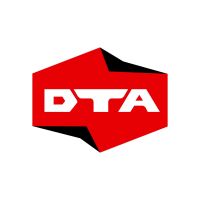 Developer:
DTA Group Developer
Since 2008
---
Other properties from the developer DTA Group Developer:
---
Looking to list your properties with us? Simply say 'hello' to start!