Description
Discover the Convenient Location of BLUELIFE Apartments in Limassol
Welcome to BLUELIFE Apartments, ideally situated in the vibrant Polemidia district of Limassol. Our prime location offers easy access to a well-developed transportation network, allowing you to reach not only the heart of Limassol but also the neighboring cities and the international airport in no time. With a plethora of amenities and services in close proximity, including shopping centers, dining options, educational institutions, financial establishments, and leisure facilities, you'll find everything you need right at your doorstep.
Immerse yourself in the modern and stylish ambiance of our two-building complex, consisting of Buildings A and B. Each floor features two-family three-bedroom apartments, providing a spacious and comfortable living space for residents.
Experience the Convenience of Short Driving Distances
At BLUELIFE Apartments, we understand the importance of convenience in daily life. That's why we have ensured that essential destinations are just a short drive away. Here are some estimated driving distances to popular landmarks:


International Airport - Only 50 minutes away: Traveling to and from the airport has never been easier. With our proximity, you can minimize travel time and enjoy a seamless journey.


Marina - Just 10 minutes away: Explore the stunning Limassol Marina and indulge in its vibrant atmosphere. Whether you're seeking waterfront dining, luxury shopping, or simply a leisurely stroll along the marina promenade, it's all within reach.


Shopping Mall - A mere 10-minute drive: Fulfill your shopping desires at the nearby mall, offering a wide range of retail outlets, boutiques, entertainment options, and culinary delights. From fashion to electronics, this shopping haven has it all.


Beach - Only 8 minutes away: Bask in the sun and unwind on the pristine shores of Limassol's beautiful beaches. Take a refreshing dip in the crystal-clear waters or simply relax while soaking up the coastal charm.


Hospital - Conveniently located 8 minutes away: Rest assured knowing that top-notch medical facilities are in close proximity. In case of any healthcare needs, prompt access to quality healthcare is just a short drive from your doorstep.


School - A short 9-minute drive: Education is a priority, and we've made it easy for families to access reputable schools nearby. Save time on your daily commute and ensure your children receive a quality education within a convenient distance.


Discover a Life of Convenience at BLUELIFE Apartments
At BLUELIFE Apartments, we prioritize your convenience and aim to enhance your everyday living experience. With our strategic location, modern apartments, and proximity to key amenities, we offer the perfect blend of comfort and accessibility. Enjoy a hassle-free lifestyle in Limassol and make BLUELIFE Apartments your new home.
Research and Search Ideas for BLUELIFE Apartments
Local Area Information:
Conduct research on the Polemidia district of Limassol to gather more details about the neighborhood, its attractions, nearby amenities, and the overall lifestyle in the area.
Transportation Network:
Explore the transportation options available in Limassol, such as public transportation, taxi services, and car rental companies. Provide information on how residents can easily navigate the city and travel to neighboring areas.
Shopping Centers:
Investigate the shopping centers located near BLUELIFE Apartments. Include information about the variety of stores, brands, and services available, as well as any special events or promotions happening in those shopping centers.
Dining Options:
Compile a list of recommended restaurants, cafes, and eateries in the vicinity of BLUELIFE Apartments. Highlight different cuisines, price ranges, and dining experiences available to residents and visitors.
Education Institutions:
Research and compile a list of reputable schools, colleges, and educational facilities in the area. Include information about their academic programs, extracurricular activities, and any notable achievements or accreditations.
Financial Services:
Explore the range of financial establishments available near BLUELIFE Apartments, such as banks, ATMs, and financial advisory services. Provide information on the different services they offer and their operating hours.
Leisure Activities:
Highlight nearby leisure facilities and attractions, such as parks, recreational centers, sports complexes, or cultural landmarks. Include information about activities, events, and amenities available for residents to enjoy.
Property Features:
Provide more details about the modern style apartments in BLUELIFE Apartments. Describe the key features, amenities, and unique selling points that make them an attractive choice for potential residents.
Real Estate Market:
Research the current real estate market trends in Limassol, including property prices, rental rates, and the demand for apartments in the area. Offer insights into the market conditions and any notable developments or investment opportunities.
Testimonials and Reviews:
Look for testimonials and reviews from current or previous residents of BLUELIFE Apartments. Gather feedback on their experiences, satisfaction with the location and amenities, and any recommendations they may have for prospective tenants.
More details
Specifications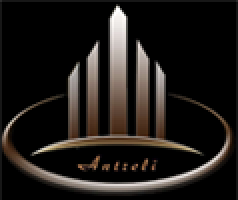 Developer:
Antreli Developer
Since 1997
---
Other properties from the developer Antreli Developer:
---
Looking to list your properties with us? Simply say 'hello' to start!