Description
A Jewel of Elegance and Sophistication
Quartz Residence stands as a testament to the commitment of Kinnis Property in delivering exceptional properties that surpass expectations. The meticulously crafted development features a stunning collection of residential units designed to cater to the discerning tastes of individuals and families seeking a superior lifestyle experience.
Unparalleled Features and Amenities
At Quartz Residence, every detail has been carefully considered to provide residents with an unmatched level of comfort and convenience. The project boasts an array of amenities designed to enhance everyday living, including:


Luxurious Swimming Pools: Immerse yourself in the azure waters of our meticulously designed swimming pools. Whether you prefer a relaxing dip or invigorating laps, our pools offer the perfect oasis for rejuvenation.


State-of-the-Art Fitness Center: Stay fit and active in our fully equipped fitness center, featuring modern exercise equipment and dedicated spaces for various workout routines. Achieve your fitness goals without leaving the comfort of your home.


Landscaped Gardens: Immerse yourself in the beauty of nature with our meticulously landscaped gardens. Take leisurely walks, enjoy picnics with family and friends, or simply find tranquility amidst lush greenery.


Children's Play Areas: Create lasting memories for your little ones at the dedicated children's play areas within the premises. Let them explore, play, and forge friendships in a safe and stimulating environment.


24/7 Security: Your safety and peace of mind are of paramount importance to us. Quartz Residence provides round-the-clock security measures, including surveillance systems and trained personnel, ensuring a secure living environment for all residents.


Private Parking: Convenience is key, and Quartz Residence offers private parking spaces for residents, providing ease of access and ample room for your vehicles.


Exquisite Residences for Every Lifestyle
Quartz Residence presents an array of thoughtfully designed residential units that redefine luxury living. Whether you seek a spacious villa or a contemporary apartment, each residence showcases meticulous attention to detail and high-end finishes that exude elegance.
Key features of our residences include:


Sophisticated Interiors: Experience a harmonious blend of aesthetics and functionality in our meticulously designed interiors. From premium materials to exquisite finishes, every element reflects exceptional craftsmanship and timeless elegance.


Expansive Living Spaces: Enjoy generous
living spaces that provide ample room for relaxation, entertainment, and creating cherished memories with your loved ones. Each unit is intelligently designed to optimize space and create a seamless flow throughout.


Modern Kitchens: Quartz Residence features modern kitchens equipped with high-quality appliances, elegant cabinetry, and ample storage space. Discover the joy of culinary excellence in a contemporary setting.


Private Outdoor Spaces: Select residences at Quartz Residence offer private outdoor spaces, including balconies, terraces, or gardens, allowing you to unwind in the fresh air and enjoy breathtaking views of the surrounding landscape.


Serene Bedrooms and Spa-like Bathrooms: Retreat to your luxurious bedroom, designed to provide ultimate comfort and tranquility. Indulge in spa-like bathrooms adorned with premium fixtures, sleek design, and meticulous attention to detail, creating a soothing sanctuary within your own home.


Smart Home Technology: Experience the convenience of smart home technology, where you can control various aspects of your residence with a touch of a button. From automated lighting and climate control to integrated security systems, Quartz Residence offers a truly modern and connected living experience.


Breathtaking Views: Embrace the beauty of Cyprus with residences that offer breathtaking views of the sea, mountains, or lush green landscapes. Wake up to picturesque scenes that rejuvenate your soul and create a sense of harmony with nature.


Prime Location and Accessibility
Quartz Residence enjoys a prime location that offers the perfect balance between tranquility and convenience. Situated in close proximity to major transportation routes, renowned schools, shopping centers, and vibrant entertainment districts, residents have easy access to everything they need for a fulfilling lifestyle.
Investment Potential
Investing in Quartz Residence not only secures your dream home but also presents an excellent opportunity for long-term investment. Cyprus is known for its thriving real estate market, and the strategic location and unparalleled quality of Quartz Residence make it an attractive choice for investors seeking both capital appreciation and rental income potential.
Experience Unrivaled Luxury with Quartz Residence
Indulge in a life of luxury, comfort, and sophistication at Quartz Residence. Let Kinnis Property guide you on a journey towards owning a remarkable residence in one of Cyprus's most sought-after developments. With our unwavering commitment to excellence and attention to detail, we ensure that your experience at Quartz Residence surpasses all expectations.
Further search ideas for Quartz Residence:


Luxury apartments in Limassol


Premium residences in Cyprus


Contemporary design in Cyprus


High-end living in Limassol


Exclusive community in Cyprus


Real estate investment in Cyprus


Private balconies with sea views


Spacious living areas in Limassol


Luxurious amenities in Cyprus


State-of-the-art security in Limassol


Prime location in Cyprus


Designer finishes in Limassol


Smart home technology in Cyprus


24/7 concierge services in Limassol


High-quality construction in Cyprus


More details
Specifications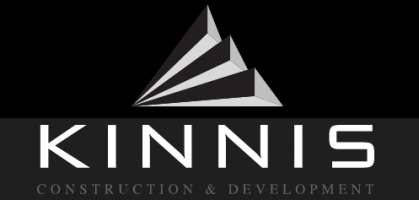 Developer:
Kinnis Property Developers
Since 2004
---
Other properties from the developer Kinnis Property Developers:
---
Looking to list your properties with us? Simply say 'hello' to start!