Description
Welcome to West Park by Caprice 22 - Where Tranquility Meets Modern Living in Cyprus
West Park, an extraordinary real estate project developed by Caprice 22, offers a perfect blend of tranquility and modernity in the picturesque landscape of Cyprus. This exclusive development showcases impeccable design, meticulous craftsmanship, and a commitment to providing a superior living experience.
Idyllic Location
Situated in an idyllic location in Cyprus, West Park provides residents with a serene and peaceful environment surrounded by natural beauty. Whether you seek breathtaking views, close proximity to lush parks, or a sense of tranquility away from the city, this development caters to your desires. Embrace the harmonious balance between nature and urban conveniences.
Contemporary Architecture
West Park boasts contemporary architecture that harmonizes with its surroundings. The sleek lines, modern façades, and thoughtful use of space create an aesthetically pleasing environment. Every aspect of the design is carefully considered to offer a seamless blend of form and function, ensuring a visually stunning and comfortable living space.
Luxurious Residences
Choose from a selection of luxurious residences at West Park, each meticulously crafted to provide the utmost in comfort and sophistication. The thoughtfully designed apartments, villas, and townhouses offer spacious layouts, high-end finishes, and abundant natural light. Experience a truly elevated lifestyle with features and amenities designed to exceed your expectations.
Unmatched Amenities
Indulge in an array of unmatched amenities at West Park, elevating your living experience to new heights. Immerse yourself in the crystal-clear swimming pool, unwind in the lush landscaped gardens, or stay active at the state-of-the-art fitness center. The development also offers dedicated spaces for social gatherings and events, ensuring a vibrant and engaging community atmosphere.
Smart Living Solutions
At West Park, modern living is seamlessly integrated with smart technology. Embrace the convenience and efficiency of intelligent lighting, climate control, and security systems. Stay connected with high-speed internet connectivity, enabling you to effortlessly navigate the digital world. Experience the ease and comfort of smart living at its finest.
Green Spaces and Parks
West Park is designed with a focus on green spaces and parks, providing residents with a connection to nature and a place to relax and unwind. Enjoy leisurely walks through landscaped gardens, rejuvenate in serene park settings, and let your senses be refreshed by the beauty of the natural surroundings. Embrace a lifestyle that embraces the outdoors.
Trusted Developer
As a project developed by Caprice 22, West Park carries the reputation of a trusted and reputable developer in Cyprus. With a proven track record of successful projects and a commitment to delivering exceptional quality, Caprice 22 ensures that West Park is built to the highest standards. Invest with confidence in a development crafted by industry experts.
Investment Opportunity
Investing in West Park presents an exciting opportunity for both local and international buyers. Cyprus' thriving real estate market, combined with the reputation of Caprice 22, offers the potential for attractive returns on investment. With its prime location, luxurious amenities, and commitment to quality, West Park is a sound investment choice for those seeking long-term value.
Embark on a journey of modern living and tranquility at West Park by Caprice 22. Contact us for more information.
More details
Specifications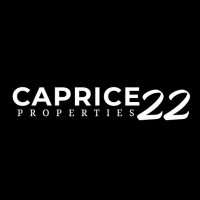 Developer:
Caprice 22
---
Other properties from the developer Caprice 22:
---
Looking to list your properties with us? Simply say 'hello' to start!