Description
Discover the Refreshing Greenwood Houses
Nestled in the picturesque village of Platres, these charming mountain retreats offer a refreshing escape from the coastal heat. With temperatures consistently 10 degrees cooler than the nearby coast, the Greenwood houses provide a much-needed respite during the scorching summer months.
But that's not all! When winter arrives and temperatures drop below freezing, you can bask in the warmth and coziness of a crackling fireplace, creating the perfect ambiance for relaxation and rejuvenation. The Alpine chalet-style architecture adds to the charm of these houses, seamlessly blending with the natural surroundings and emphasizing our commitment to eco-friendly design.
Imagine waking up to breathtaking views of the mountains, forests, and the charming village. Greenwood at Platres is strategically located in a serene and tranquil area, offering you an escape from the hustle and bustle of everyday life. Nature enthusiasts will be delighted to explore the nearby natural waterfalls and hiking routes, immersing themselves in the beauty of the Troodos Mountains.
For those seeking a touch of luxury, half of the Greenwood houses can be equipped with a swimming pool. Take a refreshing dip in the crystal-clear water while soaking in the magnificent vistas that surround you. The choice is yours to make your stay even more memorable and indulgent.
Platres has a rich history as a beloved mountain resort, dating back to 1878 when the British first discovered the allure of Cyprus. Hikers and nature-lovers have been drawn to this idyllic location, captivated by the lush greenery, pristine air, and awe-inspiring views. During the summer, you'll relish in the cooler temperatures offered by the mountains, providing a welcome relief from the sweltering heat. In winter, the region experiences increased precipitation, occasionally transforming the landscape into a winter wonderland, inviting you to cozy up to a crackling fire.
When you choose Greenwood at Platres, you're not only selecting a magnificent living spot but also gaining convenient access to the region's renowned attractions. Nearby, you'll discover ancient monasteries and churches, some of which are proudly listed in the UNESCO World Heritage List. Immerse yourself in the rich cultural heritage of the area, exploring these architectural gems that have stood the test of time.
Despite its secluded ambiance, Greenwood at Platres offers easy access to all the necessary facilities and amenities. A short drive away, you'll find a range of shops, restaurants, and more, ensuring that your every need is met.
Experience the beauty and tranquility of Greenwood at Platres.
Research and Search Ideas:
1. Outdoor activities in Platres:
Research and provide information on hiking trails, cycling routes, and other outdoor activities available in and around Platres, catering to nature enthusiasts and adventure seekers.
2. Local cuisine and dining options:
Explore and highlight the local culinary scene in Platres, including traditional Cypriot dishes and popular restaurants or eateries that visitors can experience during their stay.
3. Historical landmarks in the area:
Provide information about the ancient monasteries, churches, and other historical landmarks located near Greenwood at Platres, emphasizing their significance and offering insights into the cultural heritage of the region.
4. Nearby attractions and day trips:
Suggest nearby attractions and day trip options from Platres, such as visits to other mountain villages, natural attractions, or cultural sites that visitors can explore during their stay.
5. Wellness and relaxation activities:
Showcase wellness and relaxation activities available in and around Platres, such as spas, wellness retreats, yoga classes, or meditation centers, highlighting the opportunities for rejuvenation and self-care.
6. Family-friendly activities:
Research and provide information on family-friendly activities and attractions suitable for visitors with children, including parks, playgrounds, and kid-friendly entertainment options in the area.
7. Seasonal events and festivals:
Highlight any seasonal events, festivals, or celebrations that take place in Platres throughout the year, allowing visitors to immerse themselves in the local culture and experience unique traditions.
8. Photography spots:
Identify and describe picturesque locations and viewpoints in and around Platres that are perfect for photography enthusiasts, offering breathtaking landscapes and capturing the essence of the natural beauty of the region.
9. Local arts and crafts:
Explore the local arts and crafts scene in Platres, featuring artisans, galleries, or workshops where visitors can discover and purchase unique handmade products as souvenirs.
10. Sustainable and eco-friendly practices:
Emphasize the commitment to sustainable and eco-friendly practices at Greenwood houses, highlighting any green initiatives, such as renewable energy sources, waste management strategies, or organic gardens, that contribute to a more eco-conscious stay.
More details
Specifications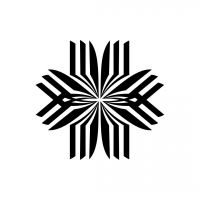 Developer:
Property Gallery Developers
Since 2002
---
Other properties from the developer Property Gallery Developers:
---
Looking to list your properties with us? Simply say 'hello' to start!