Description
Introducing Plus 67-68-69: A Premier Residential Development in Parekklisia, Limassol
Discover the epitome of modern living in the serene and convenient locale of Parekklisia, Limassol with Plus 67-68-69, a remarkable project featuring three brand-new buildings. Nestled in a quiet and residential neighborhood, this development by Plus Properties offers a lifestyle of luxury and convenience like no other.
Unveiling Plus 67-68-69: Luxury Living at Its Finest
Boasting a thoughtfully designed assortment of 1, 2, and 3 bedroom apartments, Plus 67-68-69 is set to redefine contemporary living in Limassol. With its strategic location just 3 minutes away from the highway and a mere 6-minute drive from the pristine beach, residents will enjoy unparalleled accessibility to all that Limassol has to offer.
Project Highlights:


Quiet & Residential Area: Plus 67-68-69 is situated in a peaceful and residential enclave, providing residents with a tranquil oasis away from the bustling city life. Here, you can unwind and relax in the comfort of your own home.


Three Buildings: This expansive project consists of three impressive buildings, each designed with meticulous attention to detail and modern architectural elegance.


1, 2 & 3 Bedroom Apartments: Choose from a wide array of meticulously crafted apartments, ranging from cozy 1-bedroom units to spacious 3-bedroom homes. Each apartment is designed to maximize comfort and functionality.


Penthouses with Roof Terraces: Elevate your living experience with our luxurious penthouses, complete with private roof terraces. Enjoy breathtaking views and create your own outdoor haven.


Proximity to Highway: Plus 67-68-69's strategic location ensures that you are just a short 3-minute drive away from the highway, connecting you to the rest of Limassol and beyond with ease.


Close to the Beach: A mere 6-minute drive will take you to the beautiful beach, where you can soak up the sun, swim in the crystal-clear waters, and enjoy a plethora of beachside activities.


Near Amathus Beach Hotel: For those seeking upscale dining, leisure, and entertainment options, the renowned Amathus Beach Hotel is just 10 minutes away. Indulge in world-class amenities and services without venturing far from home.


Why Choose Plus 67-68-69:
Plus 67-68-69 offers the perfect blend of modern living, convenience, and tranquility. Whether you are a young professional seeking a stylish 1-bedroom apartment, a couple looking for a spacious 2-bedroom home, or a family in need of a comfortable 3-bedroom residence, our development caters to your unique needs and aspirations.
In addition, our penthouses with roof terraces provide a touch of opulence, allowing you to savor the stunning views of Parekklisia and create your own private retreat in the sky.
With easy access to the highway, you can effortlessly explore the vibrant city of Limassol and its surrounding areas, while the nearby beach ensures endless days of relaxation and recreation.
Plus 67-68-69's proximity to the prestigious Amathus Beach Hotel means you can elevate your lifestyle with top-notch dining, leisure, and entertainment experiences whenever you desire.
In Conclusion:
Plus 67-68-69 is not just a residential project; it's a lifestyle upgrade. Experience the best of Limassol living in a serene and residential setting, all while being minutes away from the highway, the beach, and luxury amenities. Embrace the future of modern living—choose Plus 67-68-69 as your new home. Contact us today to learn more about this extraordinary opportunity.
Research and Search Ideas:
1. Local Real Estate Market Trends:
Explore current property trends and statistics in the Limassol real estate market, including property prices, demand for residential developments, and growth in the Parekklisia area.
2. Competitor Analysis:
Investigate other residential developments in the same area and compare Plus 67-68-69 with its competitors. Identify what sets this project apart.
3. Local Amenities:
Provide information about nearby amenities such as schools, hospitals, shopping centers, and public transportation options. This helps potential buyers understand the convenience of the location.
4. Lifestyle in Limassol:
Explore the lifestyle and attractions in Limassol, including its beaches, cultural events, and dining options. Appeal to potential buyers looking for a well-rounded living experience.
5. Property Investment in Cyprus:
Research the benefits of property investment in Cyprus, including tax incentives and potential return on investment. Attract both local and international investors.
6. Interior Design and Home Decor:
Create content related to interior design ideas for 1, 2, and 3-bedroom apartments, as well as tips for decorating penthouses and roof terraces.
7. Transportation Infrastructure:
Explore the transportation infrastructure in Limassol, focusing on the highway access mentioned in the text. Provide valuable information for commuters.
8. Property Developer's Portfolio:
Research other projects by Plus Properties to showcase their track record and credibility.
9. Client Testimonials:
Collect and feature testimonials from residents or buyers who have already purchased properties in Plus 67-68-69.
10. Neighborhood Guides:
Create neighborhood guides for Parekklisia, highlighting its history, culture, and attractions.
11. Sustainability and Green Living:
Explore if Plus 67-68-69 incorporates any sustainable or green building practices and highlight them as a selling point.
12. International Buyers:
Research the appeal of Limassol and Plus 67-68-69 to international buyers, particularly those from neighboring countries.
13. Financial Resources:
Provide information about mortgage options, financing, and legal considerations for property buyers in Cyprus.
14. Investment Prospects:
Analyze the investment prospects of Plus 67-68-69, including potential rental income for investors.
15. Virtual Tours and Multimedia:
Develop virtual tours, videos, or interactive content showcasing the project's features, apartments, and surroundings.
16. Local Events:
Promote local events and festivals in Limassol, which can be a part of the lifestyle offered by the location.
More details
Specifications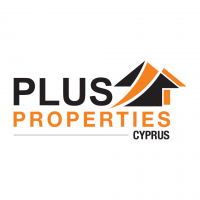 Developer:
Plus Properties Cyprus
Since 2007
---
Other properties from the developer Plus Properties Cyprus:
---
Looking to list your properties with us? Simply say 'hello' to start!