Description
Discover The Hill Project: Your Exclusive Oasis in Pareklisia Village
Nestled in the serene embrace of Pareklisia Village, The Hill Project awaits, offering an exquisite living experience through 57 meticulously designed two-story villas. Our exclusive gated community, ensconced in vibrant greenery, sets the stage for a harmonious lifestyle, seamlessly blending modern amenities with natural tranquility.
Unveiling a haven of luxury and comfort, The Hill Project introduces an array of three and four-bedroom villas, each thoughtfully crafted to provide an optimal balance of space and style. With a steadfast commitment to enhancing the quality of life for our residents, we've orchestrated a haven where positive energies converge, fostering a distinctive ambiance that exudes brilliance.
Indulge in the Splendor of Contemporary Living
Intricately woven into the fabric of The Hill Project's design are indoor and outdoor spaces adorned with an ensemble of essential amenities, destined to elevate your living experience. A private spa, a resplendent pool, and an expanse of verdant communal areas await, inviting you to unwind and rejuvenate in an atmosphere of sheer opulence.
Embrace the Convenience of Proximity
The allure of The Hill Project extends beyond its gates, with an advantageous location that effortlessly connects you to key destinations:


The azure sea beckons just 1600 meters away, offering a delightful retreat for beach enthusiasts.


Renowned 5-star establishments, including the Parklane Resort and St. Raphael Hotel, grace your vicinity, a mere 5-minute drive to luxurious indulgence.


Savor the culinary delights of Limassol's finest restaurants, all conveniently within a 5-minute reach.


Seamless travel is assured, with Larnaca airport a mere 30-minute drive away.


Impeccable Technical Excellence
At The Hill Project, we've meticulously curated an array of technical specifications that redefine sophistication and comfort:


Revel in the embrace of semi-solid parquet floors, a luxurious canvas that graces each room.


Marble embellishments adorn the floors and walls of toilets and bathrooms, epitomizing opulence.


Bask in the grandeur of lofty 3.15-meter high ceilings, elevating the sense of space and airiness.


Security finds paramount importance through our robust entrance doors and intercom system.


Unparalleled comfort is realized through under-floor heating and central VRV conditioning, ensuring a climate of your desire.


European finesse is evident in our high-standard sanitary ware, while thermal aluminum window frames with double glazing exemplify energy efficiency.


Culinary artistry takes center stage in kitchens adorned with high-standard cabinets from European brands, harmoniously complementing your abode.


Exquisite Extras for an Elevated Lifestyle
Elevate your experience with distinctive features that define The Hill Project's essence:


A safeguarded haven, our gated complex assures your security and serenity.


Envision laughter echoing through the air as our large kids' playground becomes a realm of joy and merriment.


Embrace Your Dream at The Hill Project
Envision a life where luxury, tranquility, and convenience intertwine seamlessly. The Hill Project beckons, inviting you to embark on a journey where each villa is more than a home—it's an embodiment of elegance, a sanctuary of resplendence, and a testament to the art of elevated living. Join us at The Hill Project and revel in a lifestyle that is truly exceptional.
Research Ideas for The Hill Project
1. Real Estate Market in Pareklisia Village:

Explore current market trends, property values, and demand for luxury villas in Pareklisia Village.
2. Local Amenities and Attractions:

Research nearby attractions, entertainment options, and cultural landmarks near The Hill Project. Highlight how residents can enjoy a well-rounded lifestyle.
3. Comparative Analysis:

Compare The Hill Project with similar luxury developments. Highlight unique selling points that set it apart.
4. Customer Reviews and Testimonials:

Search for resident reviews to showcase the living experience at The Hill Project and similar gated communities.
5. Architectural and Interior Design:

Explore villa design elements and luxury home trends incorporated by The Hill Project.
6. Sustainable Living:

Research eco-friendly features, such as energy-efficient windows, and their contribution to sustainable living.
7. Property Management and Maintenance:

Examine offered services and how The Hill Project ensures community well-being and upkeep.
8. Local Schools and Education:

Explore nearby educational institutions, schools, and learning centers appealing to families.
9. Investment Potential:

Research property investment potential in Pareklisia Village and how The Hill Project stands as an opportunity.
10. Wellness and Spa Trends:

Investigate current trends in private spas and wellness amenities, emphasizing relaxation at The Hill Project.
11. Outdoor Recreation and Activities:

Highlight outdoor activities like hiking trails, parks, and sports facilities near The Hill Project.
12. Culinary Scene:

Explore local gastronomy, renowned restaurants, and culinary experiences for residents.
13. Interior Decoration and Furnishing:

Research decoration styles and offer villa personalization tips for residents.
14. Healthcare Facilities:

Provide information on nearby medical facilities and healthcare services available to residents.
15. Home Security and Gated Communities:

Explore benefits of living in gated communities and how The Hill Project ensures safety and security.
16. Community Events and Activities:

Investigate community events organized by The Hill Project, fostering a sense of belonging.
17. Transportation and Accessibility:

Highlight transportation options, routes, and connectivity to and from The Hill Project.
18. Art and Culture in Limassol:

Explore cultural scene and artistic venues in Limassol, emphasizing accessibility from The Hill Project.
19. Financial Planning and Mortgages:

Provide information on financial planning and mortgage options for potential buyers.
20. Virtual Tours and Multimedia:

Search for virtual tours, videos, or multimedia presentations of The Hill Project to offer visual experiences.
More details
Specifications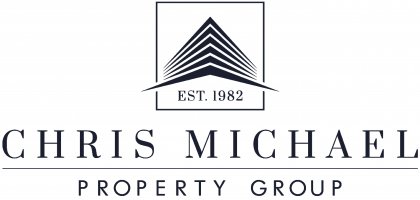 Developer:
Chris Michael Property Group
---
Other properties from the developer Chris Michael Property Group:
---
Looking to list your properties with us? Simply say 'hello' to start!