Description
Discover "Oak-Bridge": Your Ideal Home in Limassol's Prestigious Tourist Hub
Experience contemporary living at its finest with the distinguished residential masterpiece, "Oak-Bridge," strategically nestled in the heart of Limassol's coveted tourist haven. Boasting a prime location a mere 700 meters from the famed Dasoudi beach and within strolling distance to an array of conveniences including upscale cafes, delectable restaurants, chic boutiques, reputable banks, and well-stocked supermarkets, "Oak-Bridge" stands as a beacon of modern luxury. Additionally, this architectural gem rests a mere 200 meters away from the bustling Kolonakiou avenue, providing seamless connectivity to major thoroughfares.
Indulge in the Elegance of Contemporary Design
Crafted across three meticulously designed stories, "Oak-Bridge" welcomes you with opulent three-bedroom apartments that redefine modern opulence. Exuding an aura of sophistication, each unit showcases an innovative open-plan layout, thoughtfully arranged to optimize space utilization. As a testament to meticulous planning, the master layout boasts intelligently placed covered verandas, offering a seamless transition between indoor and outdoor living spaces. Your convenience is prioritized with dedicated covered parking, ensuring your comfort is never compromised.
Unparalleled Proximity to Limassol's Gems
"Oak-Bridge" places you tantalizingly close to Limassol's crown jewels. Revel in the luxury of being a mere 700 meters away from the renowned Dasoudi beach, inviting you to unwind by the azure waters whenever the mood strikes. The prestigious Kolonakiou Street, a mere 200 meters away, opens up a world of upscale shopping and dining, while hassle-free highway access ensures you're always well-connected to the city's pulse.
Features That Elevate Your Living Experience
Immerse yourself in the epitome of refined living, underpinned by high-quality materials that speak to the project's commitment to excellence. For the discerning connoisseur of culinary delights, a dedicated BBQ area beckons, promising unforgettable gatherings with family and friends. Ample storage options effortlessly cater to your organizational needs, ensuring every inch of your living space remains clutter-free. Moreover, "Oak-Bridge" isn't just a home; it's a strategic investment that promises substantial returns over time.
A Lifestyle That Redefines Luxury
Picture yourself in an "Oak-Bridge" abode, where the internal area spans an expansive 96 square meters, accompanied by a sprawling covered veranda measuring 23 square meters. The allure of this unparalleled living experience is available across three enchanting floors:


1st Floor: Starting from EUR 600,000 + VAT


2nd Floor: Starting from EUR 620,000 + VAT


3rd Floor: Starting from EUR 700,000 + VAT


Seize the Opportunity: Off-Plan Advantage
With "Oak-Bridge," you're not just purchasing a home; you're investing in a future defined by opulence and sophistication. As an off-plan opportunity, you're poised to reap the rewards of being an early adopter. The anticipated delivery date of October 2025 ensures ample time for anticipation to build as you eagerly await the realization of your dream abode.
In Conclusion
"Oak-Bridge" encapsulates the pinnacle of contemporary living in Limassol, offering a unique blend of prime location, luxurious amenities, and architectural finesse. Elevate your lifestyle and secure your future with a home that resonates with elegance and promise. Experience the epitome of modern living – discover "Oak-Bridge" today.
Research and Search Ideas Related to the Provided Text:
Limassol Tourism and Attractions:
Explore top tourist attractions, landmarks, and activities in Limassol. Details about Dasoudi beach, nearby cultural sites, and popular recreational spots.
Limassol Real Estate Market:
Examine current real estate market trends in Limassol, including property values, rental rates, and luxury apartment demand. Refer to recent statistics and reputable reports.
Interior Design and Open-Plan Layouts:
Research modern interior design trends, focusing on open-plan layouts. Discuss how open-plan designs enhance living spaces and create fluidity.
Luxury Amenities and Features:
Dive into luxury amenities in residential projects. Highlight features like covered verandas, dedicated parking, BBQ areas, and storage spaces.
Investing in Real Estate:
Create a guide discussing real estate investment benefits and considerations. Focus on off-plan opportunities and potential returns on investment.
Limassol's Culinary Scene:
Explore Limassol's culinary scene, highlighting upscale cafes and restaurants. Include dining recommendations and cuisine options.
Beachside Living Benefits:
Research advantages of living close to the beach, including well-being, recreation, and potential health benefits.
Limassol's Infrastructure and Connectivity:
Provide info about Kolonakiou avenue's significance as a commercial hub and its connectivity to highways. Emphasize location convenience.
Architectural Finesse and Modern Living:
Explore contemporary architecture's role in modern residential projects. Discuss how architecture enhances living experience and well-being.
Local Events and Festivals:
List upcoming local events, festivals, and cultural activities in Limassol. Showcase the vibrant lifestyle for Oak-Bridge residents.
Benefits of Covered Verandas:
Highlight covered veranda benefits, such as extended living space, protection, and outdoor relaxation opportunities.
Limassol's Economic Growth:
Research economic growth in dynamic Limassol. Explore city development attracting residents and investors.
Real Estate Financing Options:
Provide info on financing real estate, including mortgages, loans, and investment strategies.
Sustainable Living and Modern Architecture:
Explore sustainable design and energy-efficient features in modern projects like Oak-Bridge.
Local Schools and Education:
Research nearby educational institutions for families considering Oak-Bridge as a residence.
More details
Specifications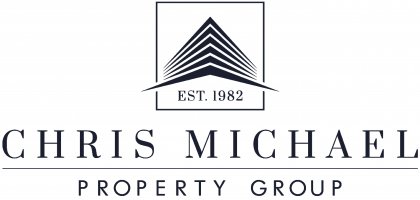 Developer:
Chris Michael Property Group
---
Other properties from the developer Chris Michael Property Group:
---
Looking to list your properties with us? Simply say 'hello' to start!