Description
Introducing the Exquisite "Cypress Grove" Apartment Block in Agios Tychonas, Limassol District
Discover the epitome of luxury living at the exclusive "Cypress Grove" Project Apartment Block, strategically
nestled in the highly coveted Agios Tychonas area, renowned for its opulence and prestige in Limassol. This
exceptional residential enclave offers unrivaled convenience, boasting an enviable proximity to the bustling city
center and seamless access to a myriad of state-of-the-art infrastructures and top-tier amenities.
Elevating the Concept of Suburban Tranquility
"Cypress Grove" emerges as a captivating architectural masterpiece, gracefully situated amidst the island's most
captivating landscapes. Gaze upon unobstructed vistas of cerulean waters and endless skies, creating a visual
symphony that encapsulates the Mediterranean allure. This development harmoniously marries contemporary elegance
with timeless simplicity, embodying the essence of a lavish Mediterranean lifestyle. Comprising a select
collection of twelve expansive two-bedroom apartments and four lavish penthouses featuring private rooftop
gardens, "Cypress Grove" is the embodiment of sophistication and grandeur.
Each meticulously designed apartment boasts an intelligent layout, optimizing efficiency and functionality within
the living and dining spaces. Impeccable attention to detail permeates every aspect of these residences,
ensuring a lifestyle defined by excellence. Seamlessly merging interior and exterior aesthetics, the
architectural prowess of "Cypress Grove" guarantees not only unparalleled comfort but also enduring beauty.
Step into a world of refined living with our thoughtfully crafted one-bedroom apartment, a harmonious blend of
well-designed spaces and meticulous detailing. This haven of indulgence promises not just a dwelling but an oasis
of serenity, providing a sanctuary of solace and reprieve from the demands of everyday life.
Distinctive Advantages of "Cypress Grove":


Prime Location: Nestled in the highly sought-after Agios Tychonas, one of Limassol's most prestigious
neighborhoods.


Tranquil Haven: Immerse yourself in the serene surroundings that create a haven of peace and relaxation.


Sparkling Pool: Enjoy leisurely moments by the common swimming pool, a retreat within your reach.


Modern Aesthetics: Embrace the allure of modern architecture, a seamless blend of style and functionality.


Captivating Views: Feast your eyes on breathtaking sea vistas that redefine the art of living.


Proximity to Luxury: A mere 2 minutes' drive to the renowned Four Seasons Hotel, indulgence is at your
doorstep.


Spacious Luxury: Revel in the expansiveness of meticulously designed layouts that exude opulence.


Supreme Comfort: Experience a life of luxury and lavishness, where design meets unparalleled comfort.


Warmth and Coziness: Revel in the luxury of underfloor heating, a provision that promises ultimate comfort.


Penthouses of Grandeur: Elevate your living experience with penthouses featuring private rooftop retreats.


European Elegance: Immerse yourself in high standards of finish, complete with European sanitary ware and
wardrobes.


Lush Landscapes: Embrace nature's beauty with meticulously landscaped gardens that envelop the property.


Interior Excellence:
At "Cypress Grove," each residence is a testament to uncompromising quality, delivering signature top-standard
finishes that redefine luxury living. Revel in the richness of laminated parquet flooring gracing the living
areas and bedrooms, exuding a sense of elegance and warmth. Indulge in the sophistication of ceramic tiles
adorning the bathrooms, where meticulous detailing reigns supreme.
Feel secure and embraced within the confines of security and fireproof entrance doors, an embodiment of both
safety and style. Embrace the comfort of provisions for underfloor heating and air conditioning, ensuring an
ambiance tailored to your preferences. Engage in everyday opulence with high-standard kitchen cabinets and
European brand wardrobes, elements that add both style and functionality to your living space.
"Cypress Grove" stands as a testament to the seamless fusion of architectural brilliance and modern luxury,
redefining the art of sophisticated living in Agios Tychonas. Explore the exquisite serenity and embrace a life
of grandeur like never before.
Research and Search Ideas:
1. Local Real Estate Market in Limassol:
Study the Limassol real estate market, especially Agios Tychonas. Analyze luxury apartment trends, property prices, and demand.
2. Agios Tychonas Neighborhood:
Explore Agios Tychonas. Highlight history, amenities, attractions, and community aspects that make it an appealing place to live.
3. Architectural Trends:
Research modern architectural trends in luxury apartments. Discuss how "Cypress Grove" aligns with these design concepts.
4. Mediterranean Lifestyle:
Examine the Mediterranean lifestyle's characteristics, benefits, and cultural aspects that enhance properties like "Cypress Grove."
5. Benefits of Luxury Living:
Investigate luxury living's advantages, impacting well-being, status, and overall quality of life.
6. Design Elements:
Explore "Cypress Grove's" design elements contributing to elegance, simplicity, and functionality.
7. Four Seasons Hotel:
Provide details about the nearby Four Seasons Hotel. Highlight its features and convenience for "Cypress Grove" residents.
8. Underfloor Heating:
Explain underfloor heating's benefits, including energy efficiency and comfort, enhancing luxury living.
9. Private Rooftop Gardens:
Explore penthouse rooftop gardens, discussing benefits, trends, and their contribution to grandeur.
10. European Sanitary Ware and Wardrobes:
Research the significance of high-standard European sanitary ware and wardrobes in luxury apartments.
11. Landscape Design:
Dive into landscape design's role in enhancing aesthetics and ambiance at properties like "Cypress Grove."
12. Luxury Amenities:
Explore additional luxury amenities that could complement "Cypress Grove," such as spa facilities and concierge services.
13. Real Estate Investment:
Provide insights into investment value, considering appreciation potential, rental demand, and ROI.
14. Local Infrastructure:
Detail nearby modern facilities, emphasizing convenience for "Cypress Grove" residents.
15. Comparison with Similar Developments:
Compare "Cypress Grove" with other luxury apartments in Limassol, highlighting unique features and advantages.
16. Interior Design Trends:
Explore current luxury apartment interior design trends, including color palettes and integration of technology.
17. Home Security:
Discuss the importance of advanced security features in luxury living, such as locking systems and smart technology.
18. Cultural Influences:
Explore how Cyprus's culture and history influence architecture and lifestyle choices in developments like "Cypress Grove."
19. Customer Testimonials:
Seek customer reviews from "Cypress Grove" residents to provide real-life experiences and perspectives.
20. Limassol Lifestyle:
Highlight Limassol's lifestyle, including culinary scene, entertainment, and cultural events, enhancing city living's appeal.
More details
Specifications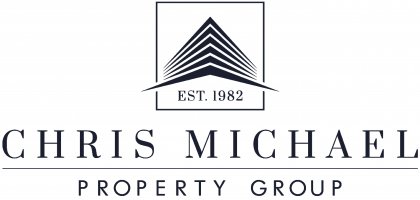 Developer:
Chris Michael Property Group
---
Other properties from the developer Chris Michael Property Group:
---
Looking to list your properties with us? Simply say 'hello' to start!