Description
Experience Unmatched Luxury Living at El Villa: Your Ultra-Luxury Oasis by El Homes Development Ltd
Discover a new realm of opulence with El Villa, an exceptional masterpiece by El Homes Development Ltd that redefines luxury living. This exquisite villa presents a host of exclusive features that create an unparalleled living experience, combining lavish comforts with breathtaking surroundings.
Unrivalled Coastal Views in Every Room
Indulge your senses with unobstructed, panoramic sea vistas embracing you from every corner of El Villa. This enchanting villa offers a symphony of sea and sky, seamlessly integrating the beauty of nature into your daily life.
Infinity Pool that Dissolves into the Horizon
At El Villa, the vanishing edge pool creates a harmonious fusion with the sea views, providing a visual spectacle that transcends the ordinary. Immerse yourself in the sensation of floating on water, while the azure expanse stretches out before you.
Effortless Maintenance with Central Hoover System
Experience a new standard of convenience with the central hoover system, ensuring that maintaining the pristine elegance of El Villa is a breeze. Effortlessly eliminate dust and debris, allowing you to relish your luxurious abode without the usual upkeep challenges.
Vertical Ascension Made Effortless
Embrace ease and accessibility with the in-house elevator, providing smooth transitions between all levels of El Villa. This thoughtful feature enhances convenience for all residents and guests, making daily movements within the villa effortless and enjoyable.
Unparalleled Comfort with Underfloor Heating
Enjoy the luxury of underfloor heating, enveloping you in warmth and comfort as you traverse the elegant spaces of El Villa. Bid farewell to cold floors and relish in the coziness that this feature brings to your daily life.
Sleek and Efficient Cooling via Central Slim Line Vents
Stay cool in style with the innovative central slim line vents air conditioning system. Experience efficient and uniform cooling that complements the villa's modern aesthetics, ensuring a refreshing atmosphere even during the hottest days.
Seamless Control at Your Fingertips with Smart Home Automation
Elevate your lifestyle with the convenience of smart home automation. Effortlessly manage various aspects of El Villa, from lighting to security, through intuitive controls that cater to your preferences, creating a living environment that adapts to your needs.
Rejuvenation and Wellness Within Reach
Immerse yourself in relaxation and wellness with El Villa's exceptional offerings. Indulge in the rejuvenating embrace of the Jacuzzi, unwind in the sauna, and stay fit with the state-of-the-art gym, all designed to enhance your physical and mental well-being.
Unrivaled Convenience with Dedicated Maid and Driver Quarters
Experience unparalleled convenience with dedicated spaces for your domestic staff. El Villa includes separate maid and driver rooms, complete with a secondary kitchen, ensuring that your lifestyle is supported by seamless service and organization.
Unmatched Accommodation: 5 Bedrooms, 8 Bathrooms
El Villa boasts five sumptuous bedrooms, each featuring its own en-suite bathroom, totaling an impressive eight bathrooms throughout the villa. This ensures that comfort and privacy are paramount, catering to the needs of both residents and guests.
Embrace a Life of Ultimate Luxury at El Villa. Dive into a realm of extraordinary living that only El Villa can provide. Its enviable proximity to the sea and an array of high-end amenities redefine the concept of home. Elevate your lifestyle to unprecedented heights by making El Villa your own. Contact us today to arrange a private viewing and embark on your journey towards unmatched luxury living.
Research and Search Ideas for Expanding Your Content
Local Area Attractions:
Discover nearby beaches, restaurants, shopping centers, and cultural sites that enrich the appeal of El Villa.
Architectural Design:
Explore the unique architectural style, design elements, and how El Villa complements its natural surroundings.
Comparative Analysis:
Contrast El Villa with other luxury properties, emphasizing its distinctive advantages and amenities.
Environmental Sustainability:
Uncover eco-friendly features and sustainability initiatives integrated into El Villa's design and construction.
Testimonials and Reviews:
Share firsthand accounts from previous residents, highlighting the luxury and allure of El Villa.
Interior Design:
Delve into captivating interior design themes, materials, and ambiance enhancing the luxurious living experience.
Virtual Tours:
Experience El Villa through immersive virtual tours or captivating 360-degree images, accessible online.
Furniture and Decor:
Showcase opulent furniture, decor, and furnishings that elevate El Villa's sense of grandeur.
Property History:
Unearth fascinating historical insights about El Villa's development, its builder, and the surrounding locale.
Community and Neighborhood:
Paint a portrait of the vibrant community and neighborhood, showcasing demographics, amenities, and lifestyle.
Accessibility:
Provide details on convenient transportation options, proximity to major roads, and access to key destinations.
Educational Institutions:
Highlight prestigious schools and universities near El Villa, influencing its appeal to families.
Market Trends:
Analyze current luxury real estate trends, demonstrating how El Villa aligns with the evolving market.
Cultural and Entertainment Events:
Spotlight annual events, festivals, and cultural activities enhancing the allure of residing in El Villa.
Property Value and Investment Potential:
Discuss the promising potential for property value growth and investment opportunities within El Villa.
Local Services:
Detail essential local services like healthcare facilities and emergency services catering to El Villa residents.
Exclusive Offers:
Highlight special offers, discounts, or packages available for those interested in owning or renting El Villa.
Media Coverage:
Recognize El Villa's presence in media outlets, magazines, or news articles, showcasing its prominence.
Construction Quality:
Highlight impeccable materials, craftsmanship, and construction standards contributing to El Villa's durability.
Legal and Financial Considerations:
Provide a brief overview of legal and financial aspects associated with owning or renting El Villa.
More details
Specifications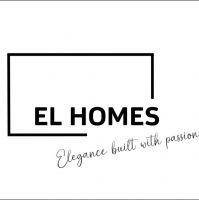 Developer:
El Homes
Since 2018
---
Other properties from the developer El Homes:
---
Looking to list your properties with us? Simply say 'hello' to start!