Description
Discover the Epitome of Luxury Living at EL CURVE Apartments in Columbia Germasoya
Nestled in the prestigious enclave of Columbia Germasoya, EL CURVE presents an unparalleled offering of six opulent two-bedroom, two-bathroom apartments, redefining the concept of luxury living.
Unveil a Lifestyle of Opulence:
EL CURVE stands as a testament to lavish living, boasting a collection of six exquisite two-bedroom, two-bathroom apartments. Situated in the upscale neighborhood of Columbia Germasoya, these apartments redefine luxury and comfort. Crafted to perfection, each apartment exudes sophistication, setting new standards for high-end living.
Unrivaled Convenience and Amenities:
Immerse yourself in a world of convenience right at your doorstep. EL CURVE residents enjoy a plethora of amenities within close proximity, including a fully-equipped sports center, state-of-the-art gymnasium, vibrant shopping outlets, delectable dining options, top-notch schools, engaging kids' play areas, and the renowned Sklavenitis supermarket a mere 500 meters away. Experience the convenience of having everything you need within arm's reach, enhancing the quality of life for you and your family.
Seamless Connectivity:
EL CURVE not only offers an exceptional living experience within its confines but also provides effortless connectivity to the wider world. Situated strategically, this remarkable development offers easy access to major roadways and efficient public transport networks, facilitating smooth travel in and out of Limassol. Whether you're exploring the city or embarking on a journey beyond, EL CURVE's prime location ensures seamless connectivity.
Masterpiece by EL HOMES Development:
EL CURVE is the brainchild of EL HOMES Development, a prominent name in the Cyprus real estate landscape with a rich legacy spanning 25 years. This development is a reflection of their unwavering commitment to excellence and their keen understanding of luxury living. EL HOMES Development has meticulously crafted EL CURVE to the highest standards, resulting in a captivating array of apartments that redefine opulence.
Part of a Thriving Redevelopment Project:
EL CURVE takes its place within a vibrant residential hub, nestled within an ongoing city-wide redevelopment initiative. This ambitious project underlines the substantial investments being poured into the area, solidifying EL CURVE's status as a highly sought-after address. Living at EL CURVE means being part of a thriving community that is poised for remarkable growth, making it an attractive choice for residents and investors alike.
A Coveted Lifestyle and Investment Opportunity:
The confluence of upscale living and promising investment potential makes EL CURVE an irresistible proposition. EL HOMES Development has crafted a sophisticated solution to meet the burgeoning demand for premium residences and lucrative buy-to-let opportunities in Limassol. By choosing EL CURVE, you're not just selecting a luxurious home; you're making a prudent investment decision that promises both an elevated lifestyle and financial growth.
In Conclusion:
EL CURVE stands as a beacon of luxury, convenience, and connectivity in the heart of Columbia Germasoya. With its impeccably designed apartments, a wealth of nearby amenities, and strategic location, EL CURVE offers a lifestyle that transcends expectations. Seamlessly blending opulence with investment potential, EL CURVE by EL HOMES Development is your gateway to an extraordinary living experience in Limassol. Embrace the future of upscale living – embrace EL CURVE.
Research and Search Ideas related to EL CURVE Apartments:
Real Estate Trends in Columbia Germasoya:
Investigate current real estate trends in the Columbia Germasoya area, including property values, market demand, and recent developments.
Luxury Apartment Features:
Explore and emphasize specific luxury features that distinguish EL CURVE Apartments, such as high-end finishes, smart home technology, and premium amenities.
Local Amenities and Attractions:
Create a detailed guide to nearby amenities and attractions, including the sports center, gymnasium, restaurants, schools, and Sklavenitis supermarket.
Transportation Options:
Provide information on available transportation options near EL CURVE Apartments, including public transportation routes, road networks, and major highways.
EL HOMES Development:
Conduct research on EL HOMES Development's portfolio, reputation, and industry experience to showcase their expertise.
Investment Potential in Limassol:
Explore the real estate investment landscape in Limassol, highlighting city growth, rental yield potential, and reasons for considering EL CURVE Apartments.
Community and Neighborhood Insights:
Gather insights about the Columbia Germasoya community, including history, demographics, and local events.
Interior Design and Architecture:
Discuss standout interior design and architectural elements of EL CURVE Apartments, focusing on aesthetics, functionality, and innovation.
Buy-to-Let Opportunities:
Offer a comprehensive guide to investing in EL CURVE Apartments for buy-to-let purposes, including rental income projections and tenant demand.
Testimonials and Resident Stories:
Research and compile testimonials and stories from current residents, sharing their experiences, lifestyle, and reasons for choosing EL CURVE Apartments.
Comparative Analysis:
Conduct a comparative analysis of EL CURVE Apartments with other luxury developments in Limassol, highlighting key differentiators and advantages.
Local Schools and Education:
Create a guide to nearby schools and educational institutions, catering to families considering a move to EL CURVE Apartments.
Future Development Plans:
Investigate upcoming developments and city plans that could impact the future value and desirability of living at EL CURVE Apartments.
Sustainable Living and Green Initiatives:
Research sustainable features of EL CURVE Apartments, such as energy-efficient appliances, green spaces, and LEED certifications.
Virtual Tours and Multimedia:
Provide virtual tours, videos, and photo galleries showcasing the interiors, amenities, and surroundings of EL CURVE Apartments.
More details
Specifications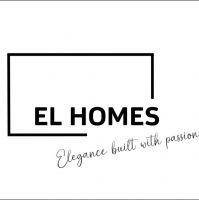 Developer:
El Homes
Since 2018
---
Other properties from the developer El Homes:
---
Looking to list your properties with us? Simply say 'hello' to start!