Description
Discover Silver Complex II: Luxury Apartments in Prime Limassol Location
Welcome to Silver Complex II, an exquisite three-floor apartment block nestled in the charming vicinity of Limassol city center. Boasting a total of five meticulously designed apartments, this residential gem offers a lifestyle of unparalleled comfort and convenience. With its strategic proximity to the sea, local shops, amenities, and schools, Silver Complex II stands as a testament to premium living in Limassol.
Prime Location: Your Gateway to the Best of Limassol
Silver Complex II is strategically situated just a stone's throw away from Limassol's vibrant city center, making it the ultimate urban retreat for those seeking an ideal blend of tranquility and connectivity. The azure waters of the sea are a mere few kilometers away, inviting residents to indulge in the breathtaking coastal beauty at their leisure.
For your everyday needs, Silver Complex II places you at the heart of convenience. Local shops and amenities are within easy reach, ensuring that your daily essentials are always just a short stroll away. Families will appreciate the proximity to schools, creating a seamless routine for busy parents and eager learners alike.
Introducing the Available Apartments
Silver Complex II presents an exciting array of living spaces, each thoughtfully crafted to cater to your distinct preferences and requirements. Among the available apartments, Apartment 101, Apartment 202, and Apartment 301 await your discovery.


Apartment 101: Your Haven of Comfort

Step into Apartment 101, where comfort meets contemporary living. This meticulously designed space is a sanctuary of modern elegance. With a layout that maximizes space utilization and natural light, Apartment 101 is a canvas for you to create a home that truly reflects your style.


Apartment 202: A Stylish Abode

Apartment 202 redefines sophistication with its seamless blend of style and functionality. This two-bedroom haven is an embodiment of modern living, offering a harmonious balance between aesthetics and practicality. Whether you're relaxing in the spacious living area or unwinding on the private balcony, Apartment 202 is designed to elevate your everyday experiences.


Apartment 301: The Epitome of Luxury

Prepare to be captivated by the grandeur of Apartment 301. This luxurious three-bedroom dwelling is a true masterpiece, exuding opulence from every corner. From the gourmet kitchen adorned with top-of-the-line appliances to the lavish en-suite bathrooms, Apartment 301 is the pinnacle of lavish living. Indulge in the finest details and relish a life of absolute splendor.


Experience Silver Complex II: Where Luxury Meets Convenience

Silver Complex II is more than just a residential address; it's a testament to a life well-lived. With its unbeatable location, thoughtfully designed apartments, and modern amenities, Silver Complex II offers a lifestyle that seamlessly merges luxury and convenience. Don't miss the opportunity to make one of these remarkable apartments your own. Contact us today to embark on a journey to unparalleled living at Silver Complex II.
In Conclusion,
Silver Complex II stands as an exceptional choice for those seeking a luxurious lifestyle in the heart of Limassol. With its prime location, impeccable design, and a variety of available apartments, it offers a unique opportunity to experience the best that the city has to offer. Whether you're drawn to Apartment 101's comfort, Apartment 202's style, or Apartment 301's luxury, Silver Complex II has a living space that suits your desires. Elevate your lifestyle and make Silver Complex II your new home today.
Additional Research and Search Ideas:


Limassol City Center Attractions: Research nearby parks, restaurants, cultural sites, and entertainment options.


Real Estate Market in Limassol: Explore property values, rental rates, and market demand for luxury apartments.


Comparative Analysis: Compare Silver Complex II with other luxury apartment complexes in Limassol.


Local Schools and Education: Provide details about nearby schools and their academic programs.


Amenities and Facilities: List amenities offered within Silver Complex II.


Interior Design Trends: Explore current interior design trends in luxury apartments.


Customer Testimonials: Search for resident reviews of Silver Complex II.


Sustainable Living: Investigate eco-friendly features of Silver Complex II.


Local Community and Events: Research community events in Limassol.


Transportation and Connectivity: Provide information on transportation options near Silver Complex II.


Property Management Services: Explore services offered to residents of Silver Complex II.


Future Developments: Investigate upcoming projects near Silver Complex II.


Cultural and Recreational Activities: Highlight cultural and recreational options.


Investment Potential: Research real estate investment potential in Limassol.


Healthcare Facilities: Provide information on nearby healthcare options.


More details
Specifications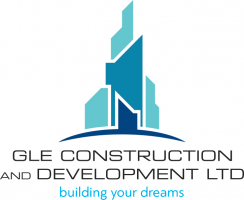 Developer:
GLE Construction and Development
---
Other properties from the developer GLE Construction and Development:
---
Looking to list your properties with us? Simply say 'hello' to start!