Description
Welcome to the Exquisite 'Olympia Residence'
Experience modern living at its finest in Cyprus. Discover 'Olympia Residence,' a sophisticated low-rise residential complex that redefines luxury and comfort.
The Beauty of Modern Lifestyle
'Olympia Residence' perfectly balances contemporary design with comfort, offering six two-bedroom and three-bedroom apartments, along with a lavish whole-floor penthouse.
Unveiling Unrivaled Features
Indulge in impeccable craftsmanship and modern elegance. Revel in open-plan living spaces, expansive verandas, and convenient parking spaces.
Storerooms cater to your practical needs, ensuring belongings are organized and accessible.
Perfectly Positioned for Utmost Convenience
'Olympia Residence' is strategically located for easy access to essential amenities:



Beach: Just 1.9 km away, enjoy the sun-kissed shores.




Education: 0.5 km, providing a nurturing learning environment.




Supermarket: 0.5 km, fulfilling daily needs.




Banks: 0.5 km, for your financial matters.




Healthcare: 1 km, ensuring your well-being.



Elevate Your Lifestyle Today
Indulge in the perfect blend of modern aesthetics and luxurious comfort. Contact us to explore 'Olympia Residence' and experience a new standard of luxury living in Cyprus.
Competitor Analysis
Research similar real estate websites for insights into keywords and strategies.
Local Area Keywords
Include city names, landmarks, and neighborhoods to attract local search traffic.
Real Estate Trends
Highlight trends like "eco-friendly" or "energy-efficient" design in your content.
Long-Tail Keywords
Create specific keyword phrases, e.g., "luxury two-bedroom apartment in Cyprus."
Property Types
Highlight different types like villas, townhouses, or investment properties.
Local Amenities
Emphasize nearby attractions, restaurants, and public transportation.
Market Statistics
Include average prices, rental rates, or growth trends in Cyprus real estate.
User Intent
Anticipate search queries from potential buyers and investors.
Language and Culture
Adapt content to local language preferences and cultural nuances.
Property Features
Highlight "sea view," "smart home technology," or other unique features.
Customer Reviews
Show snippets from positive reviews to build trust with potential clients.
Social Media
Explore social platforms to find trends and discussions in Cyprus real estate.
Local Events
Mention upcoming property exhibitions or trade shows in Cyprus.
Legal Considerations
Incorporate relevant legal terms or regulations for added expertise.
Language Optimization
Optimize content for English and other commonly used languages in Cyprus.
More details
Specifications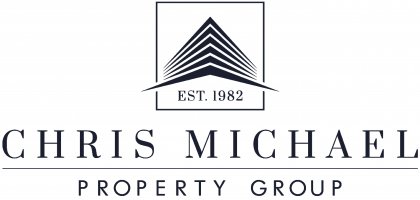 Developer:
Chris Michael Property Group
---
Other properties from the developer Chris Michael Property Group:
---
Looking to list your properties with us? Simply say 'hello' to start!