Description
Welcome to the Monford Project
Discover an exquisite real estate development strategically positioned in the prestigious Agia Zoni area at the heart of the vibrant town. The Monford project presents an exceptional opportunity for those seeking a harmonious blend of modern living, convenient accessibility, and coastal charm.
Premier Location
Monford is ideally situated with effortless connectivity to the bustling Makarios Avenue, the commercial lifeline of the town, and conveniently within strolling distance to the tranquil allure of the beach and the picturesque beachfront road. This prime location ensures that you'll be immersed in the dynamic energy of the town while having serene coastal escapes right at your doorstep.
Complete Amenities
The Agia Zoni area is a revered locality renowned for its comprehensive range of residential conveniences. Educational institutions, supermarkets, banks, and healthcare facilities are all within a 0.5km radius, ensuring a lifestyle that is both convenient and enriching.
Thoughtful Design
Monford's architectural ingenuity is showcased across its five meticulously designed floors. Each floor boasts the luxury of two spacious and thoughtfully crafted apartments, providing an exclusive yet community-oriented living experience. The project's meticulous layout and design ensure that every inch of space is optimized for comfort, functionality, and aesthetics.
Key Distances


Beach: 1.6km


Education: 0.5km


Supermarket: 0.5km


Banks: 0.5km


Healthcare: 1km


Enhanced Features


Provision for underfloor heating


Provision for A/C bedrooms


Concealed A/C units in the living room area


Concealed toilets


Italian bathroom ceramic tiles


Engineered parquet floor


Covered parking: 1


Storage: 1


At Monford, we are committed to redefining your perception of modern living. With a coveted location, thoughtful design, and an array of features that anticipate and exceed your needs, Monford stands as a testament to a harmonious fusion of convenience, luxury, and community. Discover a lifestyle that transcends expectations, and make Monford your canvas for crafting timeless memories.
Welcome to the Monford Project
Explore the Monford project, strategically located in Agia Zoni – a modern living experience that seamlessly blends convenience, luxury, and community.
Premier Location and Local Area Insights
Discover the allure of living near the Makarios Avenue, the commercial heartbeat of the town. Stroll to the beach and embrace coastal charm. Immerse in local culture, dine at restaurants, and shop at local markets.
Thoughtful Design and Architectural Inspiration
With 5 meticulously designed floors, each boasting 2 spacious apartments, the Monford project exemplifies modern aesthetics and thoughtful layouts. Experience parquet flooring and Italian bathroom tiles that exude elegance.
Convenient Amenities and Local Services
Enjoy proximity to education, supermarkets, banks, and healthcare. Recreational facilities, entertainment options, and shopping centers enrich your lifestyle.
Sustainability and Green Features
Embrace eco-friendliness with underfloor heating and provisions for A/C. Solar panels pave the way for energy efficiency, ensuring a green living experience.
Investment Potential and Future Developments
Explore property investment benefits – from rental income to value appreciation. Stay informed about upcoming developments that could impact your investment.
Rental and Community Lifestyle
Unlock rental potential on platforms like Airbnb. Revel in a vibrant community spirit with like-minded neighbors.
Financing and Property Management
Learn about financing options and property management services that enhance your buying experience.
Discover the Monford project – your gateway to a modern, convenient, and enriching Cyprus lifestyle.
More details
Specifications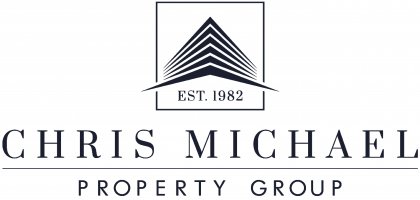 Developer:
Chris Michael Property Group
---
Other properties from the developer Chris Michael Property Group:
---
Looking to list your properties with us? Simply say 'hello' to start!