Description
Discover Our Modern Residential Multifamily Gated Community in Parekklisia, Limassol, Cyprus
Welcome to our exceptional modern residential multifamily gated community project, nestled in the heart of picturesque Parekklisia, in the sought-after district of Limassol, Cyprus. We take pride in presenting 47 stunning Maisonettes that offer a perfect blend of 2 and 3-bedroom units, comprising two-storey semi-detached maisonettes. Designed to the highest standards with top-quality materials and exquisite high-end finishes, this project promises a premium living experience for all its residents.
Superior Design and Features
Architected by the renowned Andreas Heracleous (www.aheracleous.com), each Maisonette boasts a sleek and modern design, featuring a spacious open concept layout. The interiors are meticulously crafted, featuring custom-made kitchen cabinets and built-in wardrobes in every bedroom, offering both functionality and aesthetic appeal.
Large double-glazing windows grace each Maisonette, allowing abundant natural light to bathe the living spaces and offering breathtaking views of the scenic surroundings. Additionally, covered verandas provide the perfect setting to savor the Mediterranean climate and create cherished memories with loved ones. Some Maisonettes even offer the provision for a private swimming pool, indulging residents with a touch of luxury and relaxation.
Privacy and Security
At our gated community, we prioritize your safety and comfort. A controlled gate ensures exclusive access, enhancing privacy and providing a secure living environment for all residents and their families.
Recreational Amenities
Immerse yourself in the serene ambiance of our thoughtfully designed common landscaped courtyard. This tranquil space fosters a sense of community living and offers an array of recreational amenities for residents of all ages to enjoy.
The young ones can delight in the water playground facility, providing endless moments of joy and laughter. For parents, a dedicated sitting area offers a relaxing spot to unwind while keeping an eye on their playful children.
Prime Location
Our project's strategic location in Parekklisia ensures easy access to all essential amenities and services. With the vibrant city of Limassol just a short drive away, residents can relish a myriad of shopping, dining, and entertainment options. Moreover, the nearby idyllic beaches present the perfect escape for leisure activities and relaxation.
In addition to the surrounding natural beauty, the area boasts excellent educational institutions, healthcare facilities, and efficient public transportation, making it an ideal choice for families and individuals seeking a well-rounded lifestyle.
Conclusion
Embrace the epitome of modern luxury living in our esteemed residential multifamily gated community in Parekklisia, Cyprus. With its impeccable design, high-quality construction, and enticing recreational facilities, this project guarantees an unparalleled living experience.
Don't miss the opportunity to become a part of this prestigious community. Reach out to us today to learn more and secure your dream Maisonette in this prime location!
Real Estate Trends in Parekklisia, Cyprus
Stay updated on the latest real estate trends in the charming town of Parekklisia, Cyprus.
Limassol District Property Developments
Explore the exciting property developments in the thriving district of Limassol.
Best Gated Communities in Cyprus
Discover the finest gated communities offering exclusive living experiences in Cyprus.
Property Investment in Limassol
Unlock lucrative property investment opportunities in the vibrant city of Limassol.
Cyprus Luxury Living
Experience the epitome of luxury living in beautiful Cyprus.
Maisonettes in Parekklisia for Sale
Find your dream maisonette for sale in picturesque Parekklisia.
Andreas Heracleous Architect
Learn about the visionary architect behind this exceptional project - Andreas Heracleous.
Open Concept Living in Limassol
Embrace the allure of open concept living in the city of Limassol.
Private Swimming Pools in Cyprus Properties
Indulge in the luxury of private swimming pools in properties across Cyprus.
High-Quality Materials in Construction
Discover the use of top-quality materials in the construction of these remarkable properties.
Custom-made Kitchen Cabinets Limassol
Experience the convenience and elegance of custom-made kitchen cabinets in Limassol properties.
More details
Specifications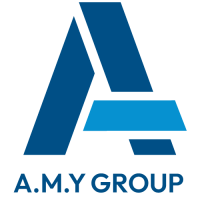 Developer:
A.M.Y GROUP
---
Other properties from the developer A.M.Y GROUP:
---
Looking to list your properties with us? Simply say 'hello' to start!