Description
3 Bedroom Detached House in Episkopi - Your Dream Home in Cyprus
Property Details:


Plot Size: 292 m²


Total Covered Area: 243 m²


Internal Area: 183 m²


Covered Veranda: 45 m²


Floors: 2


Completion Year: 2023


Comfortable and Luxurious Living Spaces:
This beautifully designed house boasts three spacious bedrooms, each equipped with its own ensuite bathroom for added privacy and convenience. The contemporary architecture allows for plenty of natural light to fill the living spaces, creating a warm and inviting atmosphere.
Modern Amenities and Features:
The property comes with an array of modern amenities to cater to your every need. The fully fitted kitchen with top-of-the-line appliances is perfect for whipping up gourmet meals. The double glazed doors and windows, along with thermal insulation, ensure a comfortable indoor environment all year round.
Thoughtful Design and Storage Solutions:
The master bedroom features a walk-in closet, providing ample storage for your wardrobe and personal belongings. In addition to the functional wardrobe in each bedroom, there is extra wardrobe space to keep everything organized and clutter-free.
Energy Efficiency and Sustainability:
This house is equipped with provisions for air conditioning in each bedroom, an electrical heater, and a photovoltaic system, allowing you to embrace sustainable living and reduce your carbon footprint. The solar water heating system and pressured water system further contribute to energy efficiency.
Security and Convenience:
Your safety is paramount, which is why the property comes with electric gates and an alarm system for added security. Additionally, with two parking spaces available, you can conveniently park your vehicles without any hassle.
Prime Location with Easy Access:
The property offers easy access to the highway, making it convenient to commute to nearby towns and cities. Episkopi is a charming town that provides a serene living environment while being close to all amenities, including shops, schools, and healthcare facilities.
Invest in Your Future:
Owning this exquisite house not only provides you with a comfortable living space but also offers a sound investment opportunity. Cyprus's real estate market has been steadily growing, making it a favorable destination for property investment.
Research and Search Ideas:
1. Local Real Estate Market Analysis:
Conduct a thorough analysis of the local real estate market in Episkopi, Cyprus. Research recent property sales, price trends, and demand-supply dynamics to provide valuable insights to potential buyers.
2. Comparison with Nearby Areas:
Compare the property offerings in Episkopi with other nearby towns or cities. Highlight the advantages of living in Episkopi, such as its unique charm, amenities, and proximity to major attractions.
3. Neighborhood and Community Information:
Provide detailed information about the neighborhood and community in Episkopi. Include details about schools, hospitals, recreational facilities, and local events to help potential buyers visualize their future lifestyle.
4. Testimonials and Reviews:
If possible, gather testimonials or reviews from previous buyers or residents in the area. Positive feedback can add credibility and trustworthiness to the property listing.
5. Virtual Tour:
Offer a virtual tour of the 3-bedroom detached house. Use 360-degree photos or videos to allow potential buyers to explore the property from the comfort of their homes.
6. Highlight Nearby Landmarks:
Mention any popular landmarks, tourist attractions, or natural wonders that are close to the property. Emphasize the convenience of exploring the beauty of Cyprus from this location.
7. Future Development Plans:
Research any upcoming development plans or infrastructure projects in Episkopi. Buyers might be interested in knowing about potential improvements in the area.
8. Local Events and Festivals:
Highlight any local events or festivals that take place in Episkopi. This can showcase the vibrant community and the rich cultural experiences the area offers.
9. FAQ Section:
Anticipate common questions from potential buyers and include an FAQ section. Addressing their concerns can help build trust and streamline the decision-making process.
10. Mortgage and Financing Options:
Research and provide information about mortgage and financing options available for buying property in Cyprus. This can be valuable for international buyers or first-time homebuyers.
11. Moving and Relocation Guide:
Create a moving and relocation guide specific to Episkopi. Include information about paperwork, utilities, and local customs to assist buyers who are considering moving to Cyprus.
12. Sustainability and Green Initiatives:
Research any green initiatives in the area or eco-friendly features of the property. More buyers are showing interest in sustainable living and energy-efficient homes.
13. Local Market Trends:
Keep track of real estate market trends in Cyprus and provide regular updates to keep potential buyers informed about changes in property prices or market conditions.
14. Real Estate Regulations:
Familiarize potential buyers with the legal and regulatory aspects of buying property in Cyprus. Discuss ownership rights, taxes, and other important considerations.
15. Collaborate with Local Businesses:
Partner with local businesses in Episkopi, such as restaurants, cafes, or leisure activities, to offer exclusive deals or incentives to potential buyers.
More details
Specifications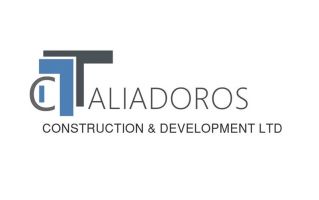 Developer:
С Taliadoros Construction
---
Looking to list your properties with us? Simply say 'hello' to start!