Description
Discover Luxury Villas for Sale: The Ultimate Perpetual Holiday Homes
If you are searching for the epitome of luxury living, look no further than our exquisite collection of masterfully designed villas. Nestled in generous plots, these properties strike the perfect balance between contemporary elegance and a harmonious blend with nature. As you explore our offerings, you'll find the ideal villa to suit your desires and lifestyle.
Falcon Villas - 6 Bedrooms
The Falcon Villa, located at the heart of Limassol Greens, has been thoughtfully designed with one central idea in mind: life as a perpetual holiday. Every aspect of these luxurious 6-bedroom homes has been meticulously crafted to create a light, airy, and seamless living experience. Generous outdoor areas complement the interior, providing the perfect space for you to cherish moments with your family and friends.
Lapwing Villas - 5 Bedrooms
Embodying the true essence of Mediterranean living, the contemporary Lapwing Villas offer a stunning view of the golf course and lake. These 5-bedroom residences are strategically positioned to maximize the scenic beauty, making them the quintessential family homes. Shady terraces and an overflow pool create an idyllic setting for both relaxation and entertainment, promising a life of comfort and luxury.
Kingfisher Villas - 4 Bedrooms
Experience the allure of the Kingfisher Villa, which can be your idyllic holiday retreat or a beautiful resort-like home. This imaginatively designed property features an open-plan kitchen and living room that effortlessly allows natural air circulation, resulting in a bright and breezy ambiance. Living in the Kingfisher Villa means embracing a relaxed and easy lifestyle, whether you seek a getaway or a permanent residence.
Skylark Villas - 4 Bedrooms
The secret to harmonious living lies in the impeccable design of the Skylark Villa. These 4-bedroom homes strike a perfect balance between spaciousness and seclusion, providing an open and airy environment while ensuring your privacy. A lushly landscaped side entry path, accentuated by a bespoke water feature, warmly welcomes you to the Skylark Villa, where you can savor those special and soothing personal moments.
In summary, our luxury villas for sale offer the epitome of contemporary living, seamlessly integrated with the surrounding landscape. From the Falcon Villas, designed for a perpetual holiday lifestyle, to the Lapwing Villas, offering the quintessential Mediterranean family home, and the Kingfisher Villas, versatile and beautiful, to the Skylark Villas, designed to harmonize space and seclusion, our collection has something for every discerning buyer.
Immerse yourself in the world of luxury and start living the life you've always dreamed of. Contact us now to explore these extraordinary properties and embark on a journey of refined living amidst breathtaking surroundings.
Research and Search Ideas:
1. Luxury Real Estate Market: Explore trends and statistics in the luxury real estate market, focusing on villas and properties for sale in popular locations like Limassol Greens.
2. Mediterranean Living: Research the lifestyle and design elements associated with Mediterranean living, including architecture, outdoor spaces, and interior design.
3. Golf Course Living: Investigate the appeal and benefits of living near golf courses, including the views, amenities, and recreational opportunities they offer.
4. Interior Design for Villas: Look into contemporary interior design concepts and ideas that complement the spaciousness and elegance of luxury villas.
5. Harmonious Home Design: Research how to create a harmonious and serene living space, incorporating elements of nature and landscape into villa design.
6. Secluded Living Spaces: Explore the importance of privacy and seclusion in modern villa design, and how such features can enhance the quality of life for homeowners.
7. Resort-style Homes: Investigate the growing trend of resort-style homes and how they offer a luxurious and leisure-focused living experience.
8. Nature-Inspired Landscaping: Discover landscaping techniques and ideas that incorporate natural elements to create lush and inviting outdoor spaces around villas.
9. Family-Friendly Homes: Research the features and amenities that make a villa an ideal family home, considering aspects like safety, recreation, and entertainment options.
10. Luxury Villa Investments: Explore the potential return on investment and financial aspects of purchasing luxury villas as an investment opportunity.
11. Mediterranean Cuisine: Look into the famous Mediterranean cuisine and explore traditional recipes and ingredients that can be enjoyed in the villa's spacious kitchen.
12. Travel and Tourism in Limassol: Investigate the attractions and activities available in Limassol, highlighting the benefits of owning a luxury villa in this region.
13. Home Buying Tips: Provide tips and advice for potential buyers on how to navigate the process of purchasing a luxury villa, including financing options and negotiations.
14. Wellness and Relaxation: Research the wellness aspects of luxury living, focusing on how villas can be designed to promote relaxation and well-being.
15. Home Entertainment Spaces: Explore the possibilities for creating impressive home entertainment spaces within the villas, such as home theaters and outdoor entertainment areas.
These research and search ideas can help provide valuable information and attract relevant audiences interested in luxury living, real estate investments, design trends, and the Mediterranean lifestyle.
More details
Specifications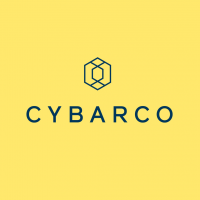 Developer:
Cybarco Development LTD
Since 1945
---
Other properties from the developer Cybarco Development LTD:
---
Looking to list your properties with us? Simply say 'hello' to start!