Description
Discover New Houses for Sale at Limassol Greens: Where Design Meets Resort Living
When searching for a new home, the power of design cannot be underestimated. At Limassol Greens, we have carefully considered, styled, engineered, and curated everything around you to provide an unparalleled living experience.
Introducing the Ibis Townhouses, a masterpiece of design that encapsulates the essence of resort living within a compact space.
These townhouses have been strategically planned to utilize the entirety of the plot, creating multiple points of interest while maximizing space and form. With generous ceiling heights, ample openings, and spacious interiors, the Ibis Townhouses exude a unique resort feel that sets them apart from any other residences.
Modern Houses with a Seamless Indoor-Outdoor Connection
The Ibis Townhouses have been meticulously designed to seamlessly unite indoor and outdoor spaces, bringing an eclectic version of resort living right to your doorstep. The contemporary yet relaxed interiors perfectly complement the striking architecture, offering clean, stylish spaces that exude a sense of tranquility and sophistication.
What sets these modern houses apart is the clever positioning of the access on the side of the building, rather than the front. This intentional design choice takes guests on a journey through the side garden before entering the property at a more central location. This not only enhances the overall experience but also ensures that every space is easily accessible and efficiently connected.
Abundant Natural Light and Private Gardens
The Ibis Townhouses have been designed to embrace the warm Mediterranean sunlight, with high ceilings that allow ample natural light to fill the relaxed open plan interiors. The large openings perfectly frame the private gardens, creating a seamless flow between indoor and outdoor living spaces. Imagine waking up to the gentle caress of sunlight and stepping into your own private oasis just outside your door – it's an idyllic scene perfectly suited for these ideal homes.
Resort Living Redefined
At Limassol Greens, we believe in elevating the concept of resort living. Every aspect of the Ibis Townhouses has been meticulously crafted to cater to your needs and desires. From the thoughtful design that maximizes space and natural light to the contemporary and relaxed interiors that inspire tranquility, you'll find that resort living takes on a whole new meaning here.
Experience the Perfect Harmony of Design and Comfort
In conclusion, the Ibis Townhouses at Limassol Greens offer a harmonious blend of design and comfort. These modern houses redefine resort living with their seamless indoor-outdoor connection, generous interiors, and access to private gardens. If you're in search of a unique and luxurious living experience, look no further – these ideal homes are waiting for you.
Don't miss out on the opportunity to own one of these exceptional townhouses. Explore Limassol Greens today and discover the epitome of resort-style living in the heart of the Mediterranean.
Research and Search Ideas:



Limassol Greens Amenities: Look into the various amenities offered at Limassol Greens, such as swimming pools, fitness centers, parks, and recreational facilities.




Real Estate Market in Limassol: Research the current real estate market in Limassol, Cyprus, to understand trends, property values, and investment potential.




Interior Design Trends for Resort Living: Explore the latest interior design trends that are popular in resort-style living spaces, such as open floor plans, natural materials, and modern furnishings.




Mediterranean Living: Learn more about the lifestyle and culture of Mediterranean living, including cuisine, traditions, and outdoor activities.




Compact House Design: Study innovative ways to optimize space and form in compact house designs to create efficient and stylish living spaces.




Benefits of Natural Light in Homes: Discover the advantages of incorporating ample natural light into home designs and its positive impact on well-being and energy efficiency.




Indoor-Outdoor Integration: Explore the concept of seamless indoor-outdoor living and how it can enhance the overall living experience in modern homes.




Ideal Home Features: Investigate what makes an ideal home for different individuals, considering factors like location, amenities, layout, and lifestyle preferences.




Concept of Resort Living: Learn about the concept of resort-style living and how it differs from traditional residential living.




Real Estate Investment in Cyprus: Research the potential benefits and considerations of investing in real estate in Cyprus, including legal aspects and property management.




Sustainable Architecture and Design: Explore sustainable practices in architecture and design that can be incorporated into modern homes to promote environmental responsibility.




Benefits of Private Gardens: Study the advantages of having private gardens in residential properties, including improved mental well-being and opportunities for gardening and outdoor relaxation.




Relocation to Limassol: Investigate the process and benefits of relocating to Limassol, including information about visa requirements, cost of living, and quality of life.




Mediterranean Climate: Learn about the Mediterranean climate, including its characteristic weather patterns and how it influences the design of homes and outdoor spaces.




Property Developers in Cyprus: Research reputable property developers in Cyprus, including their previous projects and reputation in the real estate industry.



More details
Specifications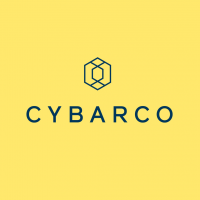 Developer:
Cybarco Development LTD
Since 1945
---
Other properties from the developer Cybarco Development LTD:
---
Looking to list your properties with us? Simply say 'hello' to start!