Description
Cloud9 - Luxury Living in Vibrant Limassol
Discover Cloud9, a new residential project featuring 8 apartments in the heart of Limassol's Lanitio area. Meticulously crafted with modern architecture and high-quality materials, Cloud9 offers a perfect balance of practical spaces and visually appealing design.
The Neighbourhood
Cloud9 is ideally situated in a central location, offering both tranquility and convenience. Just minutes away from the bustling Makariou Avenue, you'll find an array of shops, cafes, restaurants, and business offices, making it the heartbeat of urban life. The residence is also located in a child-friendly neighborhood, with Lanitio school and its playground, stadium, and sports courts nearby, promoting a safe and active lifestyle for children.
Main Advantages


Great Neighbourhood with Energy Class A+


High Ceilings and Ample Storage Areas


Advanced Technology Provisions


Impressive Exteriors and Interiors


Cooling and Heating with VRV Systems


Electric Vehicle Infrastructure


The Apartments
Each apartment at Cloud9 showcases modern design with an open plan layout that creates an airy and spacious atmosphere. High-end fixtures add a touch of elegance to each room, with meticulous attention to detail and the use of high-quality materials that promise both durability and style. From sleek, modern kitchens to sumptuous bedrooms, each space is designed to make you feel at home while surrounded by luxurious elements.
Research and Search Keywords:


New residential projects Limassol


Luxury apartments Limassol


Limassol real estate developments


Lanitio area properties


High-end homes Limassol


Modern architecture Limassol


Best residential projects in Limassol


Limassol property market


Real estate investment Limassol


Apartments for sale Limassol


Lanitio area apartments


Luxury living in Limassol


Limassol property prices


Limassol real estate agents


Limassol property listings


Top real estate developers Limassol


Limassol urban living


High-rise complexes Limassol


Limassol property trends


Residential projects near Makariou Avenue


Limassol luxury real estate


Limassol property market analysis


Limassol real estate news


Property developers in Lanitio area


Limassol waterfront properties


Limassol residential complexes


Limassol property investment opportunities


Limassol real estate agencies


Limassol property search


Lanitio area real estate market


Limassol real estate brokers


Limassol luxury apartments for rent


Limassol off-plan properties


Limassol property developers reviews


Limassol property valuation


Limassol property financing options


Limassol real estate growth prospects


Limassol property market trends 2023


Best neighborhoods to invest in Limassol


Limassol property market forecast


Limassol real estate statistics


Limassol property management companies


Limassol real estate market outlook


Limassol property ROI (Return on Investment)


More details
Specifications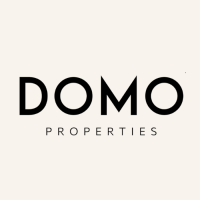 Developer:
DOMO Properties
---
---
Looking to list your properties with us? Simply say 'hello' to start!