Description
Discover Prime Business Spaces in Agios Athanasios, Limassol
Welcome to the prestigious business center of Agios Athanasios, Limassol – an architectural marvel boasting elegant
and spacious offices, as well as versatile premises for offices or shops on the mezzanine level. Developed by a
leading design studio in London renowned for its sophistication and style, this project offers an exceptional
opportunity for businesses seeking an esteemed location to thrive.
Prime Location and Accessibility
Situated in a prestigious area of Limassol, the business center in Agios Athanasios is strategically positioned
to elevate your business profile. With just a 5-minute drive from the bustling city center, you can enjoy the
advantages of a well-connected location without compromising on tranquility. This sought-after area provides
easy access to an array of amenities, including restaurants, banks, schools, and shops, creating an ideal
work-life balance for you and your employees.
Elegance Redefined
Step into a world of elegance as you enter each office within the business center. Our design studio in London
has meticulously crafted these spaces with an eye for detail and an understanding of modern business needs. High
ceilings lend a sense of grandeur, while the thoughtful layout ensures maximum efficiency in your work
environment. Every inch of the office space has been optimized to provide comfortable work areas, inspiring
creativity and productivity.
Versatile Mezzanine Premises
In addition to the spacious offices, the mezzanine level offers three versatile premises that can be adapted to
suit your specific requirements. Whether you envision a chic office setup or an attractive retail space to
showcase your products, these premises provide the flexibility you need to bring your vision to life.
Invest in Success
At Agios Athanasios business center, we recognize that the location of your business can significantly impact its
success. With our prime location and carefully designed offices, you are poised to make a strong impression on
your clients and partners. Whether you are an established enterprise looking to expand or a budding startup
seeking a prestigious address, this project caters to all.
A Visionary Design Studio
The development of this business center is a testament to the expertise of our London-based design studio.
Renowned for creating spaces that exude elegance and style, our studio has left its mark on numerous successful
projects around the world. With a deep understanding of the Cyprus real estate market, we have combined
international standards with local sensibilities to craft this exceptional business center.
Invest Wisely - Your Success Awaits
The Agios Athanasios business center presents a rare opportunity to invest wisely in your business's future.
Secure your space in this prime location, and you'll be setting the stage for growth and prosperity. Whether you
plan to establish your headquarters, open a branch, or invest in rental properties, this project offers a wide
range of options to suit your aspirations.
Research and Search Ideas for Agios Athanasios Business Center
1. Competitor Analysis: Research and analyze other business centers or commercial properties in Limassol to understand their offerings, pricing, and unique selling points. This will help position the Agios Athanasios Business Center effectively in the market.
2. Customer Reviews and Testimonials: Look for customer reviews and testimonials from businesses or tenants who have rented office spaces in the business center. Positive feedback can be highlighted on the website to build trust and credibility.
3. Local Market Trends: Conduct research on the current trends in the Limassol commercial real estate market, such as demand for office spaces, rental rates, and vacancy rates. This information can be useful for potential investors and businesses looking to establish a presence in the area.
4. Online Advertising and Social Media: Explore opportunities for online advertising and social media marketing to promote the Agios Athanasios Business Center. Platforms like Google Ads and Facebook can be effective in reaching the target audience.
5. Target Audience Profiling: Identify and define the target audience for the business center. This could include startups, established businesses, entrepreneurs, or specific industries. Understanding the target audience will help tailor marketing efforts accordingly.
6. Local Business Directories: Ensure that the business center is listed in local online directories and real estate websites specific to Limassol. This will increase its online visibility and attract potential tenants.
7. Collaborate with Local Businesses: Partner with nearby businesses or service providers to offer additional benefits to tenants. For example, collaborations with restaurants or gyms could enhance the overall appeal of the business center.
8. Sustainable Design and Green Features: If the business center incorporates sustainable design and eco-friendly features, highlight these aspects in the marketing materials. There is an increasing demand for environmentally conscious office spaces.
9. Virtual Tours and 3D Models: Consider creating virtual tours or 3D models of the office spaces and premises. This will provide potential tenants with an immersive experience before visiting in person.
10. Networking Events: Host networking events or workshops within the business center to attract potential tenants and foster a sense of community among current tenants.
11. Local Media Coverage: Seek opportunities for media coverage in local newspapers, magazines, and online publications to generate interest in the business center.
12. SEO for Local Keywords: Optimize the website for local keywords related to Limassol and Agios Athanasios to improve search engine rankings for local searches.
More details
Specifications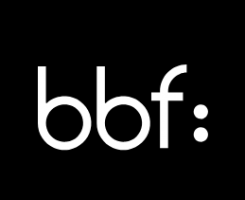 Developer:
BBF Sales Group
Since 2007
---
Other properties from the developer BBF Sales Group:
---
Looking to list your properties with us? Simply say 'hello' to start!