Description
Modern Business Center in Limassol, Cyprus | Luxury Offices with City Views
Introduction
Welcome to our modern business center in Limassol, Cyprus, where artful design and state-of-the-art construction combine to create a professional haven for businesses. This remarkable building comprises spacious luxury offices spread across 4 floors, offering a total of 49 parking spaces. Each floor features two separate, individually designed large offices, meticulously crafted to exude sophistication and a high level of finish. With an emphasis on providing a conducive work environment, every office is complemented by spacious verandas offering breathtaking city views. Discover this prestigious project conveniently located in Mesa Geitonia, Limassol.
State-of-the-Art Design and Spacious Luxury Offices
Our modern business center stands as a testament to cutting-edge design and construction. The building's architectural brilliance creates a striking presence in the vibrant cityscape of Limassol. Boasting 4 floors of opulent office spaces, this center offers businesses an exceptional opportunity to establish themselves in a prestigious address.
The luxury offices within this center are meticulously designed, taking inspiration from contemporary aesthetics to infuse elegance and professionalism. Each office reflects a unique identity, allowing businesses to tailor their workspace to suit their needs perfectly. From open-concept layouts to private meeting rooms, every aspect is thoughtfully considered to foster productivity and collaboration among teams.
Sophisticated Work Environment and High Level of Finish
At our modern business center, we prioritize creating a sophisticated work environment that encourages innovation and success. The interiors of each office are crafted with attention to detail, ensuring a seamless blend of style and functionality. High-quality materials and finishes adorn the spaces, emanating an aura of luxury and refinement.
The offices are equipped with state-of-the-art amenities and cutting-edge technology, providing businesses with the tools they need to thrive. Whether you're a startup or an established enterprise, our business center caters to all, offering an inspiring setting for your team to reach new heights.
Inspiring City Views and Spacious Verandas
In addition to the premium office spaces, our modern business center treats occupants to panoramic city views. The spacious verandas on each floor serve as tranquil retreats, where professionals can unwind, seek inspiration, or host corporate events against the backdrop of Limassol's bustling cityscape.
These verandas are designed to complement the indoor spaces, blurring the boundaries between the interior and exterior. They offer an ideal spot for networking, team gatherings, or simply a moment of solace amidst the urban energy.
Conclusion
Embrace the epitome of modern luxury and professionalism at our business center in Limassol, Cyprus. With artful design, state-of-the-art construction, and an emphasis on creating a productive work environment, this project stands as a distinguished address for businesses seeking excellence. Explore the opportunities that await you at this prime location in Mesa Geitonia, Limassol, and unlock a new era of success for your enterprise.
Research and Search Ideas for the Modern Business Center
1. Compare with Competitors:
Research and analyze other modern business centers in Limassol, Cyprus, to understand their offerings, amenities, and pricing. Identify unique selling points to highlight in your marketing.
2. Local Market Analysis:
Conduct a comprehensive analysis of the local real estate market in Limassol, Cyprus. Understand trends, demand-supply dynamics, and pricing to position your business center competitively.
3. Client Testimonials:
Gather testimonials from existing clients who have leased office spaces in the business center. Positive feedback can enhance credibility and attract potential tenants.
4. Online Reviews:
Search for online reviews and ratings of similar business centers in Limassol. Use this insight to identify areas for improvement and stand out from the competition.
5. Marketing Channels:
Explore various digital marketing channels to promote the business center, such as social media advertising, content marketing, and email campaigns.
6. Target Audience:
Define and understand your target audience, including businesses seeking premium office spaces, startups, or established enterprises looking to expand.
7. Networking Events:
Attend or host networking events in Limassol to connect with potential clients and industry influencers. This can help raise awareness of your business center.
8. Sustainable Features:
Research and implement eco-friendly and sustainable features in the business center to attract environmentally conscious businesses.
9. Local Partnerships:
Collaborate with local real estate agents, brokers, and relocation companies to expand your reach and find potential tenants.
10. Industry Publications:
Get featured in industry publications or local newspapers to increase visibility and credibility within the business community.
11. Virtual Tours:
Create virtual tours of the business center and office spaces to provide potential clients with a realistic experience, especially for those unable to visit in person.
12. Market Niche:
Identify a unique niche or specialization for the business center, such as offering specialized coworking spaces or industry-specific amenities.
13. Location Advantages:
Highlight the strategic location of the business center, emphasizing easy accessibility, proximity to major transportation hubs, and nearby amenities.
14. International Reach:
If applicable, target international businesses looking to establish a presence in Cyprus by promoting the business center as an ideal choice for their regional headquarters.
15. Networking with Local Authorities:
Build relationships with local authorities and government agencies to gain insights into future development plans and potential business opportunities.
More details
Specifications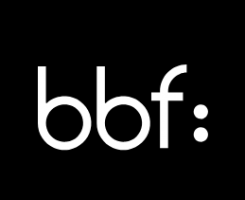 Developer:
BBF Sales Group
Since 2007
---
Other properties from the developer BBF Sales Group:
---
Looking to list your properties with us? Simply say 'hello' to start!