Description
Live the Ultimate Luxury by the Mediterranean: Exclusive Seafront Villas with Stunning Marina Views
Imagine waking up to breathtaking views of the glistening Mediterranean Sea, with the allure of the city just a stone's throw away. Welcome to Island Villas - an exquisite collection of luxury villas located in the prestigious Limassol Marina, the first superyacht marina in Cyprus. Indulge in the opulence of living on the sea, surrounded by the finest amenities and services, all while enjoying the privacy of your own garden and swimming pool.
Limassol Marina - A World-Class Destination
Limassol Marina is not just any marina; it is the epitome of luxury and sophistication. It has earned the coveted 5 Gold Anchor Platinum Award, a testament to its exceptional standards and facilities. As the fifth marina in the world to receive this prestigious accolade, it stands as a symbol of excellence in the yachting community.
Superyacht Haven
With 650 berths accommodating yachts up to an impressive 110 meters, Limassol Marina proudly serves as an official Port of Entry into the European Union. This exclusive marina has firmly established itself as one of the most sought-after yachting destinations in the Mediterranean. A dedicated team of professionals is available around the clock to assist with berthing needs and provide technical support. Additionally, a full range of concierge services, renowned yacht brokers and agents, a well-stocked chandlery, and a boatyard for light repairs and maintenance are all available within the marina grounds.
A Waterfront Wonderland
Limassol Marina offers not just luxurious living but a vibrant lifestyle. The waterfront boasts an enticing array of dining options, ranging from delectable local dishes to tantalizing international cuisine. Indulge in the finest restaurants, cozy cafes, wine bars, cigar lounges, and trendy beach bars. For those with a penchant for shopping, designer boutiques, stylish shops, and convenient stores cater to your every need.
A Haven of Residential Bliss
Within the Limassol Marina development, a unique cluster of apartments surrounded by the azure sea and luxury villas with private berths or exclusive water-space await discerning residents. Nearly 90% of the luxury apartments and villas have already been sold, leaving only a limited number of exclusive properties available.
The Epitome of Elegance
These Island Villas offer the utmost in elegance and sophistication. Each villa is a masterpiece of design, featuring contemporary architecture that seamlessly blends with the surrounding natural beauty. With nine move-in-ready villas featuring their own berths available, your dream of living on the sea can become a reality.
A Snapshot of Unmatched Excellence


Energy Performance Certificate: A top rating ensures eco-friendly living


Residential Properties: Over 285 opulent homes within the marina development


Ready-to-Move-In Villas: Nine exclusive villas with berths available for immediate occupancy


Completion Date: The delivery of final apartments surrounded by water is scheduled for 2021


Superyacht Berths: 650 berths for yachts up to 110 meters, accommodating the most impressive vessels


Travel Lift: A 100-ton travel lift for convenient boat handling


Proximity: Merely two minutes from the city center, allowing for effortless access to urban delights.


Don't miss this opportunity to embrace a life of luxury on the Mediterranean coast. Embrace the allure of Limassol Marina, where living on the sea meets world-class amenities and timeless elegance. Discover Island Villas and seize the chance to own your exclusive piece of paradise today!
Luxury Real Estate in Cyprus
Explore the luxury real estate market in Cyprus, focusing on seafront villas with marina views and exclusive amenities.
Top Yachting Destinations
Discover the top yachting destinations in the Mediterranean, with a spotlight on Limassol Marina as a sought-after superyacht haven.
Exclusive Waterfront Living
Investigate the allure of waterfront living and its appeal to high-net-worth individuals seeking privacy and luxury.
Prestigious Awards in Yachting
Examine the significance of the 5 Gold Anchor Platinum Award and its impact on marinas worldwide.
Limassol Marina's Eco-Friendly Practices
Delve into Limassol Marina's commitment to eco-friendly living and sustainable practices.
Mediterranean Gastronomy at Limassol Marina
Explore the diverse culinary scene at Limassol Marina, showcasing its waterfront dining experiences and local delicacies.
The Architecture of Island Villas
Analyze the contemporary architectural design of Island Villas and its integration with the natural surroundings.
Investing in Luxury Properties
Discuss the advantages of investing in luxury properties like Island Villas for potential buyers and investors.
Yacht Berths and Boating Services
Provide an overview of the yacht berths and comprehensive boating services available at Limassol Marina.
Yachting and Tourism in Cyprus
Investigate the impact of yachting tourism on Cyprus' economy and tourism sector.
Leisure and Entertainment at Limassol Marina
Highlight the array of leisure and entertainment options available at the marina, attracting residents and visitors alike.
The Evolution of Limassol Marina
Trace the development and growth of Limassol Marina, from concept to becoming a world-class destination.
Architectural Trends in Luxury Villas
Explore the current architectural trends and features seen in luxury villas around the world.
The Mediterranean Coastal Lifestyle
Depict the allure of the Mediterranean coastal lifestyle and how it's embodied at Limassol Marina.
The Impact of Marinas on Property Value
Investigate how the presence of a prestigious marina like Limassol Marina can influence property values in the surrounding area.
Cultural Events at Limassol Marina
Highlight the cultural events and festivals hosted at the marina's square, contributing to the vibrant atmosphere.
Limassol Marina as a Nautical Hub
Discuss how Limassol Marina serves as a nautical hub for yachting enthusiasts and industry professionals.
Seamless Living and Yachting
Emphasize the convenience of living in close proximity to your yacht and the seamless integration of yacht lifestyle with residential living at Limassol Marina.
Mediterranean Beach Lifestyle
Explore the appeal of Mediterranean beach living and how it's encapsulated by Limassol Marina.
The Rise of Luxury Marinas
Examine the growing trend of luxury marinas worldwide and their impact on coastal real estate markets.
More details
Specifications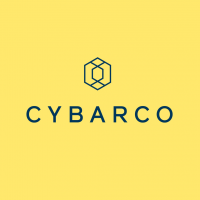 Developer:
Cybarco Development LTD
Since 1945
---
Other properties from the developer Cybarco Development LTD:
---
Looking to list your properties with us? Simply say 'hello' to start!