Description
Experience Luxury Living on the Mediterranean Coast at Castle Residences
Castle Residences, the epitome of luxury living on the sea, is the final residential phase of the renowned Marina development, nestled in the vibrant coastal city of Limassol. These exquisite apartments offer uninterrupted views of the glistening Mediterranean waters and are just steps away from the inviting sandy beach.
Choose from a selection of two, three, or four-bedroom apartments and duplexes, all thoughtfully designed to capture the breathtaking vistas of the Marina and Limassol city. Each residence is strategically located on the water's edge, providing easy access to the development's upscale dining, shopping, and leisure facilities.
The generously spacious apartments come with covered terraces, uncovered verandas, or sun-decks, allowing residents to bask in the natural beauty of the surroundings. Additionally, Castle Residences residents can indulge in communal swimming pools, private parking, and convenient storage space.
Limassol Marina: A Mediterranean Oasis
Limassol Marina, a thrilling new destination in the Mediterranean, boasts the distinction of being the first superyacht marina in Cyprus. Recently awarded the prestigious 5 Gold Anchor Platinum Award, it stands among the top marinas globally. Beyond the luxurious residences, this fully integrated development features a Blue Flag marina catering to yachts of up to 110 meters, creating a haven for yacht enthusiasts.
This remarkable development was meticulously designed by a team of world-renowned architects and engineers. The seamless blend of elegant residences, the full-service marina, and a diverse array of top-tier restaurants and shops forms a lifestyle that truly embraces the essence of 'living on the sea.'
Superyacht Marina Experience
Limassol Marina stands proudly as an official Port of Entry into the EU, with 650 berths accommodating yachts of up to 110 meters. With a commitment to excellence in services and facilities, it has solidified its reputation as a premier yachting destination in the Mediterranean. A team of dedicated professionals is available round the clock to assist with berthing needs and provide technical support. Moreover, the development provides concierge services, reputable yacht brokers and agents, a fully stocked chandlery, and a boatyard for light repairs and maintenance.
A World of Leisure and Entertainment
Limassol Marina offers a delectable waterfront dining experience, with an array of local and international cuisine choices. The assortment of restaurants, cafes, wine and cigar lounges, and beach bars ensures that residents and visitors can savor unforgettable culinary delights. For those seeking retail therapy, the stylish shops and designer boutiques, along with convenient stores, cater to various shopping needs.
Stay in peak physical shape with access to a world-class gym and spa, complete with its outdoor pool, perfect for relaxation. The development also houses a listed cultural center, while the marina square hosts vibrant annual events, ensuring entertainment throughout the seasons.
Snapshot of Castle Residences and Limassol Marina:


A-rated energy performance certificate showcases the commitment to sustainability.


An impressive 90% of luxury apartments and villas have already been sold, reflecting the high demand for this exclusive living.


The development comprises 285 residential properties, providing a vibrant and thriving community.


Nine ready-to-move-in villas with berths are available for those seeking the perfect blend of luxury and nautical convenience.


The final apartments surrounded by water are scheduled for delivery in 2021, offering an opportunity to be part of this prestigious community.


Limassol Marina boasts 650 berths, catering to yachts up to 110 meters, ensuring an exceptional yachting experience.


A 100-ton travel lift is available for seamless yacht maintenance and services.


With the city center just two minutes away, residents can enjoy easy access to all that Limassol has to offer.


Indulge in the pinnacle of luxury living on the Mediterranean coast at Castle Residences. Immerse yourself in the beauty of the sea and embrace a lifestyle shaped by the extraordinary Limassol Marina. Don't miss this unparalleled opportunity to own a piece of paradise where water, luxury, and convenience come together in perfect harmony.
Research and Search Ideas:


Compare Castle Residences with other luxury apartment complexes in Limassol, Cyprus, highlighting its unique features and advantages.


Research the economic impact and growth potential of the Limassol Marina development in the Mediterranean region.


Investigate the real estate market trends in Limassol and the demand for luxury apartments and waterfront properties.


Explore the architectural and design aspects of Castle Residences, including the use of sustainable and eco-friendly materials.


Analyze the lifestyle benefits of living in a waterfront property like Castle Residences, with access to marina facilities and nearby cultural and entertainment venues.


Study the environmental measures taken by Limassol Marina to preserve and protect the marine ecosystem.


Conduct interviews with current residents of Castle Residences to gather firsthand experiences and feedback on their living experience.


Examine the marketing strategies employed by the developers to promote Castle Residences and attract potential buyers.


Research the history and significance of Limassol as a major port city and how the Marina development has contributed to its growth and transformation.


Investigate the role of Limassol Marina as a hub for superyacht tourism and its impact on the local economy and tourism industry.


Analyze the economic and social benefits of Blue Flag marinas and their significance in attracting high-end clientele to the area.


Compare the amenities and facilities offered by Limassol Marina with other major marinas in the Mediterranean region.


Study the demographic profile of buyers interested in luxury properties at Limassol Marina and their preferences and requirements.


Research the potential for property investment at Limassol Marina and its projected return on investment.


Analyze the impact of Limassol Marina on the local job market and employment opportunities in the hospitality and leisure sectors.


More details
Specifications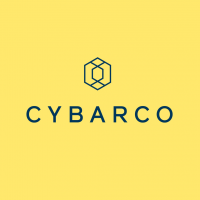 Developer:
Cybarco Development LTD
Since 1945
---
Other properties from the developer Cybarco Development LTD:
---
Looking to list your properties with us? Simply say 'hello' to start!