Description
Discover Trilogy - The Ultimate Waterfront Living Experience
Welcome to Trilogy, where high living meets the shimmering shores of Limassol. Nestled in the heart of the city's affluent waterfront, Trilogy boasts three landmark beachfront buildings encircling a vibrant inner plaza. This impressive mixed-use sky-rise development stands as the largest of its kind in the Mediterranean region, offering a one-of-a-kind lifestyle that embraces luxury, work, and leisure against the backdrop of the stunning Cyprus sunsets.
Experience and Destination in One
Beyond being a destination, Trilogy is an extraordinary experience that brings people together to celebrate the finest aspects of life on our sun-kissed shores. The vision of this masterpiece was brought to life by a world-class collaboration of architects, designers, and developers, making it a symbol of elegance and sophistication. Embrace this unparalleled opportunity to be part of Limassol's evolving narrative and begin an exciting new chapter of your life.
Your Private Oasis Awaits
Within each building, residents enjoy their own private retreats, complete with first-class leisure facilities. However, Trilogy's true gem lies in the Oasis - an exclusive sanctuary accessible only to its fortunate residents. Here, you can bask in the embrace of the clear blue skies while indulging in tailor-made services and exquisite outdoor amenities. Take a dip in the inviting swimming pools, relax at the poolside bar, or watch your children play gleefully in dedicated play areas and gardens. This idyllic resort-like experience is just moments away from the city's captivating seafront promenade.
The Lively Public Plaza
Step into the bustling Public Plaza, stretching from the development's entrance to the center of the two front towers. This vibrant hub comes alive from dawn to dusk and beyond, with a delightful array of restaurants, bars, and shops. It's a place where residents and visitors alike can relish in the spirit of togetherness, catching up with family, friends, or colleagues over morning coffee, light lunches, early evening wine, and a diverse range of cuisines.
Trilogy in Numbers


A commendable energy performance certificate ensures eco-friendly living.


With a project investment of €350 million, Trilogy exemplifies unparalleled opulence.


268 seaview apartments offer breathtaking vistas of the Mediterranean.


52 state-of-the-art offices provide the perfect spaces for dynamic businesses.


The private oasis spans an impressive 7,500m², promising an unparalleled retreat.


The lively public plaza covers 6,850m², offering a thriving community space.


The impressive property sales and reservations mark Trilogy as a highly sought-after investment.


Embrace the Trilogy Lifestyle
In conclusion, Trilogy beckons those who seek the extraordinary - a blend of luxury, sophistication, and community living in one of Limassol's most prized locations. Whether you're looking for a place to call home or an exclusive setting for your business, Trilogy offers an unrivaled experience. Live well, work with passion, and savor every moment as the Cyprus sun paints the horizon beyond the sea. Choose Trilogy - where the art of living is redefined.
Research Ideas:


Comparative Analysis: Conduct a comparative study of Trilogy with other luxury waterfront developments in the Mediterranean region. Compare factors like amenities, location, prices, and popularity.


Real Estate Trends: Research the current real estate trends in Limassol and the Mediterranean region. Analyze the demand for luxury apartments and office spaces in beachfront locations.


Sustainable Development: Investigate Trilogy's eco-friendly features and its contribution to sustainable development. Explore the use of renewable energy, green building materials, and eco-conscious initiatives.


Architectural Excellence: Delve into the architectural design and unique features of Trilogy. Highlight the collaborative effort of renowned architects and their design principles.


Community Living: Examine the concept of community living and how Trilogy fosters a sense of togetherness among its residents. Look into events, communal spaces, and activities that encourage social interaction.


Economic Impact: Assess the economic impact of Trilogy on the local economy. Explore the job opportunities created during construction and ongoing operation.


Lifestyle Benefits: Research the lifestyle benefits of living in Trilogy. Investigate the availability of leisure facilities, nearby amenities, and cultural attractions in Limassol.


Investor Perspectives: Explore why Trilogy is considered a sought-after investment. Analyze factors such as rental potential, ROI, and property appreciation prospects.


Market Analysis: Conduct a market analysis of the real estate sector in Limassol. Determine the factors influencing property prices and market trends.


Customer Reviews: Gather and analyze customer reviews and feedback from Trilogy's residents and businesses. Understand their experiences and satisfaction levels.


Search Ideas:


"Luxury waterfront developments in the Mediterranean"


"Limassol real estate trends"


"Sustainable development in Trilogy"


"Trilogy architecture and design"


"Community living benefits in Trilogy"


"Economic impact of Trilogy development"


"Lifestyle in Limassol waterfront properties"


"Investment opportunities in Trilogy"


"Limassol real estate market analysis"


"Trilogy customer reviews and experiences"


More details
Specifications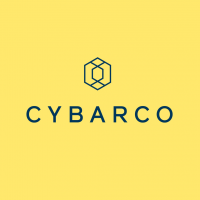 Developer:
Cybarco Development LTD
Since 1945
---
Other properties from the developer Cybarco Development LTD:
---
Looking to list your properties with us? Simply say 'hello' to start!