Description
Lake View Residence - Your Oasis of Elegance and Comfort in Limassol
Welcome to Lake View Residence, a prestigious collection of forty thoughtfully designed apartments and luxurious penthouses in Limassol, Cyprus. Discover a place where elegance seamlessly blends with comfort, offering spacious layouts and top-notch amenities for a truly elevated living experience.
Exquisite Living Spaces
At Lake View Residence, we take pride in crafting living spaces that exude sophistication and comfort. Our apartments come in one, two, and three-bedroom configurations, catering to various lifestyles and preferences. Each unit is meticulously designed to maximize space utilization while ensuring a harmonious flow throughout.
Unmatched Comfort
Your comfort is our priority, and every aspect of Lake View Residence reflects this commitment. The living areas are designed to be warm and welcoming, perfect for relaxing with your loved ones or hosting guests. Our attention to detail extends to the bathrooms, where you'll find exquisite sanitary ware that adds a touch of luxury to your daily routines.
Breathtaking Panoramic Views
Perched in a beautiful suburban area of Limassol, Lake View Residence offers captivating panoramic views of the sparkling sea. Imagine waking up to the gentle sound of waves and witnessing breathtaking sunsets from the comfort of your own home. Our location allows you to embrace the tranquility of nature while staying well-connected to the vibrant city life.
Convenience Redefined
Lake View Residence boasts a prime location near The Heritage, one of the best private schools in Limassol, making it an ideal choice for families seeking the finest education for their children. Additionally, the project is just a short drive away from the bustling city center, granting you easy access to an array of entertainment, dining, and shopping options.
Amenities to Enrich Your Lifestyle
Our commitment to providing a fulfilling lifestyle experience extends beyond the apartments' interiors. Lake View Residence features a range of top-notch amenities to cater to your every need. Take a refreshing dip in the swimming pool, enjoy a rejuvenating session at the spa, or stay active at our fully-equipped fitness center. We've thoughtfully curated amenities to enhance your well-being and make every day extraordinary.
Invest in Your Future
Whether you're looking for a serene retreat or a lucrative investment opportunity, Lake View Residence offers the best of both worlds. The demand for prime real estate in Limassol is ever-growing, making this project an attractive option for investors seeking profitable returns. With its strategic location and exceptional design, Lake View Residence is set to become a landmark address in Limassol's property market.
Experience Lake View Residence
We invite you to explore Lake View Residence and discover the epitome of refined living in Limassol. Our experienced team is ready to assist you with any inquiries and guide you through the home-buying process. Don't miss this chance to secure your piece of paradise with Lake View Residence.
Research and Search Ideas for Lake View Residence:


Local Real Estate Market Trends in Limassol: Explore current property prices, demand for apartments and penthouses, and overall market performance in Limassol, Cyprus.


Competitor Analysis: Research other real estate projects and developers in the area to understand their offerings and pricing. Identify ways to differentiate Lake View Residence.


Customer Demographics: Investigate target customer demographics to tailor marketing efforts and amenities to their preferences.


Schools and Education: Explore the educational landscape in Limassol and highlight the benefits of living near reputable schools like The Heritage.


Limassol Suburban Living: Showcase the tranquility, green spaces, and family-friendly atmosphere offered by Lake View Residence's suburban location.


Luxury Living Amenities: Highlight upscale amenities such as the spa, fitness center, swimming pool, and other features that appeal to high-end buyers.


Investment Opportunities: Analyze potential return on investment for buyers and investors considering Lake View Residence. Look into property appreciation rates and growth forecasts.


Architectural Design and Sustainability: Explore the project's architectural design and eco-friendly features, aligning with sustainable living practices.


Limassol City Center Attractions: Provide information on popular city center attractions, dining options, and entertainment venues for residents' convenience.


Customer Testimonials and Reviews: Showcase positive customer feedback and testimonials to enhance credibility and build trust among potential buyers.


Social Media Presence: Leverage social media platforms to expand Lake View Residence's reach and interact with potential customers.


Partnerships and Collaborations: Research potential partnerships with local businesses, influencers, or organizations to promote Lake View Residence.


SEO Competitor Analysis: Identify keywords and phrases targeted by competitors for SEO optimization of Lake View Residence's online presence.


Customer Surveys and Feedback: Conduct surveys to understand customer experiences and preferences for continuous improvement.


More details
Specifications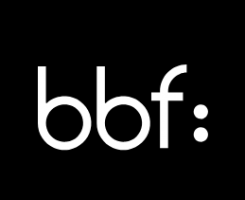 Developer:
BBF Sales Group
Since 2007
---
Other properties from the developer BBF Sales Group:
---
Looking to list your properties with us? Simply say 'hello' to start!