Description
Discover Panorama Villas: Luxury Island Living with Breathtaking Views
Welcome to Panorama Villas, an exclusive luxury complex featuring stunning 3 & 4 bedroom villas nestled in a privileged hillside location in Germasogeia, Limassol. With sweeping vistas of the entire cityscape and the azure blue Mediterranean waters, these villas embody the latest trends in luxury island living, blending contemporary architecture, stylish elegance, and practical functionality. If you're seeking a serene home in a quiet, residential area with easy access to city life, Panorama Villas is the perfect choice.
The Ideal Location
Panorama Villas are perched atop a picturesque hill, offering residents a sense of tranquility and breathtaking views. Despite the peaceful surroundings, the complex provides convenient access to the highway and city center, ensuring a seamless connection to the vibrant heartbeat of Limassol. Moreover, you'll find a wealth of amenities within walking distance, including the renowned Foley's International School, making these spacious modern residences an excellent choice for families.
Limassol: A Mediterranean Paradise
As the second largest city in Cyprus, Limassol boasts a premium Mediterranean lifestyle. From its inviting long coastline to the verdant backdrop of the Troodos Mountains adorned with charming villages, the city offers a diverse and multicultural landscape. The central business hub buzzes with activity, while the seafront road hosts a vibrant cosmopolitan atmosphere. At Panorama Villas, you can experience the best of both worlds – a peaceful retreat and easy access to the dynamic city life of Limassol.
Prime Location, Easy Access
The 12 Panorama Villas are located in one of Limassol's most sought-after residential areas, renowned for its exquisite city and sea views. The neighborhood is conveniently close to the city's prestigious private schools and a short drive from the renowned azure coastline. Living here allows you to explore Limassol freely, indulging in the lively Germasogeia tourist area with its five-star hotels and gourmet restaurants, or enjoying the diverse offerings of the city center, such as restaurants, cafés, shops, and a plethora of amenities, including schools, healthcare facilities, financial institutions, and businesses. Limassol's two superyacht marinas are also just a stone's throw away.
Technical Specifications
Panorama Villas are designed to provide ultimate comfort and luxury. The residences boast thermally insulated walls and roofs, ensuring energy efficiency and a pleasant living environment. The external finishes combine aluminum wood features, stone, and paint, providing a modern and stylish facade. Inside, you'll find high-quality Italian or Spanish tiles in most areas, laminate parquet in bedrooms, and decking around the pool area.
Functional Elegance: Interiors
The interior design of the villas reflects a perfect blend of elegance and functionality. High ceilings lend an airy and spacious feel, while the use of high-quality materials is evident in the Italian kitchens with Blum soft-close runners for drawers and hinges for doors, as well as synthetic granite worktops. Italian lacquered internal doors with magnetic locks and hidden hinges add a touch of sophistication.
Modern Comfort: Technology
Panorama Villas are equipped with modern technology, featuring TV, voice, and data (internet) points in all rooms and bedrooms. Structural cabling for data and voice is incorporated with cat6 cable, ensuring seamless connectivity. Additionally, the provision for solar panels offers an eco-friendly energy alternative.
Experience Panorama Villas
Immerse yourself in the luxury and splendor of Panorama Villas. With breathtaking views, a perfect blend of elegance and functionality, and a prime location in Limassol, these villas offer an unparalleled opportunity to experience the very best of luxury island living. Whether you seek a tranquil family home or proximity to the city's vibrant life, Panorama Villas has it all. Discover your dream home today and embrace the Mediterranean lifestyle at its finest.
Research and Search Ideas for Panorama Villas
1. Compare Panorama Villas: Analyze how it stands out among other luxury complexes in Limassol.
2. Real Estate Market Trends: Explore luxury property demand in Limassol.
3. Amenities & Facilities: Discover nearby conveniences accessible to Panorama Villas.
4. Foley's International School: Research reviews and reputation of the nearby school.
5. Resident Testimonials: Seek feedback from current Panorama Villas residents.
6. Limassol as a Tourist Destination: Study the city's growth and development.
7. Environmental Sustainability: Examine eco-friendly features like solar panels.
8. Entertainment & Recreation: Explore local entertainment and recreational options.
9. Legal Considerations: Research regulations for foreign buyers in Limassol.
10. Value Comparison: Compare pricing with other luxury developments.
11. Architecture & Design: Investigate the firm behind Panorama Villas.
12. Transportation Options: Look into nearby public transport and highway access.
13. Gastronomic Scene: Explore the diverse culinary offerings in Limassol.
14. Economic Outlook: Research Limassol's real estate investment potential.
15. Cultural Events & Festivals: Discover local cultural celebrations.
16. Awards & Recognitions: Check for accolades received by Panorama Villas.
17. Resident Demographics: Explore the target audience attracted to the complex.
18. Safety & Security: Investigate security measures at Panorama Villas.
19. Developer's Track Record: Research the developers' past successful projects.
20. Financing Options: Explore available mortgage rates for potential buyers.
More details
Specifications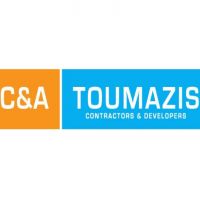 Developer:
C&A Toumazis Co Ltd
Since 1988
---
Other properties from the developer C&A Toumazis Co Ltd:
---
Looking to list your properties with us? Simply say 'hello' to start!