Description
A Residential Complex of Unmatched Luxury
Discover our exquisite residential complex, where luxury and elegance redefine your expectations. Every apartment and penthouse has been meticulously designed, ensuring a life of opulence and sophistication. The stunning evening lights of Limassol and the breathtaking skyline surround the location, creating the ambiance of a Mediterranean resort. Find unforgettable memories, relaxation, and solitude in this ideal place. With the sparkling Mediterranean Sea just steps away, enjoy the most captivating Limassol lifestyle.
Luxury Features and Amenities
Our 5-storey building boasts 24 meticulously crafted apartments and 4 lavish penthouses, each with private rooftops and swimming pools. The rooftop terraces offer a tranquil atmosphere, complementing the unique design. Energize your body, mind, and soul at the fully equipped gym and sauna, providing a great start to the day or a release of accumulated stress. Immerse yourself in the cozy communal pool's peaceful environment and embrace a real luxurious urban lifestyle with positive energy.
A Haven of Comfort and Delight
Reside within our complex and discover it is more than just a place to live. It is a haven of comfort and delight. With the sparkling Mediterranean Sea just steps away, enjoy leisurely strolls along sandy shores. Experience the vibrant culture and entertainment options the city offers. Our combination of meticulous craftsmanship, prime location, and luxurious amenities elevates this residential complex to a class of its own. Every day here brings a sense of fulfillment and contentment, surrounded by beauty, comfort, and sophistication.
Embrace the Limassol Lifestyle
Step into a world of true urban luxury, where positive energy flows through every corner of our complex. Our commitment to providing a luxurious urban lifestyle is evident in every aspect of the residence. Become part of our prestigious community and indulge in life's finest pleasures. This is more than just a home; it's a reflection of your aspirations and achievements.
Refined Living Awaits
Embark on a journey of refined living at our luxurious residential complex. Discover a world of elegance, tranquility, and harmony where you can embrace the Limassol lifestyle at its finest. Welcome home to a place that truly embodies the art of fine living.
Research and Search Ideas



Local Market Analysis: Conduct research on the current Cyprus real estate market, focusing on the luxury property segment in Limassol. Explore trends in property prices, demand, and the preferences of potential buyers.




Competitor Analysis: Identify key competitors in the Cyprus luxury property market. Analyze their offerings, pricing strategies, marketing approaches, and customer reviews to understand their strengths and weaknesses.




Buyer Persona: Create buyer personas to understand the target audience for the luxury residence. Consider factors such as demographics, lifestyle preferences, and buying motivations to tailor marketing efforts effectively.




Lifestyle Content: Develop content that showcases the Limassol lifestyle and its unique attractions, such as nearby beaches, cultural landmarks, entertainment venues, and fine dining options.




Visual Content Strategy: Invest in high-quality images and videos that highlight the meticulously designed apartments, penthouses, rooftop terraces, swimming pools, gym, and sauna. Visual content can significantly impact potential buyers' interest and engagement.




Local SEO: Optimize the website and content for local SEO by including location-specific keywords, such as "Limassol luxury residence" or "Cyprus real estate," to target potential buyers searching for properties in the area.




Social Media Marketing: Utilize social media platforms to showcase the luxury residence, engage with the audience, and share lifestyle-related content. Platforms like Instagram and Facebook can be particularly effective for showcasing visually appealing properties.




Email Marketing Campaigns: Develop personalized email marketing campaigns targeting potential buyers, showcasing the unique features of the luxury residence, and offering virtual tours or exclusive previews.




Partnerships and Influencers: Collaborate with local influencers or real estate agents to expand the property's reach and promote its luxury lifestyle. Partnering with key influencers can help build credibility and attract a broader audience.




Virtual Tours and 360-degree Views: Implement virtual tours and 360-degree views of the apartments and penthouses to offer potential buyers an immersive experience of the luxury residence, even if they are located remotely.




Testimonials and Reviews: Collect testimonials and reviews from satisfied buyers who have experienced the luxury living at the residence. Positive reviews can reinforce trust and credibility among potential buyers.




Content Localization: Consider translating content into different languages to cater to international buyers interested in investing in Cyprus luxury properties.



More details
Specifications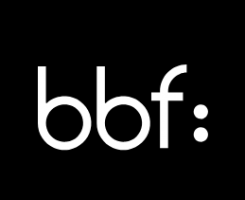 Developer:
BBF Sales Group
Since 2007
---
Other properties from the developer BBF Sales Group:
---
Looking to list your properties with us? Simply say 'hello' to start!