Description
Introducing YOO LIMASSOL INSPIRED BY STARCK: The Premier Philippe Starck Branded Residential Project in Cyprus
Experience the unparalleled brilliance of Philippe Starck, the renowned French designer, with YOO LIMASSOL INSPIRED BY STARCK. As his first branded residential venture in Cyprus, this project marks a groundbreaking achievement in the world of design.
Regarded as one of the most influential and daring figures in global design, Philippe Starck continues to push boundaries and captivate audiences worldwide. With an extensive portfolio that transcends traditional boundaries, Starck's creative genius extends beyond everyday objects and interiors. From fashion to innovative gadgets, Olympic medals to universally adored furniture, and even iconic yachts, he has left an indelible mark on the world through his distinctive and functional designs. With his expertise in both residential and commercial properties, Philippe Starck has designed awe-inspiring structures across the globe.
In 2006, Starck made his grand entrance into Russia with the extravagant luxury restaurant, Bon, located in the heart of the capital. Following this success, he ventured into residential design with the remarkable "Breathing" complex. Now, after an impressive 13 years, Starck presents his latest masterpiece, YOO LIMASSOL, under the moniker "Yoo inspired by Starck."
Conveniently situated in Limassol, YOO LIMASSOL INSPIRED BY STARCK offers proximity to a range of local attractions:


Uptown Family Restaurants - Only 3 kilometers away, indulge in delectable dining experiences with your loved ones.


MeridianbetCY Gym - Located a mere 3.2 kilometers away, maintain your fitness routine and achieve your wellness goals.


Ithaki Beach Bar - Just 3.5 kilometers away, unwind and enjoy the sun, sand, and sea at this inviting beachfront establishment.


Cyprus Paintball - Thrill-seekers will find excitement just 2.7 kilometers away at Cyprus Paintball, providing an adrenaline-fueled adventure.


Monte Caputo Concert Hall - A short distance of 1.7 kilometers separates you from the captivating performances at Monte Caputo, perfect for experiencing the vibrant local arts scene.


YOO LIMASSOL INSPIRED BY STARCK sets a new standard for luxury living, blending avant-garde design with world-class amenities. Immerse yourself in a space that epitomizes sophistication, elegance, and functionality, all meticulously crafted under the expert guidance of Philippe Starck. The development promises a transformative living experience that exceeds expectations.
With its prime location and close proximity to vibrant attractions, YOO LIMASSOL INSPIRED BY STARCK offers residents a lifestyle like no other. Whether you seek exceptional gastronomic delights, thrilling recreational activities, or cultural enrichment, this residential haven provides an unparalleled experience.
Embrace the essence of Starck's visionary brilliance and secure your place at YOO LIMASSOL INSPIRED BY STARCK today. Discover a new world of elevated living, where art, design, and luxury converge seamlessly.
Research and Search Ideas:


Explore Philippe Starck's portfolio: Research and delve into Philippe Starck's extensive body of work, including his designs for everyday items, interiors, fashion, gadgets, furniture, yachts, and more.


Discover other residential projects by Philippe Starck: Look into other residential projects around the world where Philippe Starck has made his mark and find out more about their unique designs and features.


Learn about the design philosophy of Philippe Starck: Dive deeper into Philippe Starck's design philosophy, his inspirations, and his approach to creating functional and visually stunning spaces.


Explore luxury living in Limassol: Conduct research on the luxurious living experience in Limassol, Cyprus, including other high-end residential projects, amenities, and attractions in the area.


Investigate the concept of branded residential projects: Explore the concept of branded residential projects and how they combine the expertise of renowned designers like Philippe Starck with real estate development.


Find information about Limassol attractions: Look for more details about the Uptown Family Restaurants, MeridianbetCY Gym, Ithaki Beach Bar, Cyprus Paintball, and Monte Caputo Concert Hall mentioned in the text. Discover other popular attractions in Limassol and their proximity to YOO LIMASSOL INSPIRED BY STARCK.


Search for reviews and testimonials: Seek out reviews and testimonials from residents or visitors who have experienced living or staying in properties designed by Philippe Starck or have visited YOO LIMASSOL INSPIRED BY STARCK. Gather insights about their experiences and impressions.


Explore the concept of avant-garde design: Research avant-garde design and its significance in the world of architecture and interior design. Learn about other notable examples and how it pushes the boundaries of traditional design norms.


Look for news and updates: Stay up to date with the latest news, updates, and announcements related to YOO LIMASSOL INSPIRED BY STARCK, including any new features, amenities, or events associated with the project.


Investigate the intersection of art, design, and luxury: Explore the relationship between art, design, and luxury living, and how YOO LIMASSOL INSPIRED BY STARCK aims to create a seamless fusion of these elements. Look for other notable examples or trends in the industry.


More details
Specifications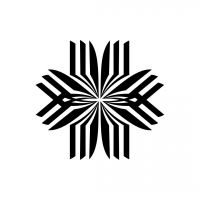 Developer:
Property Gallery Developers
Since 2002
---
Other properties from the developer Property Gallery Developers:
---
Looking to list your properties with us? Simply say 'hello' to start!