Description
Rosa dei Venti: Luxurious Apartments in Limassol's Prime Tourist Area
Experience the vibrant Mediterranean lifestyle at Rosa dei Venti, ideally situated in the heart of Limassol's bustling tourist area. This prestigious development offers the perfect blend of convenience, with proximity to the finest shops, upscale restaurants, and a lively atmosphere.
Luxurious Living at Rosa dei Venti
Comprising three blocks, Rosa dei Venti boasts a collection of 14 spacious and lavish apartments in each block, along with two exquisite penthouses featuring private pools. The amenities provided at Rosa dei Venti go beyond mere additions, as they are meticulously designed spaces that enhance the creation of a unique and extraordinary lifestyle.
Every detail of Rosa dei Venti has been thoughtfully considered to encapsulate the essence of Mediterranean living, combining comfort and style seamlessly. With its breathtaking panoramic sea views and an unparalleled location, this remarkable development exemplifies the epitome of resort-style living.
Elegance and Functionality
Each meticulously crafted apartment and penthouse at Rosa dei Venti showcases thoughtful design, maximizing efficiency and functionality. With unwavering creativity and dedication, these homes have been carefully curated to provide an exceptional living experience.
Whether you desire a tranquil retreat or a sophisticated space for entertaining guests, Rosa dei Venti offers the perfect balance of comfort and luxury. The well-appointed interiors exude an ambiance that complements the coastal surroundings, creating an unparalleled living environment.
Discover the Best of Limassol
Located in one of Limassol's most sought-after areas, Rosa dei Venti offers residents and investors an opportunity to immerse themselves in the best that this stunning city has to offer. With endless panoramic sea views and an abundance of recreational activities nearby, this development presents an enviable lifestyle.
Contact Us for an Exclusive Viewing
If you're ready to experience the epitome of luxury living in Limassol, don't hesitate to contact our experienced team at Rosa dei Venti. We are here to assist you in scheduling an exclusive viewing of our luxurious apartments and penthouses. Let us help you find your perfect home in this remarkable development.
Research and Search Ideas for Your Cyprus Property Marketplace
Enhance your website's visibility and provide valuable resources with these research and search ideas:
1. Competitive Analysis
Conduct research on other real estate websites and property marketplaces in Cyprus to analyze their strategies, keywords, and content. Identify unique selling points for your content.
2. Local Market Insights
Research the local real estate market in Cyprus, focusing on property trends, popular areas, pricing, investment opportunities, and regulations. Incorporate valuable insights into your content.
3. Neighborhood Profiles
Create dedicated sections with detailed information about popular neighborhoods in Cyprus, including amenities, attractions, transportation options, and unique selling points.
4. Property Listings
Develop a comprehensive database of property listings categorized by type and location. Optimize each listing with keywords, high-quality images, detailed descriptions, and contact information.
5. Buying Guides
Create informative guides on buying real estate in Cyprus, covering legal considerations, financing options, taxes, and negotiation tips.
6. Blog Content
Maintain an active blog with articles on property investment strategies, interior design tips, market trends, and local events. Attract a wider audience and improve search visibility.
7. User-Generated Content
Encourage customers to share testimonials, reviews, or success stories about their experiences with your real estate services. Add credibility and trustworthiness to your website.
8. Social Media Presence
Establish a strong presence on relevant social media platforms. Share valuable content, property listings, market updates, and engage with your audience.
More details
Specifications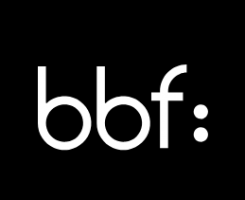 Developer:
BBF Sales Group
Since 2007
---
Other properties from the developer BBF Sales Group:
---
Looking to list your properties with us? Simply say 'hello' to start!