Description
Welcome to our Exclusive Residential Development
Discover the epitome of luxury living in the prestigious suburb of Limassol. Enjoy breathtaking panoramic sea views and proximity to renowned 5-star hotels such as Amathus and Four Seasons.
Modern Design and High-Quality Finishes
Indulge in the elegance of modern design and high-quality finishes throughout these exceptional properties. The meticulous attention to detail ensures a sophisticated and refined living experience.
Smart Home System
Control various aspects of your home effortlessly with our state-of-the-art smart home system, adding convenience and luxury to your daily life.
Infinity Pool with Mosaic Tiles
Immerse yourself in luxury with our infinity pools, featuring exquisite mosaic tiles. Experience the seamless blend of indoor and outdoor living as you take in the breathtaking surroundings.
Highest Quality Finishing Materials
Every detail is carefully crafted using the highest quality finishing materials, ensuring a sophisticated and refined living environment.
Elevator
Enjoy convenient access to each floor with an elevator, providing ease and comfort for you and your family.
Energy Efficiency and Premium Features


Energy efficiency class: A


Parquet board in the bedrooms


Marble floors in the kitchen, living room, toilets, and bathrooms


Security entry doors


Underfloor heating and VRV central air conditioning


High-quality sanitary ware from well-known European brands


Thermal aluminum window frames with double glazing


Pools with overflow, mosaic, and jacuzzi


Experience Unparalleled Luxury
Indulge in a lifestyle of unparalleled luxury and sophistication. Discover your dream home today and elevate your living experience to new heights.
Prestigious Suburbs in Cyprus
Explore the prestigious suburbs of Cyprus known for their high-end real estate and desirable living environments. Discover luxury properties in these sought-after locations.
Luxury Property Market in Limassol
Get insights into the luxury property market in Limassol. Learn about market trends, pricing, and buyer preferences for luxurious living experiences in the city.
Nearby Amenities and Attractions
Discover upscale restaurants, shopping centers, cultural sites, and recreational facilities near the properties. Enjoy a vibrant and convenient lifestyle in the vicinity.
Comparative Analysis of Similar Properties
Compare similar properties in the area, highlighting their unique features, advantages, and differentiating factors. Make informed decisions with valuable insights.
Sustainability and Eco-friendly Features
Emphasize energy-efficient design, renewable energy sources, green spaces, and eco-conscious amenities. Experience an environmentally-friendly lifestyle in these properties.
Investment Potential
Explore the investment potential of properties in Limassol. Learn about rental demand, capital appreciation, and return on investment in the dynamic real estate market.
Testimonials and Success Stories
Hear from satisfied buyers who have experienced living in these properties. Read testimonials and success stories that highlight the positive aspects of their new homes.
Architectural Style and Design Inspiration
Discover the architectural style and design elements of these properties. Get inspired by contemporary, modern, or Mediterranean aesthetics that define these homes.
Local Regulations and Legal Considerations
Understand local regulations and legal procedures when buying or investing in Cyprus real estate. Familiarize yourself with the requirements and process involved.
Virtual Tours and Property Showcases
Take virtual tours and explore high-quality images and videos showcasing the interiors, exteriors, and amenities of these properties. Experience the beauty firsthand.
More details
Specifications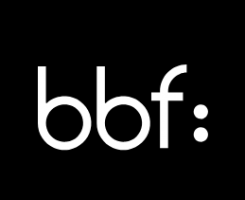 Developer:
BBF Sales Group
Since 2007
---
Other properties from the developer BBF Sales Group:
---
Looking to list your properties with us? Simply say 'hello' to start!