Description
Introducing YOO LIMASSOL BY PHILIPPE STARCK: The Premier Residential Project by Renowned French Designer in Cyprus
YOO LIMASSOL BY PHILIPPE STARCK proudly presents the world's first branded residential development in Cyprus, crafted by the visionary French designer Philippe Starck. This exclusive enclave caters to the discerning elite, offering an impressive collection of 85 distinct and one-of-a-kind apartments.
Embracing two captivating styles, namely CULTURE and NATURE, YOO LIMASSOL BY PHILIPPE STARCK showcases the island's rich cultural heritage and the unparalleled natural beauty of Cyprus. Impeccably designed using premium, sustainable materials, and featuring a sophisticated palette of subdued colors, each apartment is adorned with exquisite furnishings from Starck's latest collections.
Delightfully combining the concepts of nature and culture, the apartments are thoughtfully arranged to create zones that emphasize spaciousness and serenity. Unparalleled vistas of the sparkling sea seamlessly merge with the living spaces, evoking the sensation of being aboard a luxurious yacht on a tranquil voyage.
Prospective residents of this exceptional project have a wide selection of 85 apartments boasting one to five bedrooms, catering to varying needs and preferences.
Complementing the lavish living experience, the opulent Resident Club offers an unparalleled array of 1,500 recreational and entertainment options, ensuring residents' every desire is fulfilled.
Immerse yourself in the golden sandy beach, complete with a delightful bay of water attractions designed for children. Indulge in the pleasures of a private marina, where yachts await to transport you to extraordinary adventures. For the adventurous at heart, a pier hosts an exciting array of water sports activities, ranging from the serene art of paddle surfing (stand up paddleboarding) to thrilling jet ski rides. Spanning over 400 meters, this aquatic playground is a true haven of freedom and excitement.
YOO LIMASSOL BY PHILIPPE STARCK provides an unparalleled living experience for those who cherish their time, value freedom and comfort, appreciate timeless beauty, and seek an uncompromising quality of life. Immerse yourself in a unique world where luxury and tranquility harmoniously coexist, setting new standards for refined living.
Discover YOO LIMASSOL BY PHILIPPE STARCK and unlock a realm of elegance, sophistication, and unparalleled bliss. Secure your place in this exclusive paradise, where timelessness and contemporary design seamlessly intertwine to create an extraordinary living environment.
Research and Search Ideas:


Explore Philippe Starck's other notable design projects.


Research the real estate market in Limassol, Cyprus.


Look for testimonials or reviews from residents of YOO LIMASSOL BY PHILIPPE STARCK.


Discover the amenities and features offered by the Resident Club.


Find information about the construction and architectural design of the project.


Investigate the availability and pricing of the different apartment types.


Search for interviews or articles featuring Philippe Starck discussing the YOO LIMASSOL project.


Find out more about the cultural heritage of Cyprus and how it is reflected in the design of the apartments.


Research the benefits and advantages of living in a branded residential development.


Look for news articles or press releases related to the launch or grand opening of YOO LIMASSOL BY PHILIPPE STARCK.


These research and search ideas will provide you with additional information, insights, and perspectives on YOO LIMASSOL BY PHILIPPE STARCK and related topics.
More details
Specifications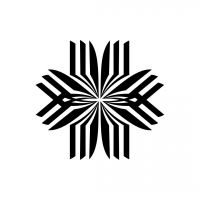 Developer:
Property Gallery Developers
Since 2002
---
Other properties from the developer Property Gallery Developers:
---
Looking to list your properties with us? Simply say 'hello' to start!