Description
Capri House - Modern Apartments and Penthouses with Sea Views in Limassol, Cyprus
Experience the epitome of luxury living at Capri House, a delightful modern complex located in the vibrant city of Limassol, Cyprus. Nestled next to the prestigious St. Raphael Marina, renowned five-star hotels, and the finest restaurants, this project offers an unparalleled lifestyle with breathtaking views of the Mediterranean Sea.
Capri House features an elegant development consisting of just five spacious apartments and two luxurious penthouses. Each unit has been thoughtfully designed to maximize comfort and enjoyment, allowing residents to indulge in the beauty of their surroundings.
With private rooftop pools, residents of Capri House can relax and soak up the stunning panoramic views that stretch across the azure waters of the Mediterranean Sea. The apartments boast modern interiors, premium finishes, and an abundance of natural light, creating a serene and welcoming atmosphere.
As a resident of Capri House, convenience is key. Each apartment includes two designated parking spaces, ensuring hassle-free parking for residents and their guests. Additionally, a storage room and a maid's room are provided to cater to every need.
The complex offers a range of exceptional amenities for residents to enjoy. Dive into the refreshing waters of the communal swimming pool, perfect for a leisurely swim or a relaxing afternoon under the Mediterranean sun. Maintain an active lifestyle at the fully equipped gym, offering state-of-the-art fitness equipment. Unwind and rejuvenate at the sauna, providing a tranquil retreat from the stresses of everyday life.
Why Choose Capri House?


Unrivaled Location: Situated next to St. Raphael Marina, esteemed hotels, and renowned restaurants, Capri House offers a privileged lifestyle with unparalleled convenience.


Breathtaking Views: Enjoy panoramic views of the Mediterranean Sea, creating a picturesque backdrop for everyday living.


Premium Interiors: Each apartment and penthouse is meticulously designed with modern interiors, high-quality finishes, and an abundance of natural light.


Private Rooftop Pools: Indulge in the luxury of your own rooftop pool, providing a private oasis with stunning sea views.


Amenities for Well-being: The communal swimming pool, gym, and sauna offer opportunities for relaxation, fitness, and rejuvenation.


Research and Search Ideas for Capri House and Cyprus Real Estate:
1. Market Trends and Analysis:
Research and provide insights into the current market trends and analysis for luxury apartments and penthouses in Limassol, Cyprus. This can include information on pricing, demand, and growth prospects in the area.
2. Comparison with Competitors:
Conduct a comparative analysis of other similar luxury developments in Limassol, Cyprus, highlighting the unique features and advantages of Capri House. This can help potential buyers understand how Capri House stands out in the market.
3. Neighborhood and Surrounding Amenities:
Explore and provide information about the neighborhood surrounding Capri House. Highlight nearby amenities such as schools, shopping centers, healthcare facilities, and recreational areas to attract potential buyers interested in a convenient and well-connected location.
4. Lifestyle and Attractions:
Showcase the vibrant lifestyle and attractions in Limassol, Cyprus, that potential buyers can enjoy when residing at Capri House. This can include information on cultural events, nightlife, dining options, and popular tourist destinations in the area.
5. Investment Potential:
Discuss the investment potential of luxury properties in Limassol, Cyprus, emphasizing factors such as capital appreciation, rental yield, and the favorable legal and tax environment for property investment in Cyprus.
6. Testimonials and Success Stories:
Gather and showcase testimonials or success stories from satisfied residents or investors who have chosen Capri House. This can help build trust and credibility among potential buyers.
7. Interior Design and Features:
Provide detailed information about the interior design, fixtures, and features of the apartments and penthouses at Capri House. Highlight any unique selling points, such as smart home technology, energy efficiency, or premium materials used in the construction.
8. Sustainability and Green Initiatives:
Highlight any sustainable and eco-friendly features incorporated into the design and construction of Capri House. This can include energy-efficient systems, water conservation measures, or green spaces within the complex.
9. Legal and Financial Considerations:
Offer information about the legal and financial aspects of purchasing property in Cyprus, including the process of acquiring residency or citizenship through real estate investment programs if applicable.
10. Future Developments and Expansion:
Discuss any future developments or expansion plans for Capri House or other similar projects in Limassol, Cyprus. This can help potential buyers assess the long-term prospects and growth potential of the area.
More details
Specifications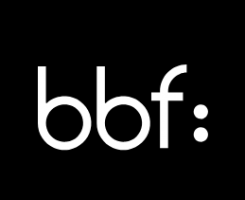 Developer:
BBF Sales Group
Since 2007
---
Other properties from the developer BBF Sales Group:
---
Looking to list your properties with us? Simply say 'hello' to start!