Description
Discover the Luxury of The Signature: A Seaside High-Rise with Breathtaking Sea Views
Welcome to The Signature, an exclusive high-rise property that embodies luxury and sophistication. With its prime location overlooking the mesmerizing Mediterranean waters, this architectural marvel offers a unique blend of retail and office spaces on the ground and mezzanine floors, along with 12 floors dedicated to exquisite residences, including stunning penthouses. Nestled opposite the renowned sandy beach of Dasoudi, The Signature is the perfect choice for those seeking a dreamy seaside setting.
Ideal Location for Business and Island Living
The Signature boasts an enviable location in a vibrant hub, catering to the needs of both businesses and residents. Situated at the heart of the city, it offers unrivaled convenience for enterprises in search of a central position. Moreover, for those longing for the ultimate island lifestyle, The Signature provides a gateway to indulgence. With an array of amenities at your fingertips, residents can fully immerse themselves in the allure of island living.
Key Features that Redefine Luxury Living
The Signature sets a new standard for opulence with its exceptional features and amenities:


Spectacular Unobstructed Sea Views: Wake up to breathtaking panoramic views of the azure blue waters. The Signature offers a mesmerizing sight that will leave you in awe every single day.


Ultra-Modern Design and Specifications: Immerse yourself in the epitome of contemporary living. The Signature showcases a cutting-edge design that harmonizes seamlessly with its surroundings.


Highest Quality Materials and Finishes: Experience the finest craftsmanship and attention to detail. The Signature uses only premium materials, ensuring a luxurious and refined living environment.


Designer Interiors: Step into a world of elegance and sophistication. The Signature's interiors are meticulously crafted by renowned designers, creating a space that exudes style and exclusivity.


Latest Technology and Appliances: Embrace the convenience of modern living. The Signature is equipped with state-of-the-art technology and appliances, making your daily life effortless and efficient.


Swimming Pool and Pool Area: Dive into luxury and relaxation. The Signature offers a stunning swimming pool and pool area, providing the perfect retreat to unwind and soak up the sun.


Playground: Create lasting memories with your loved ones. The Signature features a dedicated playground where children can frolic and enjoy their playtime in a safe and fun environment.


Residents Lounge: Socialize and connect with like-minded individuals. The Signature provides a stylish residents lounge, a perfect space to relax, meet neighbors, and foster a sense of community.


Private Underground Parking: Enjoy the convenience and security of private parking. The Signature offers exclusive underground parking facilities, ensuring your vehicle is protected at all times.


Reception/Lobby: Experience a warm and welcoming atmosphere. The Signature features an elegant reception/lobby area, where attentive staff are ready to assist you with any needs or inquiries.


24-Hour Concierge and Security: Feel safe and cared for around the clock. The Signature provides round-the-clock concierge and security services, ensuring your peace of mind and comfort.


Secure In-House Vault with Safe Deposits: Protect your valuable possessions with utmost security. The Signature offers a secure in-house vault, providing a safe and trusted space for your valuable belongings.


Hotel-Style Services: Enjoy a luxurious lifestyle with hotel-like services. The Signature offers a range of personalized services, elevating your living experience to new heights.


Top Floor Observation Terrace: Immerse yourself in unparalleled vistas. The Signature's top floor observation terrace offers a breathtaking panorama, allowing you to soak in the beauty of the surrounding landscape.


Sky Terraces and Gardens: Commune with nature amidst the cityscape. The Signature provides tranquil sky terraces and gardens, offering a peaceful sanctuary where you can escape the hustle and bustle of daily life.


Experience the Epitome of Luxury at The Signature
The Signature stands as a testament to luxury living, where elegance, comfort, and convenience intertwine. With its prime location, exceptional features, and unrivaled amenities, this high-rise property invites you to immerse yourself in a world of opulence. Indulge in the breathtaking sea views, revel in the contemporary design, and embrace a lifestyle that surpasses all expectations. Discover The Signature and unlock a new realm of luxury living by the azure Mediterranean waters.
Research and Search Ideas:


Luxury high-rise properties with sea views: Explore other luxury high-rise properties that offer breathtaking sea views in various locations.


Seaside living: Research the benefits and lifestyle advantages of living in a seaside location, including access to beaches, water activities, and a relaxed coastal atmosphere.


Real estate market trends: Dive into the current trends and insights in the real estate market, particularly regarding luxury properties and high-rise developments.


Interior design inspiration: Discover renowned designers and their portfolios to gain inspiration for creating elegant and sophisticated interiors similar to those found at The Signature.


Mediterranean destinations: Explore popular Mediterranean destinations known for their beautiful beaches and vibrant coastal living.


Benefits of hotel-style services: Investigate the advantages of incorporating hotel-style services in residential properties and how they enhance the overall living experience.


Home automation and smart technology: Learn more about the latest advancements in home automation and smart technology, and how they can enhance convenience and efficiency in luxury residences.


Safety and security features in high-rise buildings: Explore the various safety and security measures implemented in high-rise buildings to ensure residents' well-being and peace of mind.


Landscape design and rooftop gardens: Research the importance and benefits of incorporating green spaces, such as rooftop gardens and sky terraces, in urban environments.


Lifestyle amenities and communal spaces: Explore the significance of well-designed amenities and communal spaces in high-rise developments, fostering a sense of community and enhancing residents' quality of life.


Real estate investment opportunities: Investigate the potential investment opportunities in luxury high-rise properties and the potential return on investment in desirable locations.


Sustainable and eco-friendly building practices: Learn about sustainable building practices and eco-friendly features that can be implemented in high-rise developments to minimize environmental impact.


More details
Specifications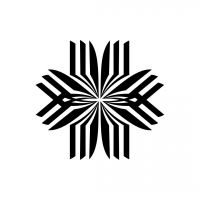 Developer:
Property Gallery Developers
Since 2002
---
Other properties from the developer Property Gallery Developers:
---
Looking to list your properties with us? Simply say 'hello' to start!