Description
Eden Rock: Luxurious Apartments and Penthouses with Impeccable Design and Breathtaking Views
Welcome to Eden Rock
A prestigious residential development offering a truly sophisticated living experience with effortless luxury. Nestled in a prime location, our stylish apartments and penthouses are meticulously designed to captivate your senses and inspire your inner soul. With impeccable architecture and stunning views, Eden Rock embodies the essence of true sophistication.
Impeccable Design and Breathtaking Views
Each apartment at Eden Rock is a unique elegant masterpiece, featuring thoughtfully crafted layouts that exude opulence. The living spaces are adorned with high-quality finishing materials, adding a touch of grandeur to every corner. From the moment you step into your new home, you'll be greeted by an ambiance of refined elegance that perfectly complements your taste.
Amenities and Location
Our masterfully planned residences offer spacious layouts and abundant amenities, providing residents with a hotel-like experience right at their doorstep. Situated just 500 meters away from crystal clear turquoise waters and golden sandy beaches, Eden Rock offers the perfect blend of coastal living and urban convenience. Enjoy the proximity to various amenities, ensuring that everything you need is within reach.
Interior Infrastructure


Semi-solid parquet floors in each room create a warm and inviting ambiance.


The toilets and bathrooms feature exquisite marble floors and walls, adding a touch of luxury to your personal retreats.


High ceilings measuring 3.15 meters elevate the sense of space and openness.


Security and fireproof entrance doors ensure your safety and peace of mind.


Enjoy the comfort of water heated floors, providing a cozy atmosphere throughout your home.


Stay cool during the warmer months with air conditioning systems that maintain a pleasant indoor climate.


Our bathrooms boast high-standard sanitary ware from renowned European brands, offering both functionality and elegance.


Thermal aluminum window frames with double glazing enhance energy efficiency and sound insulation.


The high-standard kitchen cabinets are designed with both style and functionality in mind, providing ample storage space and a contemporary look.


European brand wardrobes with soft closers offer convenience and a touch of luxury.


Door stoppers add a sense of refinement to every room.


At Eden Rock, we believe that luxury is not just a concept but a way of life. Discover the epitome of refined living with our luxurious apartments and penthouses, where impeccable design and breathtaking views merge to create a truly exceptional experience. Come home to Eden Rock and indulge in the finest Cyprus has to offer.
Research and Search Ideas for the Text:
Luxury Real Estate in Cyprus
Explore the world of luxury real estate in Cyprus and discover upscale properties that redefine elegance and opulence.
High-End Apartments in Cyprus
Experience the epitome of sophisticated living with high-end apartments in Cyprus, featuring exquisite design and luxurious amenities.
Prestigious Residential Developments in Cyprus
Discover prestigious residential developments in Cyprus that offer an unparalleled level of luxury and exclusivity.
Elegant Living Spaces in Cyprus
Indulge in elegant living spaces in Cyprus that combine impeccable design, high-quality finishes, and a refined ambiance.
Exclusive Penthouses in Cyprus
Uncover exclusive penthouses in Cyprus with breathtaking views, lavish interiors, and exceptional attention to detail.
Architecture and Design in Cyprus Real Estate
Delve into the world of architecture and design in Cyprus real estate, exploring innovative concepts and timeless aesthetics.
Breathtaking Views in Cyprus Properties
Immerse yourself in Cyprus properties that offer breathtaking views of the Mediterranean Sea, picturesque landscapes, and vibrant cityscapes.
Amenities in Luxury Cyprus Properties
Experience an array of world-class amenities in luxury Cyprus properties, including state-of-the-art facilities, spa-like retreats, and exclusive services.
Coastal Living in Cyprus
Embrace the allure of coastal living in Cyprus, where pristine beaches, azure waters, and a relaxed lifestyle create an idyllic retreat.
Urban Convenience in Cyprus Properties
Discover the perfect blend of urban convenience and luxurious living in Cyprus properties situated within close proximity to amenities, dining, and entertainment options.
Interior Infrastructure in High-End Residences
Explore the interior infrastructure of high-end residences in Cyprus, featuring impressive elements such as grand ceilings, elegant flooring, and exquisite finishes.
High-Quality Finishing Materials in Cyprus Homes
Experience the finest craftsmanship and attention to detail with high-quality finishing materials used in Cyprus homes, creating an atmosphere of refined luxury.
Parquet Flooring in Luxury Apartments
Step onto parquet flooring in luxury apartments in Cyprus, where the warmth and beauty of this timeless flooring choice adds an element of sophistication to your living space.
Marble Features in Cyprus Properties
Discover the elegance and luxury of marble features in Cyprus properties, where this exquisite material elevates the aesthetic appeal of bathrooms, floors, and walls.
High Ceilings in Upscale Residences
Experience the sense of grandeur and spaciousness offered by high ceilings in upscale residences in Cyprus, creating an atmosphere of luxury and openness.
Security Features in Luxurious Homes
Enjoy peace of mind with advanced security features incorporated into luxurious homes in Cyprus, providing residents with a safe and secure living environment.
Water Heated Floors in Cyprus Properties
Indulge in the comfort of water heated floors in Cyprus properties, where this luxurious feature adds a touch of warmth and coziness to your living spaces.
Air Conditioning in Luxury Living Spaces
Stay cool and comfortable year-round with air conditioning systems that are seamlessly integrated into luxury living spaces in Cyprus.
Sanitary Ware from European Brands
Experience the finest sanitary ware from renowned European brands in Cyprus properties, ensuring both functionality and elegant design in your bathrooms.
Thermal Windows in Cyprus Properties
Enjoy energy efficiency and enhanced sound insulation with thermal aluminum window frames and double glazing in Cyprus properties, allowing you to fully appreciate the breathtaking views.
Kitchen Cabinets in Upscale Residences
Discover high-standard kitchen cabinets in upscale residences in Cyprus, providing both style and functionality to create the perfect culinary space.
Wardrobes from European Brands
Experience the luxury and sophistication of wardrobes from European brands in Cyprus properties, offering ample storage space and exquisite design.
More details
Specifications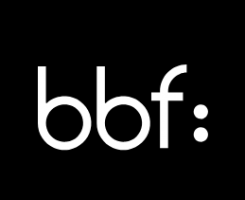 Developer:
BBF Sales Group
Since 2007
---
Other properties from the developer BBF Sales Group:
---
Looking to list your properties with us? Simply say 'hello' to start!