Description
Discover a Prestigious Property Development in Agios Tychonas
Experience an exciting new property development in the highly coveted area of Agios Tychonas. Nestled in this sought-after location, our private gated housing complex offers an exclusive lifestyle with exceptional amenities. With 11 spacious houses, each featuring 3-4 bedrooms and en-suite bathrooms, along with a communal swimming pool and top-notch facilities, this development sets a new standard of luxury living.
Property Facilities Designed for Your Comfort and Convenience
At our development, we prioritize your comfort and convenience. Each house is equipped with state-of-the-art amenities and features, including:


Lighting Automation System: Enjoy effortless control over the lighting in your home, creating the perfect ambiance for any occasion.


Central Heating: Stay cozy and warm throughout the year with the centralized heating system, providing optimal comfort during the cooler months.


Provision for Air Conditioning System with Split Units: Be prepared for Cyprus' warm climate with the provision for air conditioning, ensuring a refreshing and cool atmosphere indoors.


Grade A Energy Efficiency: Our commitment to sustainability is reflected in the energy-efficient design of our properties, minimizing environmental impact and reducing utility costs.


Common Swimming Pool: Dive into luxury with our inviting communal swimming pool, where you can relax, exercise, and socialize with fellow residents.


Agios Tychonas: The Epitome of Luxurious Living in Cyprus
Located in the captivating area of Agios Tychonas, Cyprus, our development offers an idyllic setting for a luxurious and peaceful lifestyle. Embrace the following highlights of this exclusive location:


Stunning Beaches: Experience the splendor of Agios Tychonas' breathtaking beaches, boasting pristine golden sands and crystal-clear waters. Enjoy sunbathing, swimming, and engaging in exciting water sports activities.


Gastronomic Delights: Indulge in a diverse culinary scene with high-end restaurants, cozy cafes, and sophisticated bars. From international flavors to local delicacies, Agios Tychonas caters to every palate.


Nature's Playground: Immerse yourself in the natural beauty of the area by exploring the numerous parks and nature trails. Bask in awe-inspiring views of rolling hills and the sparkling sea while enjoying outdoor activities.


Superior Amenities: Enjoy a convenient lifestyle with a wide range of shopping options, including designer boutiques and local markets. Access excellent healthcare facilities, schools, and community centers, ensuring all your needs are met.


Unparalleled Proximity: With easy access to nearby hotels, restaurants, bars, a marina, archaeological sites, sports facilities, water sports activities, supermarkets, and pharmacies, everything you desire is within reach.


Top-Quality Education: Education is paramount, and Agios Tychonas offers prestigious schools such as Foley's Private School, Institute of Maths and Science (IMS), Heritage Private School, and Island Private School.


Convenient Airports: Traveling is effortless with Paphos Airport located 70 kilometers away and Larnaca Airport only 58 kilometers away, providing seamless connections to international destinations.


Make Agios Tychonas Your Home
Agios Tychonas is an exclusive destination that epitomizes luxury living in Cyprus. Immerse yourself in a tranquil and opulent lifestyle while enjoying the finest amenities and surroundings. Experience this new property development and the pinnacle of sophistication in Agios Tychonas. Contact us today to learn more and secure your dream home.
Research and Search Ideas:


Local real estate market analysis in Agios Tychonas: Explore the current trends, property prices, demand, and market conditions in the Agios Tychonas area.


Comparison with other property developments: Research and compare the features, amenities, and pricing of similar property developments in Agios Tychonas or neighboring areas.


Customer reviews and testimonials: Look for reviews or testimonials from customers who have purchased properties in the Agios Tychonas development or similar luxury developments.


Lifestyle and amenities guide: Create a guide or article highlighting the luxurious lifestyle, amenities, and nearby attractions in Agios Tychonas, including beaches, restaurants, shopping centers, and cultural sites.


Property investment potential: Research the investment potential of properties in Agios Tychonas, considering factors such as rental demand, capital appreciation, and potential ROI for buyers or investors.


Local regulations and legal considerations: Explore any specific regulations or legal requirements for property purchases in Agios Tychonas or Cyprus in general, including residency permits, taxes, and property ownership rights.


Architectural and design elements: Look for information on the architectural style, design concepts, and construction materials used in the development to highlight its unique features.


Developer's reputation and track record: Research the reputation and track record of the developer responsible for the Agios Tychonas property development, including their previous projects and customer satisfaction.


Social media and online presence: Explore the developer's social media profiles, website, and online presence to gather additional information, updates, and insights about the property development.


Local community and neighborhood information: Look for resources or articles that provide details about the local community, nearby schools, healthcare facilities, recreational activities, and other amenities in Agios Tychonas.


Interior design and home staging ideas: Search for interior design inspiration or home staging tips to visualize the potential of the properties within the Agios Tychonas development.


More details
Specifications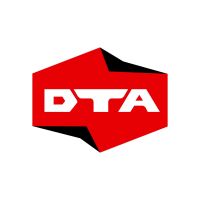 Developer:
DTA Group Developer
Since 2008
---
Other properties from the developer DTA Group Developer:
---
Looking to list your properties with us? Simply say 'hello' to start!