Description
Welcome to the Diamond Casa Villa Project
An exquisite private complex featuring luxurious 3 to 4 bedroom detached houses. Situated in an elevated position, these homes offer breathtaking, uninterrupted sea views. With their meticulously crafted design spanning two levels, they boast opulent features and finishes, along with a range of interior design options to cater to diverse preferences. These residences prioritize privacy and security, ensuring a tranquil living experience.
Emphasizing Panoramic Vistas
The view-oriented open floor plans and expansive picture windows infuse each home with a lavish ambiance, flooded with natural light and a sense of spaciousness. Step outside to the terrace area, where you can bask in the sun or entertain guests while enjoying the option of a private swimming pool. Personalization is key, and homeowners have the freedom to choose whether they want to incorporate a swimming pool into their property.
Energy Efficiency Certificate: A
The energy efficiency of these villas is top-notch, reflected in their Energy Efficiency Certificate: A rating. By integrating sustainable design principles, Diamond Casa Villas minimize their environmental impact while ensuring energy savings for residents.
Prime Residential Location
Strategically nestled in the coveted Mouttagiaka Area, one of Limassol's premier residential locations, Diamond Casa Villas offer captivating views of the sea and the picturesque surrounding countryside. Additionally, the convenience of proximity to the beach and a multitude of amenities enhances the allure of this exclusive address. Within a mere 5 minutes' drive, residents can access a range of facilities, including a supermarket, mini-markets, a bakery, K-Cineplex cinema, bowling alley, beach cafes, and restaurants. For those seeking the vibrancy of Limassol City Centre, a short 5-10-minute drive is all it takes to reach the heart of the city.
Abundance of Educational Options
Families will appreciate the abundance of educational options nearby, with prestigious private schools such as Grammar School, Heritage, and Foley's situated within a convenient 10-15 minutes' drive.
Luxury and Elegance in a Prime Location
In summary, Diamond Casa Villas epitomize luxury and elegance in a prime location. With their captivating sea views, impeccable design, and a wealth of nearby amenities, these homes offer an idyllic retreat for those seeking the finest living experience in Limassol. Contact us today to discover your dream home at Diamond Casa Villas.
Research and Search Ideas:
Below are some research and search ideas related to Diamond Casa Villas:
Luxury Real Estate in Limassol
Explore the finest luxury properties in Limassol offering exquisite amenities and breathtaking views.
Exclusive Residential Properties in Mouttagiaka Area
Discover exclusive residential properties in the highly sought-after Mouttagiaka Area of Limassol.
Detached Houses with Sea Views in Limassol
Find detached houses in Limassol that offer stunning sea views, providing a serene and picturesque living experience.
Private Villas with Swimming Pool Options
Explore private villas that provide the option of having a personal swimming pool, combining luxury and leisure.
Energy-Efficient Homes in Limassol
Discover energy-efficient homes in Limassol that prioritize sustainability and offer long-term cost savings.
Interior Design Options for Luxury Villas
Explore the various interior design options available for luxury villas, allowing homeowners to personalize their living spaces.
Proximity to Amenities in Limassol
Learn about the convenient proximity of Diamond Casa Villas to essential amenities such as supermarkets, cinemas, restaurants, and more.
Prestigious Private Schools in Limassol
Explore the prestigious private schools located in Limassol, offering excellent education options for families residing in Diamond Casa Villas.
Seafront Living in Limassol
Experience the allure of seafront living in Limassol, with Diamond Casa Villas offering direct access to beautiful beaches and stunning coastal views.
Prime Location Properties in Limassol
Discover prime location properties in Limassol that provide easy access to the city center, entertainment venues, and other key attractions.
High-End Living in Mouttagiaka Area
Experience the epitome of high-end living in the prestigious Mouttagiaka Area of Limassol, known for its luxurious residential offerings.
Sustainable Design Features in Diamond Casa Villas
Learn about the sustainable design features incorporated into Diamond Casa Villas, promoting eco-friendly living and minimizing environmental impact.
Tranquil and Secure Living in Limassol
Enjoy a tranquil and secure living environment in Limassol, with Diamond Casa Villas prioritizing privacy and safety for residents.
Customizable Luxury Homes in Limassol
Explore the range of customization options available for luxury homes in Limassol, allowing homeowners to tailor their living spaces to their preferences.
Investment Opportunities in Limassol Real Estate
Discover the potential investment opportunities in Limassol's thriving real estate market, with Diamond Casa Villas offering a promising investment prospect.
More details
Specifications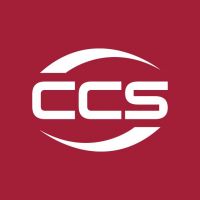 Developer:
Stylianides Group Developer
Since 1997
---
Other properties from the developer Stylianides Group Developer:
---
Looking to list your properties with us? Simply say 'hello' to start!