Description
Luxury Residential Project in the Heart of Limassol, Ayios Ioannis Area
Welcome to our exclusive luxury residential project located in the heart of Limassol, in the highly sought-after Ayios Ioannis area. Situated just a 5-minute drive away from the prestigious Limassol Marina, this exceptional complex offers a selection of luxurious residences designed for those who appreciate the finer things in life.
Luxurious Residences with 1, 2, and 3 Bedrooms
Our meticulously designed complex features a range of luxury residences, including spacious apartments with 1, 2, and 3 bedrooms, each thoughtfully designed to provide comfortable and elegant living spaces. The apartments boast expansive terraces that allow residents to enjoy the beautiful views of the surrounding area.
Modern Architecture for a Stylish Lifestyle
Embodying modern architecture at its finest, our luxury residential project creates a harmonious blend of warmth and elegance. The carefully crafted design offers a contemporary and stylish ambiance, ideal for families and young professionals who seek the highest quality of living. With attention to detail and a focus on creating a sophisticated atmosphere, every residence is a testament to exquisite craftsmanship.
Convenient Facilities and Amenities
In addition to the luxurious interiors, all apartments in the complex come with a covered car park and a storage unit on the ground floor, providing residents with convenience and practicality. Furthermore, the Penthouse residence offers an exclusive privilege—a direct access to a private rooftop terrace spanning an impressive 40m2. This additional space allows residents to indulge in breathtaking views and create memorable experiences in a truly private setting.
Energy-Efficient and Sustainable Living
At our luxury residential project, we are committed to sustainability and environmental consciousness. The building's estimated energy performance is categorized as [A+], reflecting our dedication to creating an energy-efficient and eco-friendly living environment. By incorporating innovative technologies and sustainable practices, we aim to reduce our carbon footprint while providing residents with a comfortable and environmentally responsible lifestyle.
Experience Unparalleled Luxury in Limassol
Discover the epitome of luxury living in Limassol at our prestigious residential project. With its prime location, impeccable design, and an array of top-notch amenities, this is your opportunity to immerse yourself in a world of sophistication and comfort.
Contact us today to learn more about our luxury residences and experience the unparalleled lifestyle that awaits you in Limassol's Ayios Ioannis area. Embrace the essence of modern living and make your dream of owning a luxurious property in Cyprus a reality.
Research and Search Ideas for the Luxury Residential Project
Market Analysis


Conduct research on the current real estate market trends in Limassol


Analyze property prices, demand, and competition in the Ayios Ioannis area


Target Audience


Identify and research the preferences, demographics, and interests of your target audience


Competitor Analysis


Study similar luxury residential projects in Limassol


Analyze offerings, pricing, marketing strategies, and unique selling points


Local Amenities and Attractions


Research nearby amenities and attractions such as schools, shopping centers, parks, and restaurants


Sustainable Features


Explore and highlight the energy-efficient and sustainable features of the project


Include details about eco-friendly materials, energy-saving technologies, and green certifications


Lifestyle and Recreation


Investigate the recreational opportunities and lifestyle offerings in Limassol and Ayios Ioannis


Include information about nearby beaches, sports facilities, entertainment venues, and more


Transportation and Connectivity


Provide details about transportation options and accessibility to key locations


Highlight nearby bus stops, metro stations, major road networks, and proximity to airports or business districts


Testimonials and Reviews


Gather testimonials or reviews from previous buyers or residents


Showcase positive feedback and experiences


Collaborate with Local Influencers


Identify influential individuals in the real estate or lifestyle niche


Collaborate with them for endorsements, reviews, or promotional content


More details
Specifications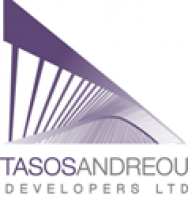 Developer:
TASOS ANDREOU
Since 2000
---
Other properties from the developer TASOS ANDREOU:
---
Looking to list your properties with us? Simply say 'hello' to start!