Description
Luxury Living in Limassol, Cyprus
Experience the epitome of luxury living in Limassol, Cyprus with our industrial-modern building spanning three floors. Situated in the most prestigious area of the city, our apartments offer convenience and opulence in one package. Enjoy easy access to a plethora of amenities and attractions, making it the perfect place to call home.
A Prime Location for Doctors
Our apartments are an excellent choice for doctors seeking accommodation near Polukliniki Ygeia hospital, whether for personal use or professional convenience. With proximity to the hospital, you can effortlessly balance work and leisure, providing a seamless living experience.
Luxurious Apartments with Ample Space
Each apartment offers a generous interior space of 125 square meters, meticulously designed to provide comfort and style. The layout includes three bedrooms, two shower rooms (with one ensuite in the main bedroom), and a spacious living room. Step outside onto the stunning 30-square-meter veranda, perfect for enjoying the beautiful surroundings.
Shared Swimming Pool and Parking
Indulge in the luxuries of our shared swimming pool, providing a refreshing escape during Cyprus's warm days. Additionally, each apartment has its own designated parking area, ensuring convenience and security for residents and their vehicles.
Research and Search Ideas:


Location-specific keywords: Incorporate keywords related to specific areas and neighborhoods in Limassol, Cyprus, such as "city center," "coastal areas," or "prime residential districts." This helps capture local search traffic.



Real estate terminology: Include terms like "property," "real estate," "apartments," "villas," "houses," "rent," and "sale" to attract users specifically searching for real estate options in Cyprus.



Lifestyle and amenities: Highlight nearby amenities and attractions that would appeal to potential buyers or renters. For example, mention "beaches," "shopping centers," "restaurants," "parks," or "schools" to showcase the convenience and lifestyle benefits of the location.



Targeted audience: Consider specific target audiences, such as "expats," "retirees," or "investment opportunities," and incorporate related keywords to cater to their needs and preferences.



Unique selling points: Identify the unique features of the property, such as "modern architecture," "spacious interiors," "balconies with panoramic views," "high-end finishes," or "smart home technology." Highlight these points to differentiate your offering from competitors.



Long-tail keywords: Research and include long-tail keywords that are more specific and have lower competition. For example, "luxury apartments with sea views in Limassol" or "family-friendly villas for sale near Limassol city center."



Local attractions and landmarks: Mention nearby landmarks, tourist attractions, or cultural sites that are popular in Limassol. This can help in attracting both local and international buyers or renters who are interested in the area.



Investment potential: Highlight the potential for real estate investment in Cyprus, including information on the local property market, rental yields, or economic factors that make it an attractive investment destination.


More details
Specifications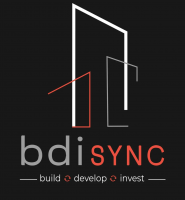 Developer:
B.D.I.SYNC
Since 2022
---
Looking to list your properties with us? Simply say 'hello' to start!