Description
Discover the Perfect Residential Complex for a Tranquil Getaway in Limassol
Welcome to MIR, a premier residential complex designed to offer an idyllic retreat from the bustling city life. Experience the epitome of relaxation as you indulge in breathtaking sunsets from your very own private balcony or terrace.
Located just a short drive away from the vibrant center of Limassol, MIR residences enjoy a prime location that combines convenience with natural beauty. With essential amenities such as pharmacies and supermarkets within close proximity, you'll have everything you need right at your fingertips. Moreover, revel in the awe-inspiring sea views and revel in the close proximity to Cyprus' renowned Blue flag beaches.
Our newly developed property showcases a diverse range of units, including spacious 2-bedroom apartments, all boasting magnificent vistas of the sea. Each unit has been meticulously crafted with your comfort, style, and convenience in mind, paying meticulous attention to the finer details that truly make a difference.
Immerse yourself in the warm and inviting community atmosphere of MIR residences, perfect for families and individuals seeking a safe and tranquil environment. Enjoy seamless access to the beach, take a dip in the refreshing swimming pool, or let your little ones frolic in the fully-equipped playground designed with their enjoyment in mind.
Experience Limassol's Finest Attractions Right at Your Doorstep
During your stay at MIR, you'll find an array of exciting destinations within close proximity. Explore the culinary delights of Amathos Restaurant & Bar, a mere 0.65 kilometers away. For water sports enthusiasts, Crest Watersports Centre is just 1.3 kilometers from your doorstep. Immerse yourself in the nautical wonders at St. Raphael Marina, located a mere 1.4 kilometers away. And for those seeking a cultural experience, the Monte Caputo concert hall awaits just 1.6 kilometers from MIR.
Plan Your Dream Escape to MIR Today
Embrace the tranquility and beauty of MIR, the ideal residential complex for those in search of a peaceful sanctuary. With stunning sea views, convenient access to amenities, and a warm, welcoming community, MIR is your gateway to a blissful retreat in Limassol. Don't miss out on this extraordinary opportunity—start planning your dream escape to MIR today.
Research and Search Ideas for MIR Residential Complex:
1. Compare MIR with other residential complexes in Limassol:


Analyze amenities, proximity to attractions, apartment features, and pricing.


2. Local area guide for Limassol:


Highlight local attractions, amenities, schools, healthcare facilities, transportation options, and entertainment venues.


3. Customer reviews and testimonials:


Gather authentic perspectives on the quality of the complex, amenities, and community atmosphere.


4. Real estate market trends in Limassol:


Explore property prices, rental demand, market growth, and investment potential.


5. Sustainable and eco-friendly features of MIR:


Showcase energy-efficient design, renewable resources, waste management practices, and green spaces.


6. Safety and security measures at MIR:


Investigate surveillance systems, access control, gated community features, and emergency preparedness.


7. Future development plans in the surrounding area:


Research upcoming projects or infrastructure improvements, such as transportation links or commercial developments.


8. Accessibility and transportation options:


Explore public transportation routes, proximity to major roads, and parking availability.


9. Interior design and decor trends:


Stay updated on the latest design trends to inspire residents in personalizing their living spaces.


10. Lifestyle and recreational activities:


Research sports clubs, fitness centers, shopping malls, and entertainment venues nearby.


More details
Specifications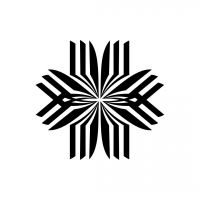 Developer:
Property Gallery Developers
Since 2002
---
Other properties from the developer Property Gallery Developers:
---
Looking to list your properties with us? Simply say 'hello' to start!