Description
Discover the Perfect Office Space in the Heart of Makarios Avenue
Invest in success with our office building located in the highly sought-after area of Makarios Avenue. Situated in the vibrant business center of Limassol, this prime location offers unparalleled convenience and accessibility. Positioned adjacent to two major traffic arteries, reaching our office building is a breeze. Moreover, it is conveniently located equidistant from both the tourist attractions and historical landmarks of Limassol, making it an ideal choice for businesses. Additionally, with just a 5-minute drive from the highway leading to one of the two international airports in Cyprus, this location ensures effortless connectivity.
Embrace the Epitome of Luxury and Prestige
Immerse yourself in the cosmopolitan ambiance of the area surrounding our office building. Makarios Avenue boasts an exquisite array of luxury boutiques, trendy cafés, esteemed law firms, and renowned banks. This thriving neighborhood exudes a sense of dignity and delight, attracting a sophisticated and discerning clientele.
Optimized Commercial Space for Rent
Our meticulously designed building maximizes the potential for effective commercial space. Standing tall at 9 storeys, our commercial tower dominates the landscape of Limassol's bustling Makarios Avenue. Each floor features a spacious open-plan luxury office, catering to the needs of modern businesses. Moreover, the ground floor offers two levels of retail shops and showrooms with a mezzanine, providing a prominent space for businesses to showcase their products and services. Additionally, our two-level underground parking ensures ample parking space for employees and visitors.
Unit Commercial Centre: Where Success Meets Opportunity
Unit Commercial Centre is the place to be for ambitious businesses seeking a strategic location in Limassol. With its prime position on Makarios Avenue, one of the city's most commercial and cosmopolitan areas, your business will thrive amidst a dynamic environment. This central hub of activity offers endless opportunities for growth and success.
Invest in Your Future Today
Don't miss out on the exceptional investment opportunity offered by our office building. Its unparalleled location, surrounded by major traffic arteries and in close proximity to tourist attractions and historical sites, ensures high visibility and footfall. Embrace the cosmopolitan society of Makarios Avenue, where luxury boutiques, trendy cafés, prestigious law firms, and reputable banks create an environment conducive to success. Our building's thoughtfully designed commercial spaces, including luxury offices and retail areas, are perfectly tailored to meet the needs of discerning businesses. Seize the chance to secure your place in Unit Commercial Centre, the epitome of excellence in Limassol's business landscape. Contact us today to make your investment and secure a prosperous future for your business.
Research and Search Ideas:


Office Space Rental Trends in Makarios Avenue: Explore the current trends and demand for office space rentals in Makarios Avenue. Look for data on rental prices, occupancy rates, and popular amenities.


Competitor Analysis: Research other office buildings and commercial centers in Makarios Avenue and analyze their offerings, amenities, and pricing. Identify unique selling points to differentiate your office building.


Local Business Associations and Networking Groups: Find local business associations and networking groups in Limassol that cater to professionals and entrepreneurs. Explore opportunities to promote the office space to their members or join as a member to expand your business network.


Marketing Strategies for Commercial Real Estate: Look for effective marketing strategies specifically tailored to commercial real estate properties. Explore online advertising, content marketing, social media marketing, and local outreach techniques to attract potential tenants.


Customer Persona Development: Create customer personas for your target audience, including businesses in various industries seeking office space in Makarios Avenue. Understand their needs, preferences, and pain points to better tailor your marketing efforts.


Local Economic and Business Environment: Research the local economic conditions and business environment in Limassol. Look for indicators of growth, emerging industries, and key sectors that could drive demand for office space.


SEO Optimization for Real Estate: Explore strategies for optimizing your website and online presence for search engines. Look for keywords, on-page optimization techniques, and local SEO tactics specific to the real estate industry.


Real Estate Listing Platforms: Identify popular real estate listing platforms or directories where you can advertise your office space for rent. Compare their features, pricing, and target audience to choose the most suitable platforms.


Industry Events and Trade Shows: Stay updated on relevant industry events, conferences, and trade shows related to commercial real estate or office space rentals. Participating in such events can provide networking opportunities and potential leads.


Local Business News and Publications: Keep an eye on local business news and publications in Limassol. Look for opportunities to feature your office building or contribute articles related to commercial real estate.


More details
Specifications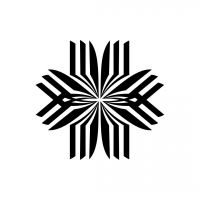 Developer:
Property Gallery Developers
Since 2002
---
Other properties from the developer Property Gallery Developers:
---
Looking to list your properties with us? Simply say 'hello' to start!