Description
5 MINUTES DRIVE FROM DOWNTOWN:
Discover the perfect neighborhood that seamlessly complements your lifestyle. Nestled just a short 5-minute drive from downtown, this vibrant community is designed with the residents in mind. Boasting high ceilings and luxurious open-plan layouts, these homes provide ample space and abundant natural light. Step into expansive areas that lead to lush garden spaces, creating a serene oasis.
PRIVACY YOU DESIRE, FACILITIES YOU REQUIRE:
At Melrose Villas, we understand the importance of privacy and convenience. Indulge in a range of top-notch amenities that cater to your every need. Adorned with Italian Marble finishes, the bathrooms exude luxury. Immerse yourself in the beautifully landscaped gardens featuring a tranquil water feature. The fully equipped modular kitchen ensures culinary excellence. Enjoy year-round comfort with centrally air-conditioned interiors. Wardrobes in all bedrooms and a walk-in closet in the master bedroom provide ample storage. The double glazed windows enhance energy efficiency. Dive into the refreshing swimming pools available in every villa.
AMENITIES THAT TRANSFORM LIVING:
Melrose Villas is more than just a place to call home; it's a lifestyle. Immerse yourself in a world of unrivaled amenities and activities that foster personal growth and new experiences. Our vast, open, and lush landscaped grounds create the perfect backdrop for a contemporary architectural masterpiece. The clean, minimal contours and modern aesthetic of the design create a visual delight. Discover the joy of a vibrant community that transcends ordinary living.
CONTEMPORARY LUXURY VILLAS:
Situated on a sprawling 9,000 m² plot of land, Melrose Villas features state-of-the-art infrastructure facilities. This exclusive development offers a collection of 15 luxury villas, ranging from 3 to 7 bedrooms. Each house is meticulously crafted with your comfort and convenience in mind. Spacious living areas provide ample room for the whole family while ensuring the ideal balance of privacy, safety, and security. Every detail has been thoughtfully considered to enhance the lifestyle of today's urban family.
REDISCOVER YOUR LIFESTYLE:
Live life to the fullest at Melrose Villas. Indulge in a plethora of amenities and activities that ignite your passions and embrace new hobbies. Rediscover a sense of community as you explore the open spaces and lush landscapes. Unwind in the tranquil environment and relish the contemporary architectural marvels that surround you. Melrose Villas offers a unique opportunity to experience a new way of living.
Research and Search Ideas for Melrose Villas:
1. Real Estate Market:


Research the current real estate market trends in the area where Melrose Villas is located.


Explore property prices, demand, and market growth data to provide insights to potential buyers.


2. Neighborhood Comparison:


Conduct a comparison of Melrose Villas with nearby neighborhoods or residential developments.


Highlight the unique features, amenities, and advantages of Melrose Villas over the competition.


3. Lifestyle and Recreation:


Explore the recreational opportunities and lifestyle amenities available near Melrose Villas.


Research nearby parks, shopping centers, restaurants, and entertainment venues.


4. Commute and Transportation:


Provide information on commuting options and transportation infrastructure near Melrose Villas.


Research proximity to major roads, public transportation services, and downtown accessibility.


5. Schools and Education:


Investigate the availability and quality of schools, colleges, and educational institutions in the area.


Highlight renowned schools or educational facilities of interest to families considering Melrose Villas.


6. Property Features:


Explore specific features and details of the luxury villas offered at Melrose Villas.


Research interior finishes, architectural design, energy-efficient features, and unique selling points.


7. Sustainable Living:


Highlight eco-friendly or sustainable living practices implemented in Melrose Villas.


Research green spaces, energy-efficient appliances, and renewable energy solutions.


8. Customer Testimonials:


Seek testimonials or reviews from previous buyers or residents of Melrose Villas.


Include positive feedback, experiences, or endorsements to build credibility and desirability.


9. Developer's Background:


Research the developer or construction company behind Melrose Villas.


Explore their track record, previous projects, and reputation within the real estate industry.


10. Future Developments:


Investigate upcoming or planned developments in the area surrounding Melrose Villas.


Highlight potential growth, infrastructure improvements, or new amenities that may enhance the living experience.


More details
Specifications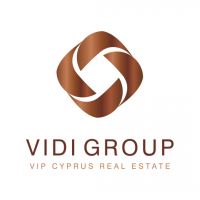 Developer:
Vidi Group Property Developers
Since 2016
---
Other properties from the developer Vidi Group Property Developers:
---
Looking to list your properties with us? Simply say 'hello' to start!