Description
Primo Court 2: Luxury 2-Bedroom Apartments in Kato Polemidia, Limassol
Welcome to Primo Court 2
Primo Court 2 is the latest project of the PRIMO POSTO company and is located in the Kato Polemidia area in Limassol. The project consists of 9 2-bedroom apartments, each with a private parking space and storage space on the ground floor. With an emphasis on functionality and minimalist aesthetics, all apartments are equipped with high-quality materials and specifications, both in construction and decoration, while the large balconies are ideal for enjoying the magnificent view of the city. The project is designed to meet all the amenities of the tenants, at affordable and competitive prices for the market.
Design and Construction


Design/Study (Anti-earthquake, Electrical/Mechanical, MEA) according to the modern European Regulations and annexes of the Republic of Cyprus


Class B Energy Performance Certificate


Thermal insulation with expanded polystyrene on the external walls and slabs that have contact with the outside


Sound insulation with 5 cm thick expanded polystyrene in the double walls between apartments


Class C30 concrete in frame/perimeter walls


B500C European structural steel specifications


Masonry made of conventional bricks with dimensions of 10x25x30 cm on the outside and 10x20x30 cm on the inside


Finishes and Features


Coatings: Three coats of traditional plaster on interior masonry, three coats of spatula on ceilings, three coats of enamel paint on all interior surfaces


Acrylic graffiti in the color of the architect's choice on the external surfaces of the building


Excellent quality waterproofing on external ground floor walls in contact with the floor, ceiling slab, apartment terraces, and under showers


Interior floors: Ceramic products, worth 20 euros/sq.m., in all interior spaces of the apartments


Exterior floors: Ceramic tiles, worth 18 euros/sq.m., in all the terraces


White sanitary ware of the architect's choice, mechanisms, and mixers of excellent quality


Carpentry made of melamine


Aluminum/Glasses: MU2500 series sliding patio doors and windows, all with double glazing (Low-e external glazing)


Glass protective railings on roof balconies


Metal railings at the entrance of the house and parking area


Plumbing with plastic pipes (pipe in pipe)


Provisions for AC air conditioning units in all areas apartments (except sanitary areas)


Provisions for installation of electric heating in each unit


Solar water heater 150L1, copper, high pressure, with two solar panels, pressure pump, and plastic tank 8001 for each apartment


Rainwater well and modern drainage system with a central well for the future connection to SALA


Research and Search Ideas for Primo Court 2
1. Real Estate Market in Limassol
Explore the current trends, property prices, and demand for apartments in the Limassol area of Cyprus. Look for statistics, market reports, and expert insights.
2. Property Developers in Cyprus
Discover other property developers in Cyprus specializing in luxury apartments and residential projects. Compare offerings, construction quality, and pricing to assess the competitiveness of Primo Court 2.
3. Interior Design and Decoration
Get inspired by interior design and decoration ideas for the apartments at Primo Court 2. Focus on minimalist aesthetics, functionality, and creating a stylish living space.
4. Energy Efficiency and Green Living
Highlight the energy-efficient features and sustainable living aspects of Primo Court 2. Discuss the benefits of energy-saving technologies, solar water heaters, and other eco-friendly initiatives.
5. Neighborhood Guide
Create a comprehensive guide to the Kato Polemidia area in Limassol, showcasing its amenities, nearby attractions, transportation links, schools, and other factors contributing to its desirability as a residential location.
6. Investment Opportunities
Explore the investment potential of purchasing an apartment in Primo Court 2. Discuss rental yields, capital appreciation prospects, and the advantages of investing in the Cyprus real estate market.
7. Home Buying Process in Cyprus
Provide a step-by-step guide to buying a property in Cyprus, including legal requirements, paperwork, taxes, and financing options. Explain the process involved in securing an apartment at Primo Court 2.
8. Advantages of 2-Bedroom Apartments
Highlight the benefits of owning a 2-bedroom apartment, such as flexibility for families, additional space for guests or home offices, and potential rental income from a second bedroom.
9. Balcony Living and City Views
Emphasize the advantages of the large balconies at Primo Court 2, showcasing the stunning city views and promoting the idea of enjoying outdoor living spaces.
10. Customer Testimonials and Reviews
Gather testimonials and reviews from satisfied residents or potential buyers who have visited Primo Court 2. Highlight their positive experiences, satisfaction with the apartments, and the overall quality of the development.
More details
Specifications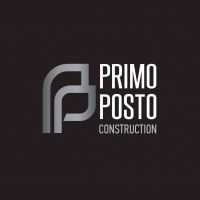 Developer:
Primo Posto Developments
---
Looking to list your properties with us? Simply say 'hello' to start!