Description
Elysian Residence: A Luxurious Blend of Tradition and Modern Living
Welcome to Elysian Residence, a true gem nestled in the vibrant district of Mesa Getonia. This exquisite property seamlessly combines traditional charm with contemporary comfort, creating a haven that will instantly make you feel at home. With only 10 exclusive flats available, including two-bedroom and three-bedroom apartments, Elysian Residence offers a rare opportunity to experience a refined lifestyle in a truly exceptional setting.
Step into your new home at Elysian Residence and be captivated by the meticulous attention to detail. The beautifully-designed contemporary kitchens and bathrooms showcase the highest quality fixtures and fittings, ensuring both functionality and style. As you ascend to the top floor, a breathtaking relaxation zone awaits, exclusively reserved for the privileged residents of our two penthouses. These penthouses boast an exquisite roof garden and a refreshing swimming pool, inviting you to unwind and revel in the panoramic views of the mesmerizing Cyprus sunshine, the azure sea, and the enchanting evening sunsets. Imagine sipping a glass of local wine while basking in the tranquility of this idyllic setting – pure bliss!
Features and Amenities:


High-quality porcelain tiles create a sophisticated ambiance throughout the living spaces.


The bedrooms are adorned with luxurious laminated parquet floors, adding a touch of elegance and warmth.


Impeccable Italian high-standard kitchen cabinets and wardrobes elevate the aesthetic appeal of the interiors.


Gypsum board ceilings with built-in spotlights adorn the kitchens, toilets, and corridors, enhancing the overall ambience.


Aluminum windows with superior thermal insulation and double glazed glass ensure energy efficiency and comfort.


The penthouses boast fully installed top brand A/C units with a VRV system, providing optimal climate control. For the other flats, A/C provisions are included.


Underfloor heating pipes are exclusively available in the penthouses, connecting to the roof's heat pump. Electrical radiator provisions are made for the other flats.


Each flat is equipped with a solar panel and reservoir tank, ensuring a sustainable and efficient hot water supply. Additionally, provisions for a water softener are made.


A pressurized water system enhances water flow in every flat, ensuring a refreshing and invigorating experience.


The penthouses offer the luxury of a private swimming pool on the rooftop terrace, allowing you to indulge in ultimate relaxation and leisure.


Covered parking, a beautifully landscaped garden, a gated entrance, and a storeroom provide convenience and security.


Elysian Residence is set to be completed by the end of July 2023, and the anticipation for this extraordinary living experience is building. Embrace the opportunity to become part of this exclusive community and secure your place in this remarkable property.
Discover the epitome of refined living at Elysian Residence, where timeless elegance meets modern comfort. Contact us now to explore the available options and embark on a journey to a life of luxury and tranquility.
Research and Search Ideas for Elysian Residence


Competitive Analysis: Research and analyze other luxury residential properties in the Mesa Getonia district of Cyprus. Understand their unique selling points, pricing, amenities, and marketing strategies to position Elysian Residence effectively.


Local Market Analysis: Explore the real estate market trends in Mesa Getonia and Cyprus as a whole. Understand factors such as property demand, average property prices, buyer preferences, and the overall growth potential of the area.


Target Audience Research: Identify and understand the potential target audience for Elysian Residence. Consider factors such as demographics, lifestyle preferences, purchasing power, and motivations for luxury property investment.


SEO Keyword Research: Conduct keyword research related to Cyprus real estate, luxury properties, and Mesa Getonia. Identify relevant keywords with good search volume and competition levels to optimize the website's content and drive organic traffic.


Content Marketing Strategy: Develop a content marketing strategy to showcase the unique features and advantages of Elysian Residence. This can include creating blog posts, articles, videos, and social media content targeting potential buyers interested in luxury living and the Cyprus property market.


Social Media Presence: Establish and maintain a strong social media presence for Elysian Residence. Utilize platforms such as Facebook, Instagram, and LinkedIn to showcase the property, engage with potential buyers, and share updates about the project's progress.


Local Partnerships: Explore partnerships with local real estate agencies, property listing websites, and influential individuals in the Cyprus real estate industry to expand the reach and visibility of Elysian Residence.


Online Advertising: Consider running targeted online advertising campaigns on platforms like Google Ads or social media channels to reach potential buyers actively searching for luxury properties in Cyprus or Mesa Getonia.


Customer Testimonials: Gather testimonials and feedback from satisfied customers or industry experts to build credibility and showcase the unique selling points of Elysian Residence.


Market Differentiation: Identify and emphasize the unique features and benefits that set Elysian Residence apart from other luxury properties in the area. Highlight aspects such as exquisite design, panoramic views, top-quality fixtures, and modern amenities to attract discerning buyers.


More details
Specifications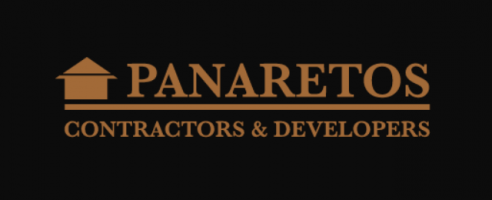 Developer:
Panaretos Contractors & Developers Ltd
Since 1985
---
---
Looking to list your properties with us? Simply say 'hello' to start!